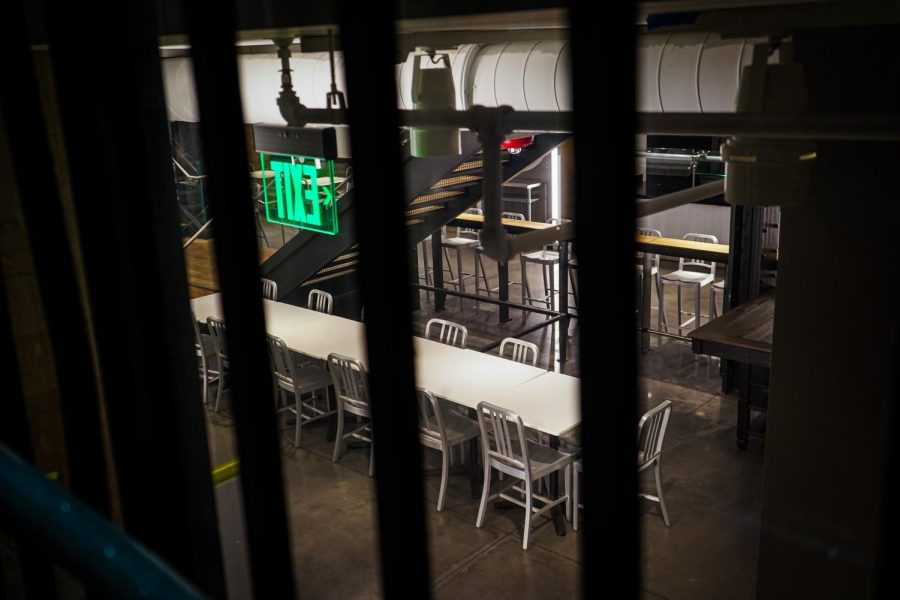 Jin Ko/Courtesy
One month ago, sophomore Maximo Lawlor served as president at Phi Alpha Tau meetings, wrote for Raiz Magazine, and co-captained the tennis team. Now, he spends the majority of his time alone in his 2 Boylston Place residence hall suite, doing homework, binging Love is Blind on Netflix, and playing on his Nintendo Switch. 
The only times Lawlor leaves the building are when he goes to the Dining Center to pick up meals—usually consisting of a salad, bread, a cookie, and an entree—three times a day. Every now and then he'll get Chipotle delivered. No matter what, he said, he eats at his desk.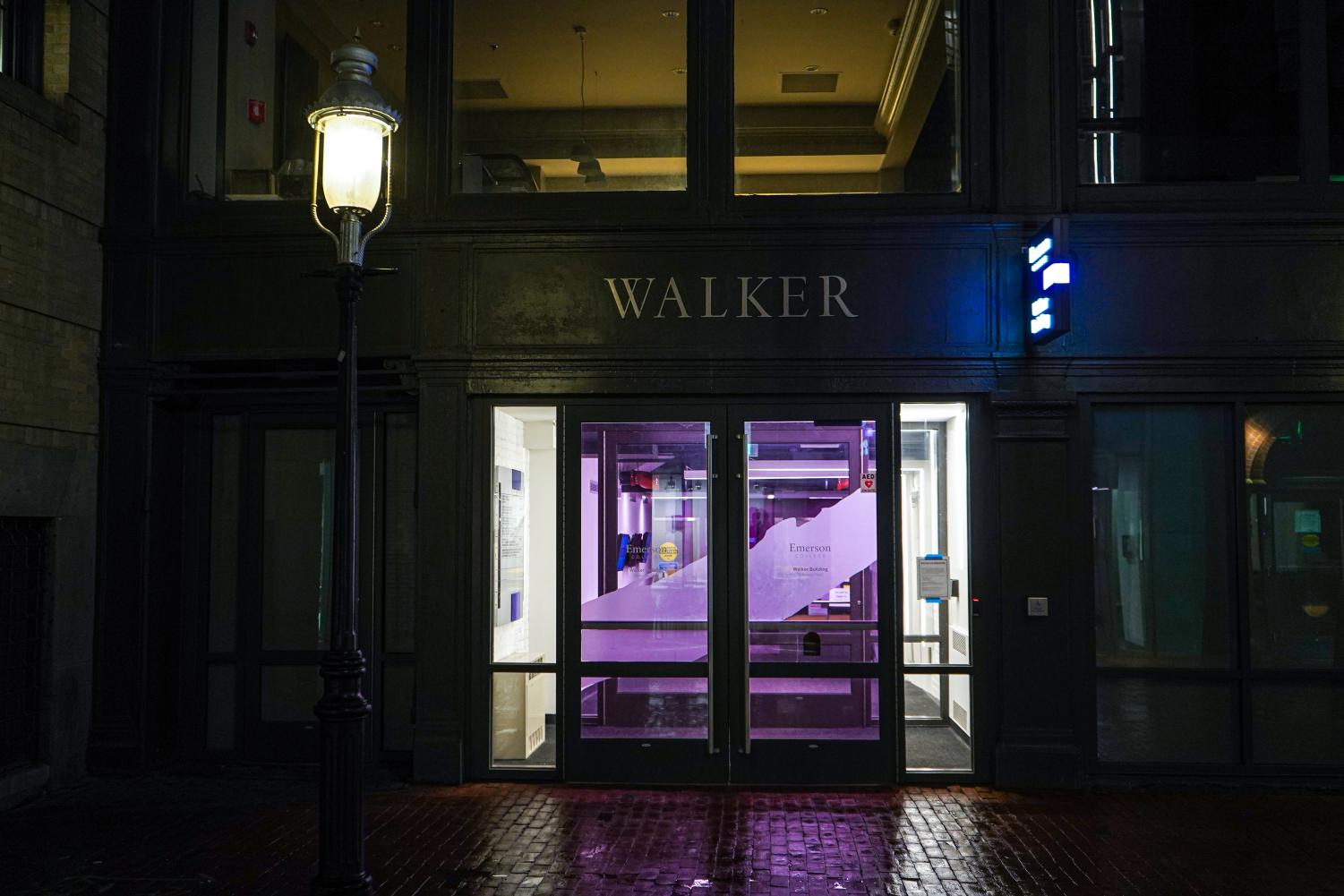 "Time is kind of not a real thing for me right now," he said in a phone interview while pacing the hallway of his suite. "I'm going to bed at like 4 a.m. some nights, and then I'll wake up at 1 p.m."
Lawlor is one of about 120 students who remain on campus in Boston following the closure of residential operations at the Boston, Los Angeles, and Netherlands campuses in March. After applying to stay on campus, Lawlor moved from Paramount to 2 Boylston Place, the only operating residence hall. Originally from Phoenix, Arizona, he said he applied to stay on campus due to mental health issues, the financial burden, and fear about potentially infecting members of his family, many of whom have Type 2 diabetes.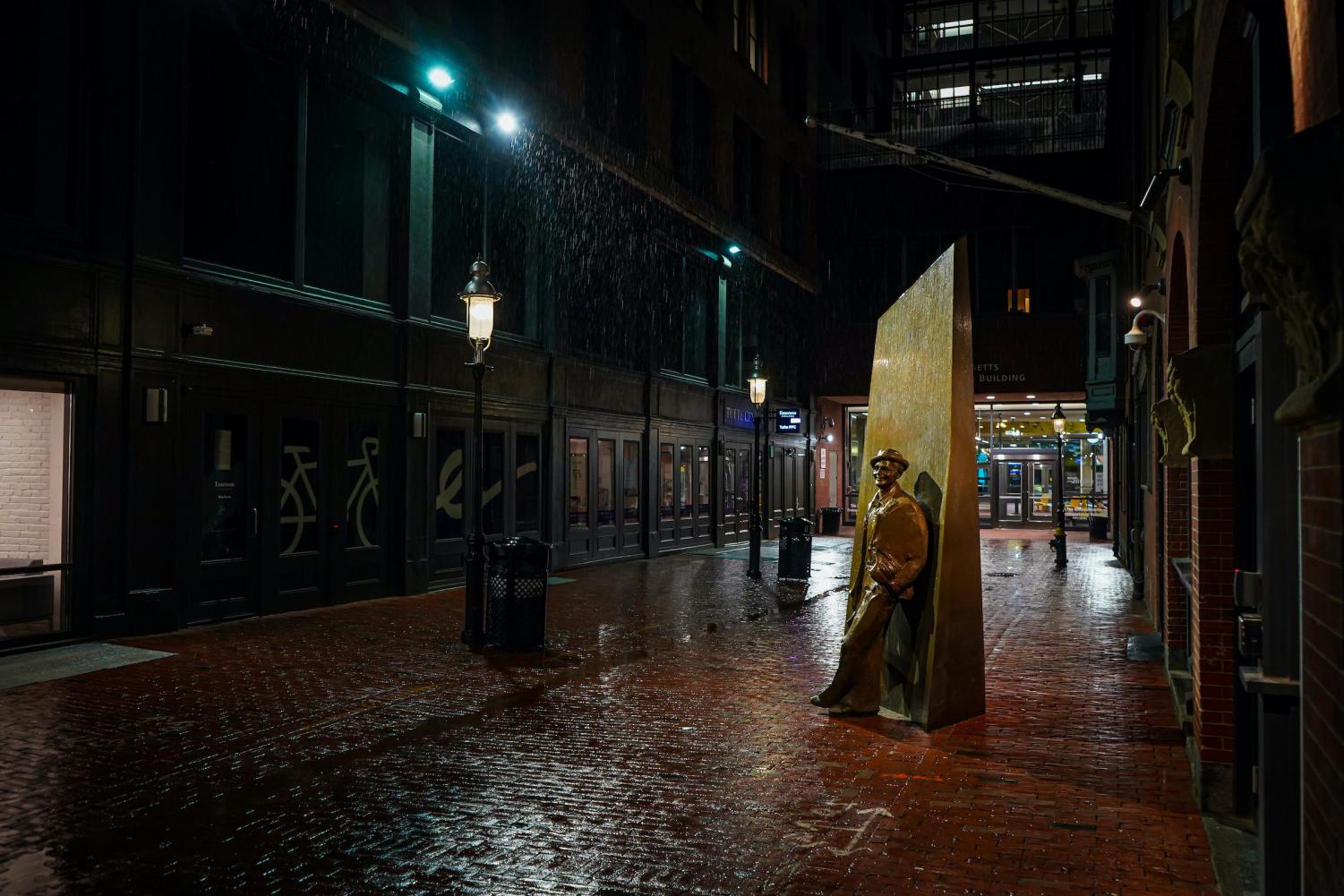 James Hoppe, vice president and dean of campus life, said 221 students applied to stay on campus through an exemption form. The college denied 21 applicants, and many others withdrew their requests after finding other living situations. Hoppe said that by April 1, the student population on campus will dwindle to about 70, with the remaining students staying until the end of the semester. 
"[Campus Life] took each request, and then tried to work with the students to understand the circumstances behind the request, and see if there are any other options that could be available," Hoppe said in a phone interview. "If there were other options available, then to help them pursue those."
There are signs posted across campus promoting social distancing, said Maysoon Khan, one of nine resident assistants remaining on campus. There is now tape on the floor of the Dining Center so students will distance themselves from each other while in line for food. For the most part, she said, the campus is "a ghost town," but if there is a person in the 2 Boylston elevator when it arrives, she will wait for the next one. 
"That's kind of part of my daily routine now," she said. "Running into people on campus feels really weird, just cause you don't really see many humans, but when you do, you just kind of look at each other and go on your way."
Khan said the protocols have changed dramatically for RAs since the COVID-19 outbreak. All resident check-ins are done remotely through Zoom; if a student is locked out of their dorm, the student must stand on the other end of the hallway while the RA unlocks their door. 
Associate Dean of Campus Life Erik Muurisepp said the administration wanted to minimize the number of students on campus as much as possible to ensure their safety during the stay-at-home advisory in Massachusetts. He said many students remaining on campus are international, and could not return home due to travel bans or restrictions. Some students were unable to secure transportation home before the March 20 move-out date, while others intended to leave but then faced canceled flights, Muurisepp said. 
"They couldn't return home or didn't have a safe place to return to," Muurisepp said in a phone interview. "We worked with students like that."
The college plans to keep the 2 Boylston Place residence hall open through May 2, Muurisepp said, but may extend this depending on the circumstances of the pandemic and the feasibility of student travel. 
Other colleges that closed residence halls are finding a new use for them amid the growing outbreak of the coronavirus. Tufts University offered their vacant residence units to Tufts Medical Center patients who need rehabilitation services, in order to free up beds for COVID-19 patients. Hoppe said Emerson has no plans to utilize the other residence halls for the rest of the semester. 
"I think that's more of a situation where if there's a need, somebody comes to us, rather than the other way around," he said. 
Due to hygiene guidance from the Center for Health and Wellness, there is currently one person per bathroom in the 2 Boylston Place suites. Students who will be staying until the end of the semester have their own suite.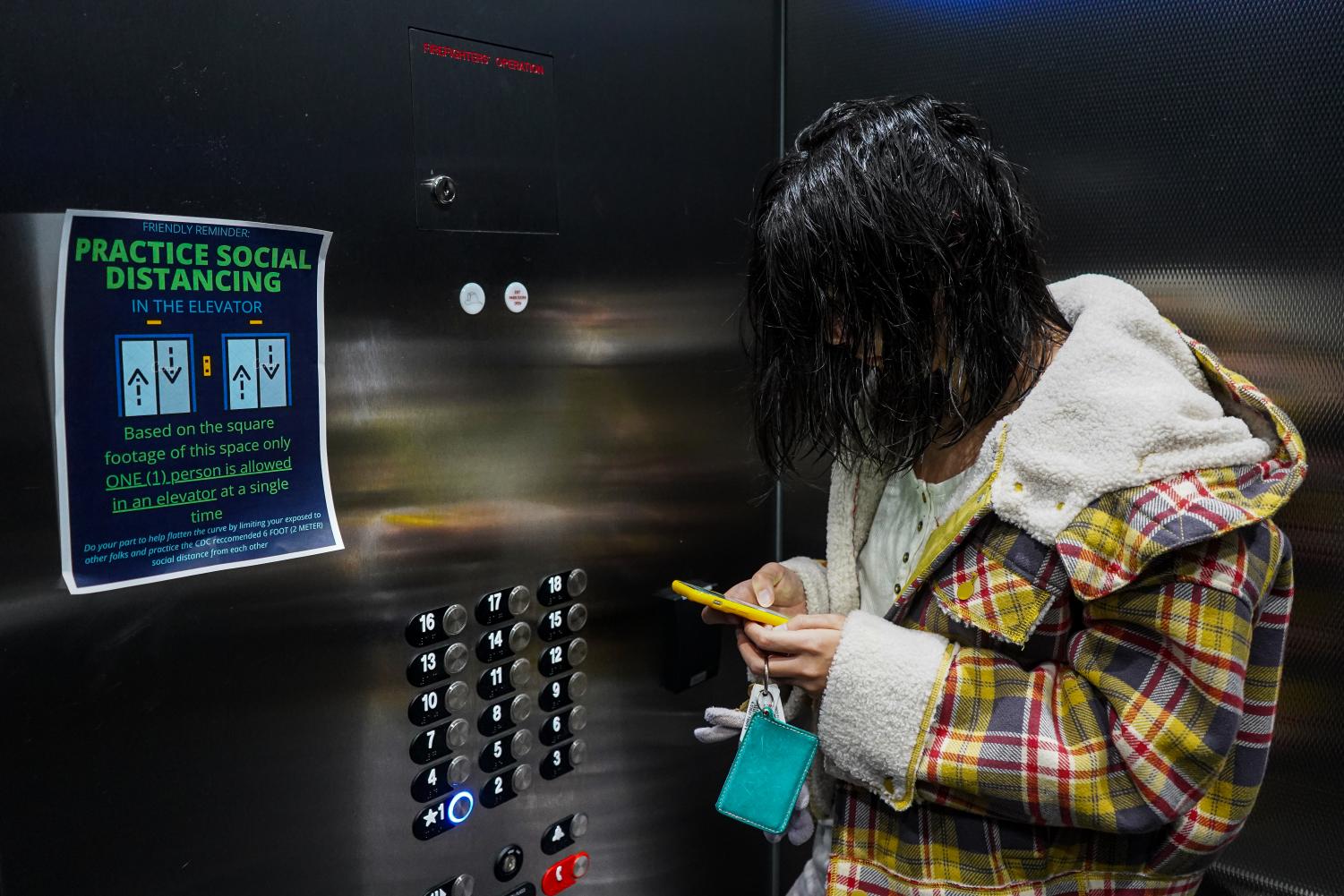 "We wanted to make sure that, should a student have to quarantine, that they could do that in the space that they were remaining in for the rest of the semester," Muurisepp said. 
Khan said she spends much of her time trying to keep busy—she exercises, works remotely at The Boston Globe, and sunbathes by her open window. She set up a couch in her room to avoid laying in bed all day. 
"I'm very blessed to be in a room that gets sunlight, because it completely transforms how my experience would be, in isolation," she said.
Despite social distancing guidance, both Lawlor and Khan spend time with other people in the 2 Boylston residence hall. Lawlor hangs out with a fellow fraternity brother and Khan spends time with other RA friends.
"We were kind of like, if we get corona[virus] … I don't know," she said. "You just want to see someone."