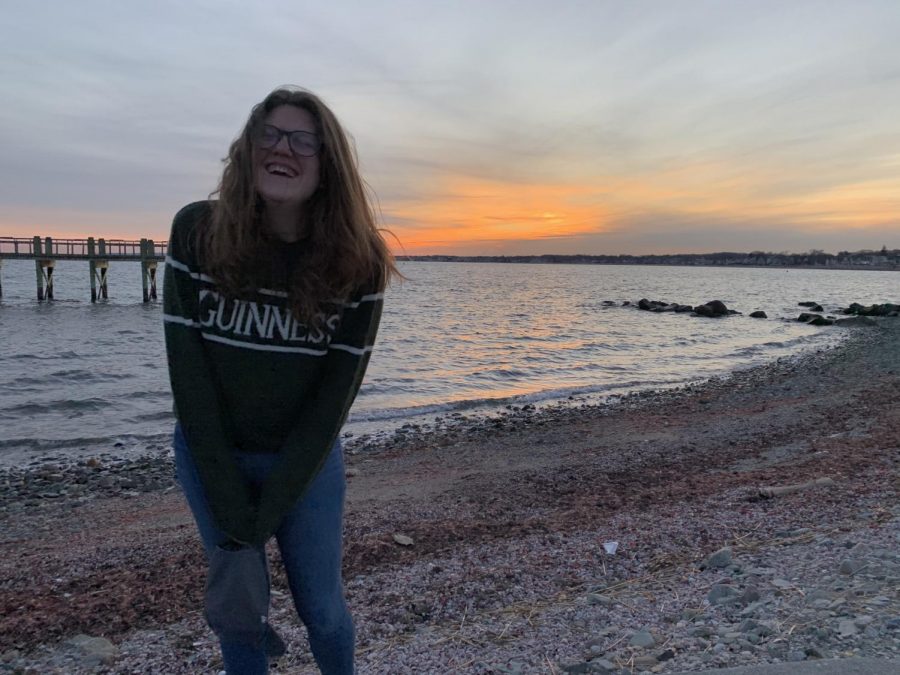 Abigail Semple/Courtesy
I was in the Student Government Association office with my roommate and he went out and bought a balloon from CVS and I was doing reimbursements. It was just one of those moments where I was like, that's weird.
I think I knew it was coming in a sense, knowing that other schools had moved to online and things like that. Honestly, it's really sad to think that's how my Emerson experience ends. Not with a bang but with a whimper.
I think I'm really going to miss the experience of being at Emerson and that feeling of being involved and seeing a situation where I really did feel I have a lot of autonomy over my Emerson experience. I will miss a lot. I will miss being on campus. I will miss the Norman Lear statue. I will miss my office. I will miss SGA. I'll miss the people.
I think there's just this level of support that I found with Emerson that I wasn't expecting, and Sharon Duffy plays a really huge role in that for me. When I first came into SGA, I was really nervous, and she looked at me and she said you can do anything with this, you can truly do anything. That really shaped my SGA experience more than anything. And then later, when my grandfather passed away, I went to her office, and she looked at me and she was like 'I will drive you home to New Jersey right now.' I think that that was just like a really poignant moment from my senior year.
Right before we left campus, I was in Walker for 411 and Chris Daly had her old graduation cap and there was an extra gown in a closet, and I put it on and it was not the right color at all, but it was just this very clear moment of, this is it. This is graduation, I'm done.