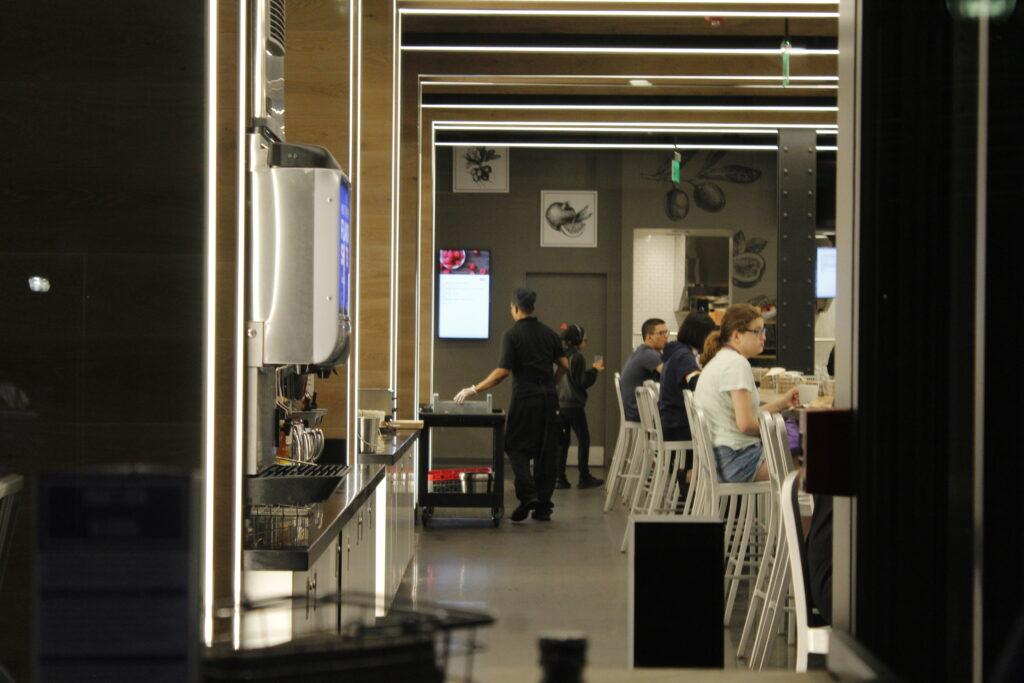 The Berkeley Beacon Archives
All dining center meals will be served to go in the fall semester, according to a college official. 
Food will be served by dining hall staff, seating will be dramatically reduced inside the dining hall and students will be able to use board bucks at some restaurants that currently take EC Cash, Vice President and Dean of Campus Life Jim Hoppe said in an email Tuesday night. Currently, EC Cash is accepted at several area restaurants including Chipotle, Halal Guys, and Boloco. 
Hoppe said the changes are a part of Emerson's plan to decrease the number of people in spaces on the tightly packed Boston campus.
"Given the need to de-densify spaces to ensure appropriate physical distancing, dining on campus will look and feel a little different this year," Hoppe wrote.
The Lion's Den, Max, and Paramount Cafe will all have limited seating capacities.. 
[elementor-template id="60935"]
Students will also have a different default meal plan for the second year in a row. 
The email is the latest in a series of announcements from the college disclosing small bits and pieces of what campus will look like in the context of COVID-19 in the fall.