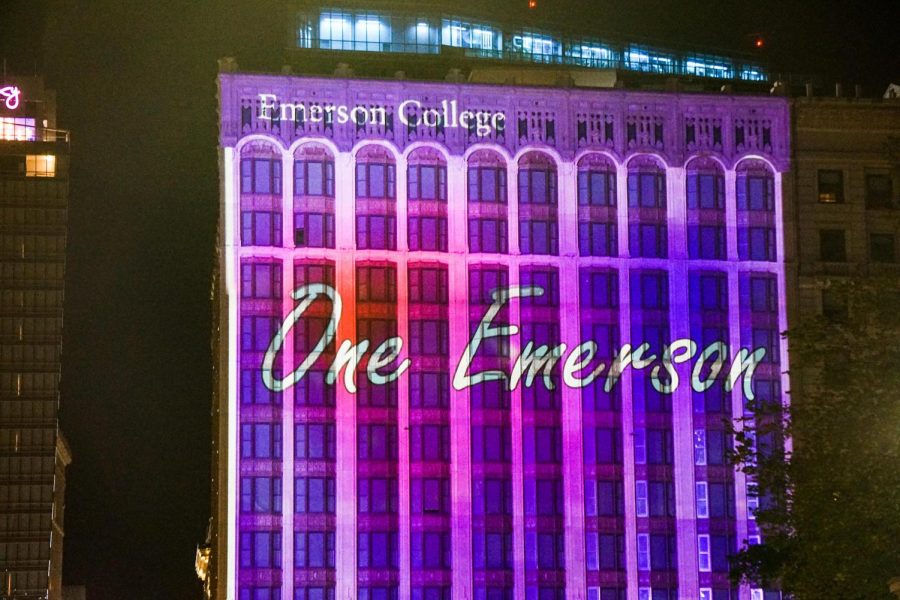 Dylan Rossiter
A series of messages and artwork lit up the Little Building Saturday night to honor the Class of 2020. 
The 11-story art installation titled "One Emerson" included a video message from President M. Lee Pelton to the graduates and commissioned pieces from four independent artists. It began May 16 at 9:30 p.m. and will run until May 30 in lieu of a physical ceremony that was canceled due to the COVID-19 pandemic.
"I have never been more proud to be an Emersonian than I am right now," Pelton said in a statement. "These last few months have tested our resiliency but also brought to light the common humanity and strength of our community."
Members of the Emerson community can watch a live stream of the message at any point during its two-week run. This is the second projection artwork piece from the college after the Uncommon Project in 2018, which took place while the Little Building was under renovation.