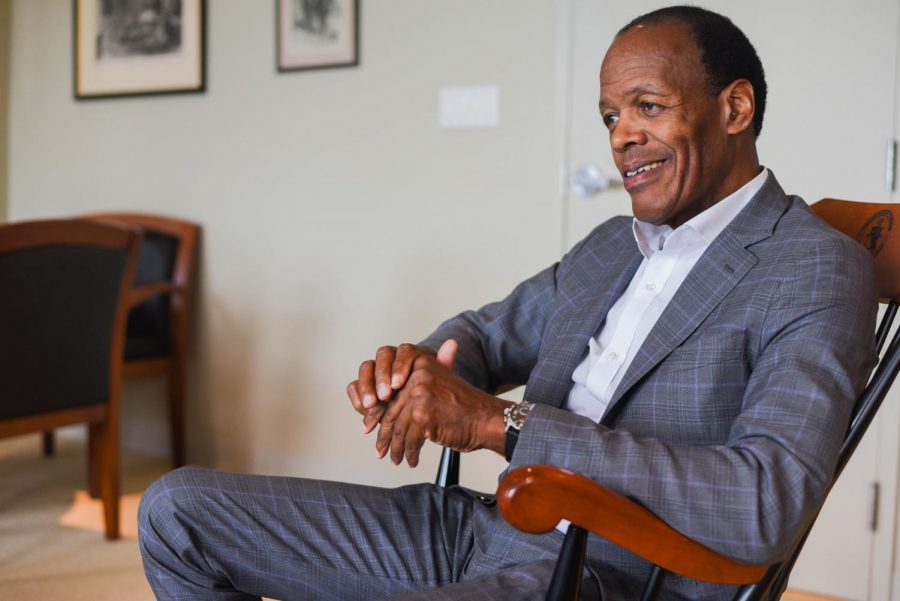 The Berkeley Beacon Archives
Emerson landed in a tie for ninth in the annual U.S. News and World Report ranking of top 10 regional universities in the north, marking the fifth year in a row the college has made the list.  
The 2021 rankings, released Sept. 14, put Emerson in a tie with Ithaca College in New York. The report also ranked Emerson as the sixth most innovative school regionally and ninth on the top 10 list for undergraduate teaching in the region. Emerson is one of 176 schools in the rankings' 'Regional Universities North' category.
"We are so pleased to again be recognized as a leader and innovator in the arts, communication, and liberal arts," President M. Lee Pelton said in a statement posted to Emerson Today.
Emerson trailed behind Bentley University and Providence College, who tied for first, along with eight other schools in the north. 
U.S. News and World Report categorizes a regional university as an institution that offers a full suite of undergraduate programs, but few to no doctoral programs. The organization also ranks regional universities in the West, South, and Midwest. 
The placement is a drop from previous years – Emerson landed at eighth place in the 2020 rankings; sixth in 2019; and seventh in 2018. 
The college also ranked tenth on the most innovative list in the 2019 rankings, before climbing to fifth the following year. 
The rankings come from academic data collected via U.S. News and World Report surveys, as well as "reliable" third-parties. Student outcomes—which include graduation rate, retention rate, and social mobility—are the highest weighted category for the rankings. The rest of the determining factors are faculty resources, expert opinion, financial resources, student excellence, and alumni giving. 
"We are pleased that Emerson has been ranked consistently in the top 10 for several years in a row," a college spokesperson said in an email. "This is a significant accomplishment given that formulas and weight-factored considerations have changed annually year over year, and therefore so have consistent comparables. Emerson is strong and a top ten showing indicates that."
U.S. News and World Report does not consider non-academic factors, like social life and extracurricular activities, in their rankings.
Several local schools landed in the top 50 of the national university rankings, with Harvard and Massachusetts Institute of Technology both in the top five at number two and number four respectively.
Boston University, Northeastern University, and Tufts University were ranked nationally at number 44, number 49, and number 30 respectively. 
The data used for the rankings was collected in fall 2019, meaning the rankings will not reflect the impact of the COVID-19 pandemic until next year.