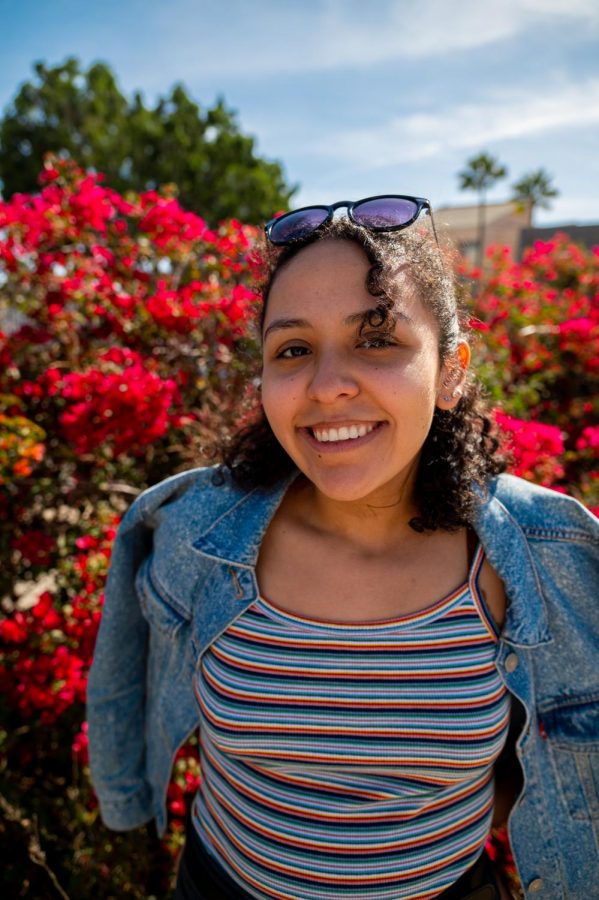 Destiny Pineda/Courtesy
I was visiting an Emerson Channel show my friends were working on, and we were helping to strike the set and clean everything up. Once we left the building to go get dinner, we immediately got the email that things were going to be closing. It wasn't the hardest news that I was facing that day. By that time, I knew that the EVVYs were shut down. I honestly saw it coming; it wasn't something that came out of the dark. But it was the final gut punch in a way. You hear that x, y, z is closing, but you still kind of have that glimmer of hope that you can stay on campus and things will have some sense of normalcy, but I think that was the final nail.
The thing I'll miss most about Emerson is probably all the opportunities that were presented to me. I had a chance to explore my interests more and get more experience in areas that I'm interested in career-wise without it being a totally high stakes situation. My favorite experience has been the EVVY awards. I've worked on the EVVYs every year that I've been at Emerson. I've always made really amazing friends from working in the show, and it's always been the most challenging part of my year, in a good way. It challenges me to do better and do more.
I was the director of the EVVYs this year, so it was definitely really upsetting. It's hard, because especially when you're directing broadcasts, the brunt of our work has yet to come. After spring break is when our work really started to pick up, but it came to a really quick end. It's obviously unfortunate for everyone, but it's hard from our division because we can't see most of our work come to fruition.
I've worked on the EVVYs every year that I've been at Emerson, and it's always been the most challenging part of my year in a good way. I've made really amazing friends from working the show and it's always just been a really high intense, collaborative effort that I've been super grateful for. I think at the end of the day it defines my Emerson experience more than anything else.
I had a really good studio internship lined up for the summer that got canceled a few weeks ago. It's definitely frustrating and annoying, but I guess I saw it coming, because everything is so crazy. In New York, especially, it is not getting better anytime soon. There's still a chance there in the future, so it's not totally heartbreaking. I lived on campus. I'm a third-year, but this is my last year. I had enough credits to graduate early, and I feel like I've gotten everything I wanted to out of my Emerson experience this year, or at least I would have gotten everything I wanted, if things didn't get crazy.
When campus closed, I went back home to Long Island. It honestly wasn't super stressful. Because the email was sent on a Friday, and the mentality of the school was like, 'You have one week to get out,' and my parents work during the week, I was like, 'You have to pick me up this weekend.' My dad picked me up on Sunday, two days after we got kicked out. It was definitely a last-minute scramble to pack up my dorm and get all my stuff together, but it ultimately wasn't super difficult. I'm fortunate enough that my parents were in the position to drop everything they were doing on that Sunday and drive up to Boston and pick me up. My mom works in a hospital, so honestly, the odds of her giving it to me were higher than the odds of me giving it to her.
I didn't expect commencement to happen, with everything being canceled. It's unfortunate, but they claim they're gonna postpone it, so personally, that's fine with me. Obviously it feels weird to finish school and just be home, be like, 'Now what?' but it's kind of a new normal. I'm not trying to dwell on it too much, because I guess this is the way things have to be.