Emerson-Marlboro merger still on track despite growing opposition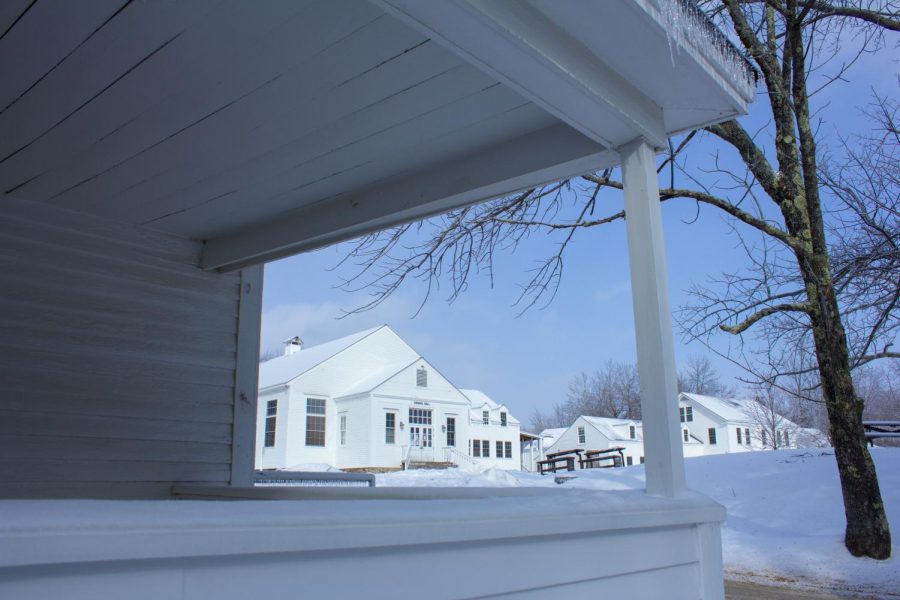 By Jacob Seitz, Senior Marlboro Reporter
March 19, 2020
Looking for the audio version of this story?
This tool has been temporarily taken offline due to a fatal technical error. We are actively working to correct the issue and hope to have a workaround in-place shortly. Providing accessible information to all members of the community is our top priority. If you require assistance, email [email protected]
Marlboro College President Kevin Quigley said the Vermont institution is still very unlikely to remain open on its own, despite over $200,000 in pledges from the community and a letter from the state's Lieutenant Governor urging Marlboro to  "work with the community to explore creative options before finalizing" the merger with Emerson.
Vermont Lt. Gov. David Zuckerman released the letter through an anti-merger group run by alumni called "I Believe in Marlboro College." The group as a whole has brought several resolutions to Marlboro's weekly Town Meeting, which have been resoundingly shot down by the community, according to Quigley.
"They're relentlessly and some might even suggest insensitively pushing their point of view to the extent that they intrude on students' privacy, and that's completely unacceptable," Quigley said in a phone interview on Thursday.
Zuckerman said the letter, which was released on March 11 on the "I Believe in Marlboro College" website, intended to show support for the community.
"It's a letter in support of keeping the institution," Zuckerman said in a phone interview. "But also understanding that I don't know all the details of the circumstances, but as a public official that in whatever ways I might be able to be of help to keep that institution in Vermont, I would like to do so."
We stand for community, fact-based journalism. What do you stand for?
Some things in life are essential; they touch us every single day. Good journalism is one of those things. It keeps us in the know as we hurry through our busy lives.
Zuckerman said his support for the merger should not be misconstrued as negative feelings towards Emerson.

"To lose those jobs, to have those faculty, potentially those that would move, leave the area, to lose the opportunity to attract young people to live and work in Vermont, losing that would be a really big loss for Vermont," he said.

Amy Tudor, a Marlboro alumna and a part of the "I Believe in Marlboro College" group, said she met with Zuckerman to present data the group has collected concerning Marlboro's financial stability.

"We were able to present all of our research which is at this point fairly considerable," Tudor said in a phone interview. "He was able to review that…and we asked if he'd be willing to offer his support."
Quigley said even with the amount the group has raised in pledges, Marlboro needs more funds to stay open.

"We raised $4.5 million, and we had a $5 million operating deficit last year," he said in a phone interview last week. "So to take roughly $200,000, we raised more than 20 times that last year, and we still had a $5 million operating deficit. Even though it's impressive, the efforts that they've undertaken, it comes nowhere near or close to what's needed to keep the college on the hill for a year, let alone multiple years."
Quigley said that even if the group could raise a significant amount of money, it's unlikely the college would be able to remain open and the model would have to be approved by the New England Commission of Higher Education.

"What the college really needs to go it alone is a commitment of having [$4 or 5 million] raised every year for the next four or five years, and it would have to be approved by our accreditors," he said. "And I think if they believe that [that's a possibility], that's really magical thinking."
Tudor said she hopes the letter will give further legitimacy to their cause.
"To have someone in that position review the data that we've compiled and come to the same conclusion," she said. "That there is enough of a community groundswell and interest in coming up with creative solutions to a problem—that's been known by some for a long time, but has not been known to many—shows that there [are] still…resources that are not on the balance sheet to address the Marlboro College financial problems."
In November, Marlboro and Emerson verbally agreed to merge, with Marlboro's endowment, students, campus, and some faculty being transitioned to Emerson. Under the deal, Marlboro students would attend Emerson under the Individually Designed Interdisciplinary Program and continue to pay the same tuition they paid at Marlboro, subject to percentage increases. Some alumni from Marlboro have stated that the college has the resources to stay on Potash Hill, but Marlboro disputes these claims. 
In his letter, Zuckerman said Tudor and the "I Believe in Marlboro College" group have amassed over 1,100 signatures on a petition "urging the Marlboro Board of Trustees to try to save the College" and that "$229,000 has been pledged to keep Marlboro College here in Vermont with new leadership using a fiscally responsible model."
Quigley said the college never formally received the letter from Zuckerman, and that it was posted on campus last week by alumni.
"We never received the letter," Quigley said. "It was posted on campus, but the Governor's office never sent it."
Jacob Seitz, Senior Marlboro Reporter
Jacob Seitz is originally from Central Ohio and resides in Cambridge. He currently serves as Assistant Express Editor and Senior Marlboro Reporter. He was previously Assistant Editor of The Record, the...