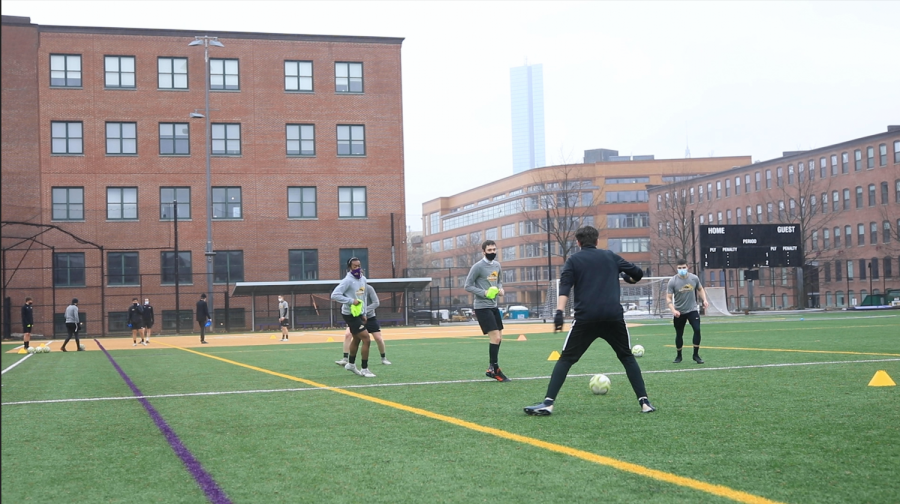 Alec Klusza
These practices marked the first time the soccer and volleyball teams could practice together since the onset of the pandemic and the New England Men's and Women's Athletic Conference's cancelation of the fall 2020 season in July. 
While it's far from normalcy, players and coaches expressed their gratitude to be able to gather consistently for the first time in 12 months. Teams must wear masks and stay socially distant whenever possible, and some teams are forced to break into smaller groups to maintain capacity restrictions. 
Regardless, athletes are grateful for the opportunity, however different it may be. For senior athletes, this opportunity represents the final chance they have to play alongside their teammates. While it's not what they imagined, it is still a memorable final chapter of their career as an Emerson Lion.
For younger players, they can begin preparing for the Fall of 2021, when all signs point to their return to play for the first time since 2019. There are still hoops to jump through for now, so the focus for many teams is primarily on building chemistry through team bonding.