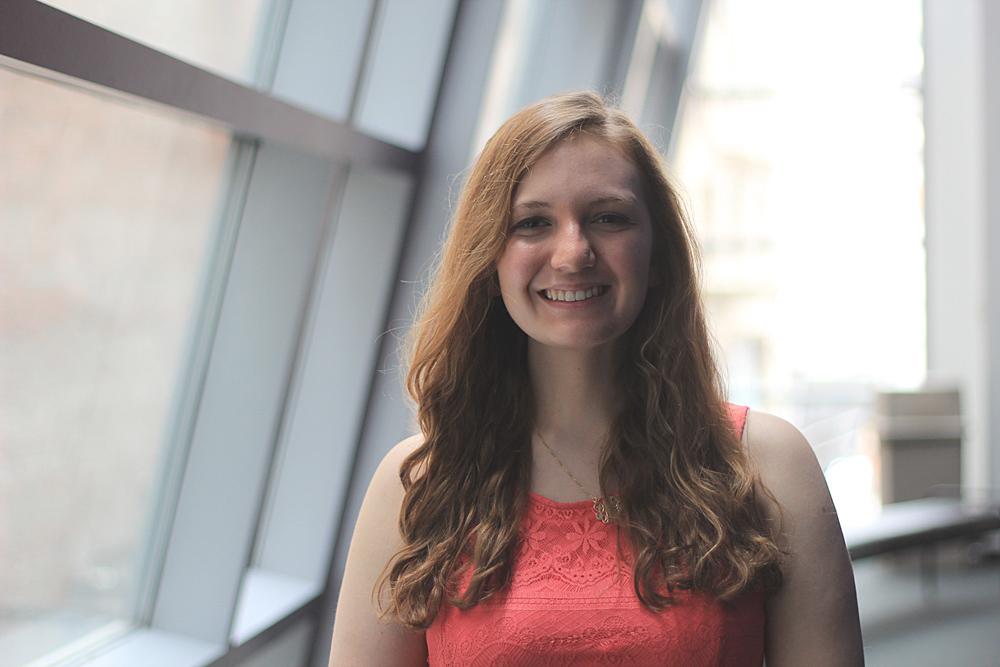 Most people see prom as an event that comes standard with their high school diploma. This is not the case for thousands of teens with cancer across the nation, who do not get to partake in activities like this due to the circumstances of their disease. However, this summer, New England teens battling cancer will be given the opportunity to participate in a prom of their very own.
A Prom To Remember: Boston will be putting on its first event this June, and a dedicated group of Emerson students are persistently helping to plan and promote the event. APTR is a national organization that was founded by Brandon Opre in Ft. Lauderdale, Fla. in 2009. According to sophomore visual and media arts major and APTR executive committee member, Pamela Mora, the organization is hosting an all-expense-paid prom event for teens from different hospitals across the New England area.
"I became involved with APTR in high school because I had a friend who died of brain cancer our sophomore year of high school," said Mora. It was because of this experience that Mora was driven to continue her work with the organization when she came to Emerson.
The desire to volunteer with APTR in Boston led Mora to organize a group of Emerson students to get involved with the cause. Sophomore marketing communication major Austin Mohn has been helping support social media for APTR and said that social media is playing a crucial role in the promotion of APTR's cause.
"Our Facebook and Twitter has been our primary means of communication," he said.
APTR has previously hosted proms in Cleveland and in its founding city, Ft. Lauderdale. According to the organization's website, as the news of the organization's goal and success spreads, more chapters are expected to develop.
"It's easy for people to not get involved or not want to start because they don't have the time," said Mora. "This prom is happening in June because a dedicated group of people from the greater Boston area got together every week and made calls, organized, and planned."
Wendy Nichols, chair of the Boston event, acknowledges the efforts of Emerson students to help organize and plan this event. In addition to Mora and Mohn, Emerson student Maureen Corbett sits on the executive committee of APTR: Boston.
"As with any nonprofit event, the Boston chapter of APTR relies on the support and generosity of the community in order to reach our goals and create this special prom experience," said Nichols. "We are extremely grateful for the enthusiasm and involvement of Emerson students, who have provided instrumental support while planning the inaugural Boston APTR event."
Student volunteers from Emerson also helped the APTR executive committee get in touch with hospitals across New England, according to Mora. Still, Mora says that contacting the hospitals was only the first step.
"The communication as far as which hospitals would be willing to participate was kind of like a waiting game to hear whether they'd be interested, then how many children they have, who would be able to attend, and now how many of those children want to attend the prom this June."
And according to Mora, the organization's work is far from over.
"Right now we're figuring out the best ways to get kids in for dress/tux fittings," Mohn said. "As aforementioned, we have kids coming from greater distances than just Boston, but they still need to come to the city for their fittings. We still have a lot more to do."
According to Mora, APTR is also looking for companies to sponsor the event, along with individuals and local businesses who would like to contribute their time and resources.
"We are always looking for companies interested in lending their services to us for help," she said. "We are looking for florists, tailors, hair salons, makeup artists, and much more. We are also looking for volunteers on the night of the prom to do some freelance photography and videography work."
The event will take place
June 6
at the Ritz-Carlton in Boston, and Mora urges all those who would like to volunteer for the event to get in contact with APTR: Boston.
Regarding her expectations for the future of the Boston chapter of APTR, Mora said that she hopes the Emerson community continues to have a strong involvement with the organization.
"I would like A Prom to Remember: Boston to be around for years to come and my involvement with the organization to persist," she said, "no matter where I am in life."