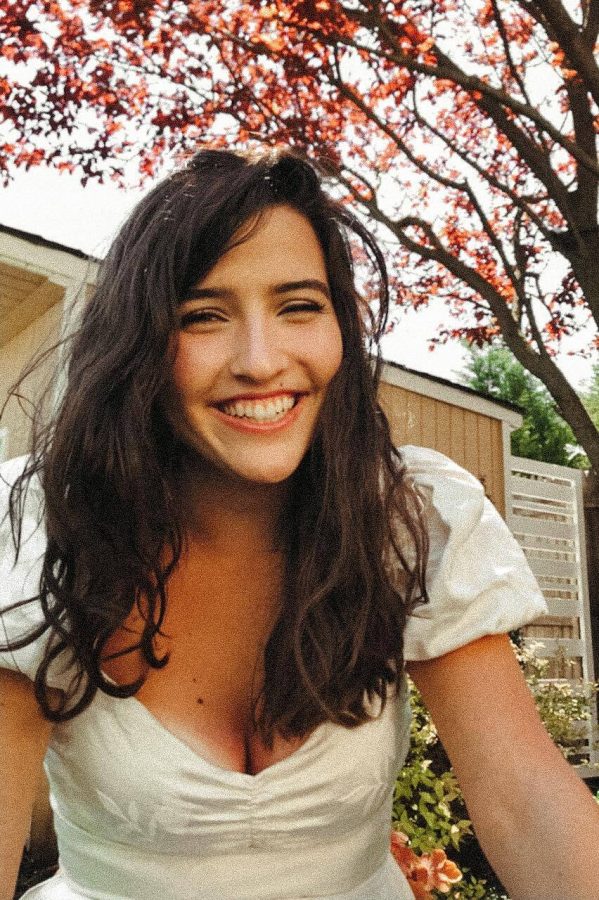 Gina York/Courtesy
The Friday we found out in Los Angeles that we would all have to leave, everyone was like 'Okay, senior week starts now, it's this weekend.' Everyone was kind of going around like 'We've been friends since freshman year, I can't believe this is it.' So suddenly, you had to say everything you wanted to say to people, because it was the last time you would see them for a long time.
I've been wanting to come to this campus since I toured the school when I was 16 or 17. Just all of that coming to a really sudden close was pretty traumatic. The whole weekend was just so hyper-emotional and I'm glad I experienced it with a group of friends when I heard the news. We were all just consoling each other and dealing with it as best as we could. Me and my roommate went on a drive and were blasting music and fully upset.
We thought we'd have all this time, last memories, and all that. It was sad leaving, and just scary seeing walls be sanitized and everyone with masks. Being in the airport truly felt so dystopian. Just going through security and not knowing how much I was touching, if I should use gloves then, and just trying to wash my hands—but ultimately knowing everything I was touching was exposed. I was going from LAX to JFK, which are two huge international airports. I'm a really experienced flyer; both of my parents work for airlines so I'm super comfortable in airports,but I have never felt less comfortable in a travel situation. I just had the most sudden traumatic end to my four-year college experience, like don't look at me the wrong way or I'll start crying again.
Now to be home, I feel like I'm in a fever dream where the past three-and-a-half to four years didn't happen.