Gov. Baker signs conversion therapy ban into law for minors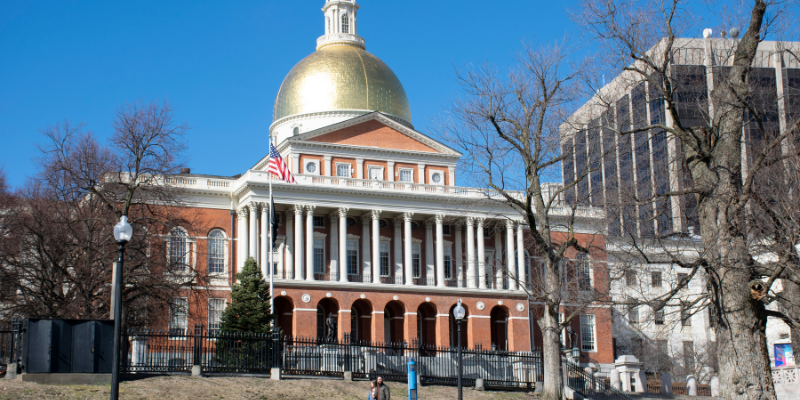 By Jacob Seitz, Senior Marlboro Reporter
April 8, 2019
Governor Charles Baker signed a bill banning conversion therapy for minors on April 8. This decision makes Massachusetts the 16th state in the nation to ban the practice.
The Massachusetts State House of Representatives passed the legislation by an overwhelming majority of 147-8 on March 13. The State Senate passed it on March 28 before sending it to the governor's desk.
Democratic Rep. Kay Khan, the chair of the Joint Committee on Children, Families and Persons with Disabilities, said in an interview that she introduced the bill to the House on four other occasions. Khan said that she will continue to propose legislation to protect LGBT youth in the state.

"It's extremely important to protect youth, especially when they enter into situations surrounding their gender identity," Khan said.
Princeton Review ranked Emerson the most LGBT-friendly campus in the nation, and the Vice President and Dean of Campus Life James Hoppe said Emerson students should care about the fate of the bill.

"We spend a lot of time talking about the importance of positive well-being and creating an environment that's supportive and mindful," Hoppe said. "If we're allowing folks to be told early in their life that they're not worthy, that they're not complete, and that something's wrong with them, that doesn't support any of the goals we have towards creating this positive, inclusive, healthy environment."
The bill would not ban non-licensed or faith-based conversion therapy on minors, according to a statement from Khan's office. Despite this loophole, Director of Religious and Spiritual Life and Campus Chaplain Rev. Julie Avis Rogers said people should not use religion to restrict LGBT rights.

"Conversion therapy is what I would consider the worst of religion, telling people that the way that [they] were created in this world is not correct," Rogers said. "Religion should be saying, 'You are perfect exactly as you are, and you are going to create more love in this world.'"
We stand for community, fact-based journalism. What do you stand for?
Some things in life are essential; they touch us every single day. Good journalism is one of those things. It keeps us in the know as we hurry through our busy lives.
As one of the eight Republicans voting against the bill, Rep. David DeCoste said he voted against the bill because it violated the United States Constitution.
"I voted against this legislation for the same reason I voted against it last session; it violates professional speech and thus is unconstitutional under NIFLA v. Becerra," DeCoste said in an emailed statement to the Beacon.
The National Institute of Family and Life Advocates v. Becerra decision by the U.S. Supreme Court in June 2018 mandated that the state of California could not require crisis pregnancy centers to educate their patients about pregnancy alternatives, including abortion and adoption. NIFLA—a religious nonprofit organization established to counsel women through pregnancies—challenged the act on the basis that it violated their free speech, and the U.S. Supreme Court ruled in their favor.
The Massachusetts bill does not violate the First Amendment based on U.S. Court of Appeals cases in the 3rd and 9th Circuits, according to Khan's office. Judges rejected First Amendment challenges to conversion therapy bans in New Jersey and California respectively.
Arline Isaacson, the co-chair of the Massachusetts Gay and Lesbian Political Caucus, said it is important to save minors from the aftermath of conversion therapy.

"The only way that we could deal with the issue was under the framework of minors because then we could point to it as essentially child abuse," Isaacson said in a phone interview. "The kids who went through conversion therapy ended up almost all the time in despair, depression, substance abuse, self-harm, and sometimes [committed] suicide, because of the negative effects and negative consequences of conversion therapy."
Avis Rogers said the bill would positively impact Massachusetts and Emerson.

"I think that college is the time of life, where we oftentimes can discover the fullness of who we are, when it comes to our gender identities and our sexual identities," Avis Rogers said. "[The bill] kind of pumps up Emerson's message, and says even off this campus, you're also going to be celebrated for who you are."
Jacob Seitz, Senior Marlboro Reporter
Jacob Seitz is originally from Central Ohio and resides in Cambridge. He currently serves as Assistant Express Editor and Senior Marlboro Reporter. He was previously Assistant Editor of The Record, the...