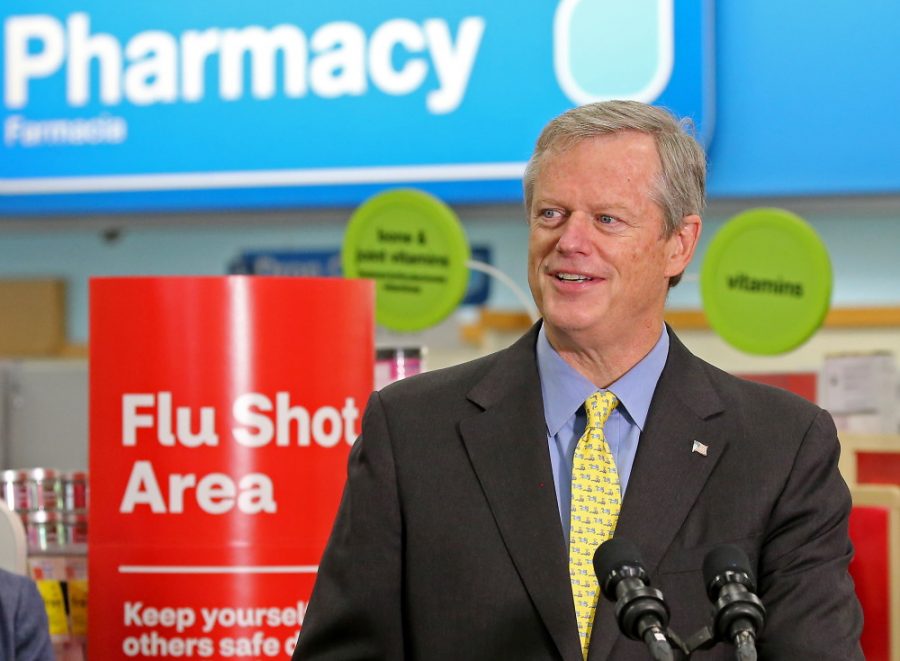 Stuart Cahill/Pool Photo
Massachusetts reported 1,097 new coronavirus cases and eight deaths Sunday as new infections in the state continue to increase rapidly. The day's positivity rate per people tested was 5 percent, while the test positivity rate was 2.8 percent. 
Saturday's case total is down slightly from 1,128 reported Saturday. Single-day cases fell below 800 just once this week. The 1,128 daily cases reported Saturday represented the single highest daily total since 1,512 on May 16. 
The positivity rate per people tested reflects the percentage of individuals tested who test positive, while the test positivity rate reflects the number of tests that come back positive. 
Emerson does not update its COVID-19 dashboard on the weekends as no new tests are administered at Tufts Medical Center. Friday's dashboard update reported one new positive on 792 new tests administered on Oct. 21.