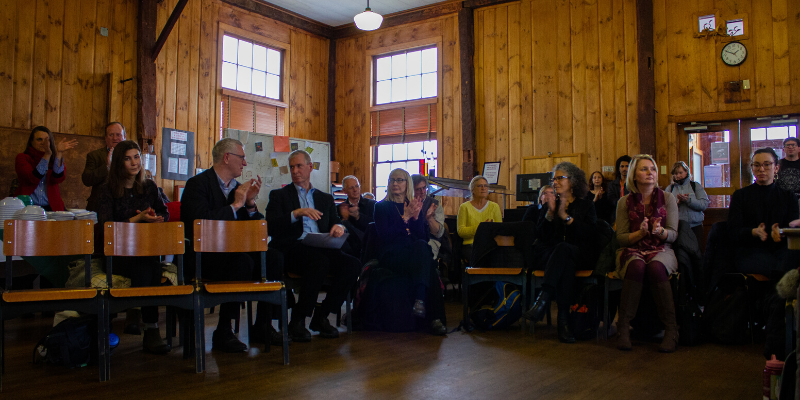 Listen to "The Berkeley Beacon News Hour on WECB 11/22: VMA class to produce gun violence prevention videos, Pelton visits Marlboro" on Spreaker.
Berkeley Beacon editors went live on WECB with the latest episode of The Berkeley Beacon News Hour—a morning radio program dedicated to discussing both campus and city news with a splice of music in between.
The show airs on WECB at 8 a.m. on Monday, Wednesday, and Friday and is hosted by Visual Managing Editor Kyle Bray, Copy Managing Editor Abigail Hadfield, News Editor Stephanie Purifoy, and Editor-in-Chief Chris Van Buskirk.
On the Nov. 22 episode, Deputy Express Editor Tomas Gonzalez and Deputy Lifestyle Editor Katie Redefer join the show to talk about a new class in the VMA department, President M. Lee Pelton's visit to Marlboro College, and new columns in the Living Arts section.