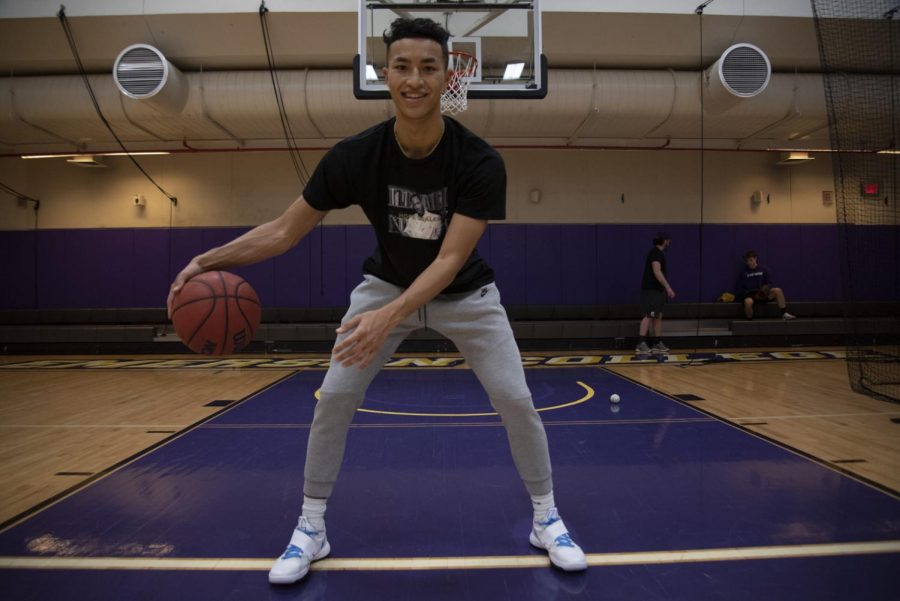 Jakob Menendez
Listen to "The Berkeley Beacon News Hour on WECB 12/6: SGA VP to run for Executive President, Nate Martin shines for BBall, "Woj Pod" live taping" on Spreaker.
Berkeley Beacon editors went live on WECB with the latest episode of The Berkeley Beacon News Hour—a morning radio program dedicated to discussing both campus and city news with a splice of music in between.
The show airs on WECB at 8 a.m. on Monday, Wednesday, and Friday and is hosted by Visual Managing Editor Kyle Bray, Copy Managing Editor Abigail Hadfield, News Editor Stephanie Purifoy, and Editor-in-Chief Chris Van Buskirk.
On this episode, Assistant Enterprise Editor Andrew Brinker and Deputy Sports Game Editor Andrew Lin join the show to discuss stories about Executive Vice President Will Palauskas joining the race for Executive President following dropouts, Sophomore guard Nate Martin's hot start for the men's basketball team, and a recap of the live taping of the "Woj Pod" at Emerson.