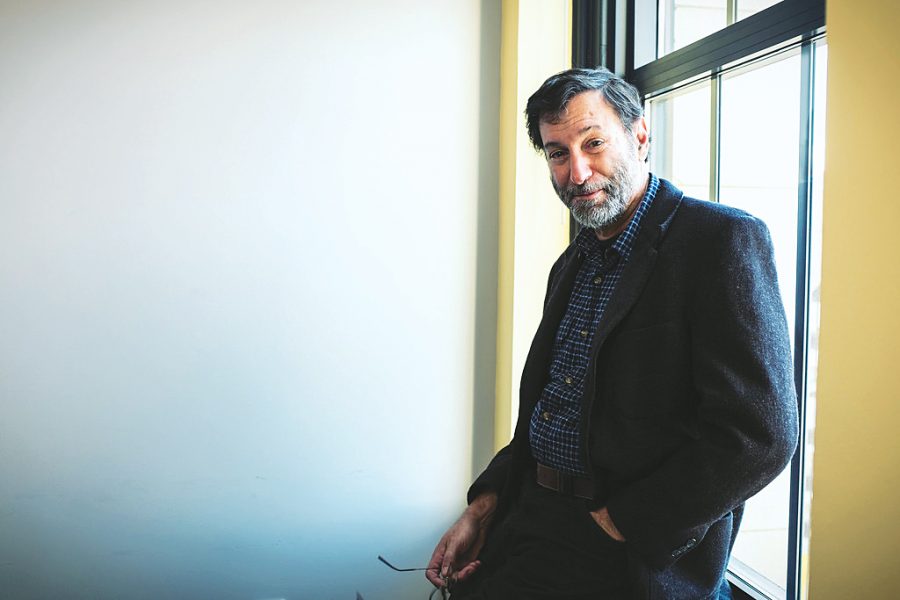 Emerson College/Courtesy
Listen to "The Berkeley Beacon News Hour on WECB 12/9: Health insurance anxiety, ECAPS increases staff, EDC restrictions, and Marlboro trustree" on Spreaker.
Berkeley Beacon editors went live on WECB with the latest episode of The Berkeley Beacon News Hour—a morning radio program dedicated to discussing both campus and city news with a splice of music in between.
The show airs on WECB at 8 a.m. on Monday, Wednesday, and Friday and is hosted by Visual Managing Editor Kyle Bray, Copy Managing Editor Abigail Hadfield, News Editor Stephanie Purifoy, and Editor-in-Chief Chris Van Buskirk.
On this episode, editors discussed the new anxiety over employee health insurance price increases, ECAPS increasing its staff due to increased demand, the difference in available equipment from the EDC for visual media arts versus journalism majors, and a profile of a Marlboro College trustee with Emerson connections.