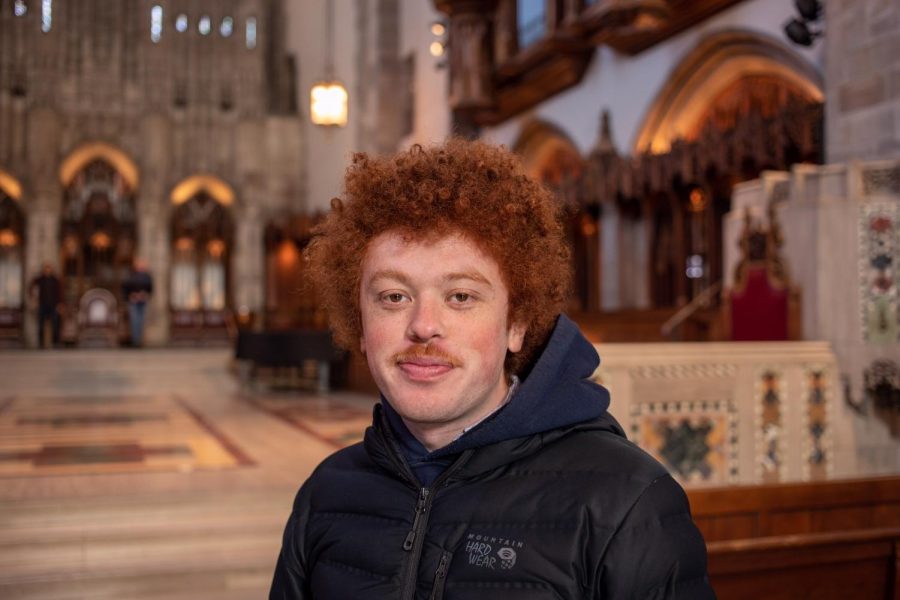 Will Van Gelder/Courtesy
I was in my dorm room, at ELA, sitting at my desk. I knew it was gonna happen like an hour or two before because my girlfriend is friends with an RA. When they moved classes online in Boston, I knew that would happen in LA. And also, I was like, 'This dorm is like a petri dish for this thing. They're gonna have to close the dorms.' So I thought it would happen.
At first, I was sort of like, 'What am I gonna do? Like, this is crazy.' My internship already ended a few days before, because of this, so I was sort of already like 'I'm screwed' because my internship is over.
I feel like college was just fun. Especially when I was in Boston, I loved seeing friends around campus. So I guess I'll just miss running into them all the time, and maybe that will happen again in the future, but who knows how long that's going to be.
I had a great first semester, I made a bunch of new friends. I liked going to the Tam, for the first couple of times. I'd never gone before this year.
I actually didn't totally have a plan for the summer, even before this. I was planning on coming back to Boston, and honestly like, I just got back earlier. I got this job with the Ed Markey campaign after I got back so luckily this didn't really ruin any of my plans.
I think it would have been cool to graduate, and it would have been a fun thing, but I'm not a very sentimental person. I was never really the type of person who was like, 'Can't wait to walk across that stage!' I didn't really care.
Honestly, it's a bummer, but I'm kind of glad that I got this much of college, at least 3 and 3/4 worth of it.