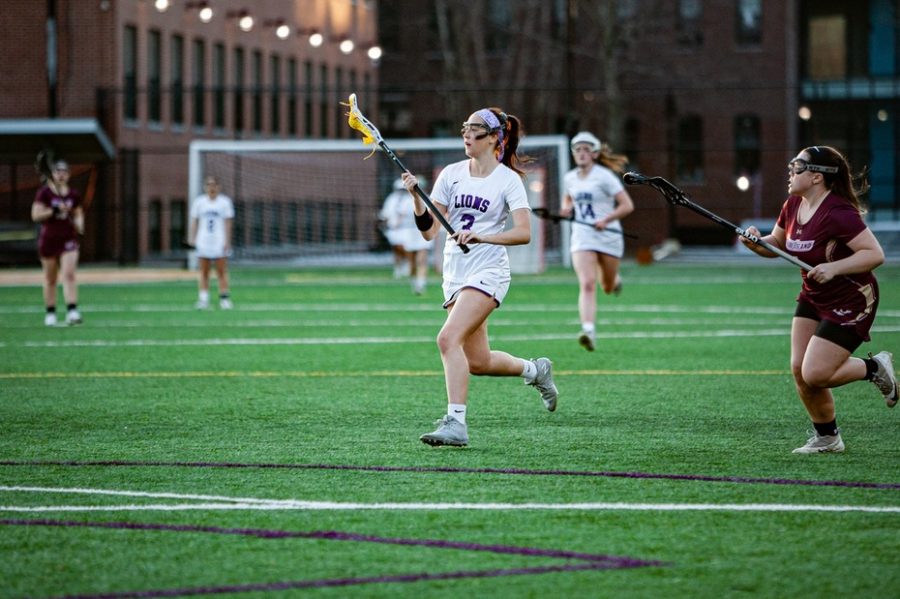 Courtesy of Emerson Athletics
The women's lacrosse game against Clark University scheduled for Saturday, April 3 is canceled due to "COVID-19 protocols", the college said in a statement Thursday night.
The contest is the second Emerson spring sports game to be canceled within the past week. The men's lacrosse team's season opener at Rotch Field against Wheaton College scheduled for March 27 was also canceled due to COVID-19 protocols.
It is unclear which college canceled this weekend's competition and whether the game will be rescheduled to be played later in the season, which is set to end on April 17 at Rotch against Babson College. The statement did not clarify what "COVID-19 protocols" led to the cancellation, or if any members from either team have tested positive for the virus. 
The Lions' next game is against Springfield College in Springfield, Mass. on April 10.
The women's lacrosse team is 0-2 this season after falling to the United States Coast Guard Academy and Wheaton in its first two games.