After positive tests, dining center remained open due to staff schedules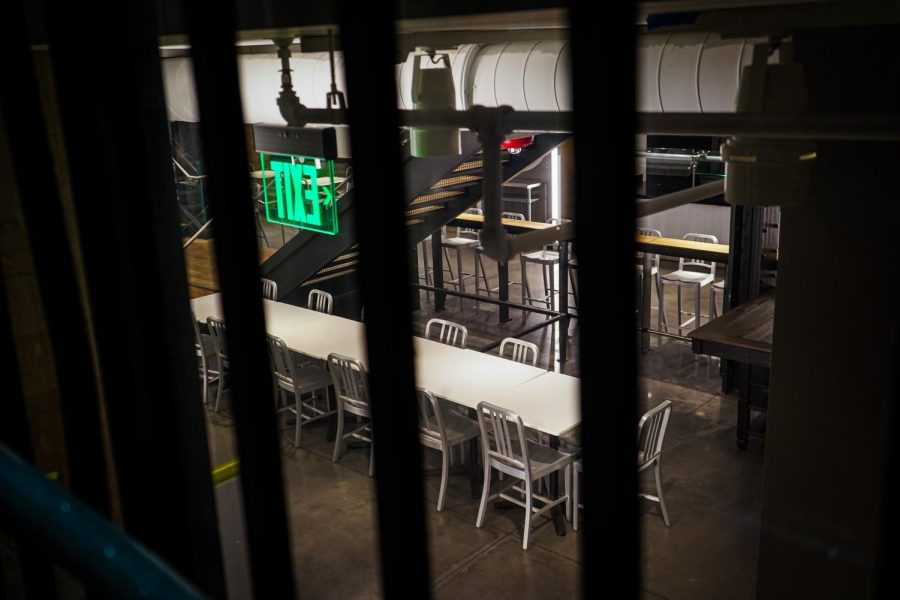 By Charlie McKenna, Deputy News Editor
October 1, 2020
Looking for the audio version of this story?
This tool has been temporarily taken offline due to a fatal technical error. We are actively working to correct the issue and hope to have a workaround in-place shortly. Providing accessible information to all members of the community is our top priority. If you require assistance, email [email protected]
The college attributed its decision to leave the Dining Center open for dinner following three vendors' positive COVID-19 tests to the fact that the results came from staff in the first of two rotating teams that operate the dining hall.
Vice President and Dean for Campus Life Jim Hoppe said the Dining Center staff operates on two shifts, with one team operating in the morning and the other at night. Since the positive tests came from the morning crew, the college determined it was safe to keep the center open for dinner, which would be staffed by the night crew following a routine cleaning.
"The second shift wasn't the issue," Hoppe said. "It was the first shift. That was the issue"
The positive tests were announced in an email from Assistant Vice President for Campus Life Erik Muurisepp on Tuesday, Sept. 22. A follow-up email from Muurisepp the same day announced that the college would close the Dining Center for breakfast the following day out of an abundance of caution. 
In previous reports of positive tests, the college has not identified whether the individual who tested positive was a student, faculty, or staff member. Hoppe said the nature of the vendor's test results required the college to provide additional details to the community to explain the Dining Center's closure. 
We stand for community, fact-based journalism. What do you stand for?
Some things in life are essential; they touch us every single day. Good journalism is one of those things. It keeps us in the know as we hurry through our busy lives.
"It was about the impact on the facility and the ability to operate the facility," Hoppe said. "We could have not said anything, but you were probably going to make that conclusion—that if this particular facility wasn't functioning, that it had something to do with that staff." 
In the days after the Dining Center's closure, the college decided to close the Max, which Hoppe did not provide a rationale for. Signage on the cafe explained that staff members were assisting in other areas of the college on Sept. 24 and 25.
"I'll have to double-check on that and get back to you," Hoppe said.      
Charlie McKenna, Deputy News Editor
Charlie McKenna is from Los Angeles, CA and currently serves as The Beacon's Deputy Express Editor, where he leads The Beacon's coverage of events, breaking news, and student government at the college....