Alumna becomes third female broadcaster in Minor League Baseball history
Jill Gearin '18 will become the third female broadcaster in Minor League Baseball history as she joins the Visalia Rawhide as a radio play-by-play commentator in January.
Gearin—who majored in journalism and minored in sports communication—worked as a broadcaster for the Nashua Silver Knights of the Future Collegiate Baseball League this summer and interned for WEEI's Red Sox Radio. In addition to announcing home games, Gearin will also serve as a media relations manager to write game reports, handle statistics, and manage social media accounts.
Gearin is the first female commentator in Visalia's 73-year history.
"I knew I wanted to broadcast sports at age 13," Gearin said. "I always loved being around sports and talking to people about them."
The Visalia Rawhide are the Class A Advanced affiliate of the Arizona Diamondbacks. The team operates out of Visalia, California, 199 miles from Gearin's hometown, Hermosa Beach.
Since the birth of the MiLB in 1901, only two other women have broadcast games for the 160-team league. In Major League Baseball, only one woman, Jenny Cavnar of the Colorado Rockies, announces play-by-play on a regular basis.
Jennifer Reynolds, general manager of the Visalia Rawhide and one of five female general managers in the MiLB, said she decided to hire Gearin without considering gender.
"Jill stood out because she has a genuine passion for America's greatest pastime and has great broadcasting and marketing skills," Reynolds said. "The bottom line is that I hire the right person for the job no matter their background. I would hope that other companies would do the same thing, but sadly that is not the case in many situations."
Reynolds said she was also given a rare opportunity to be hired by someone who looks past race and gender.
"If you have an unmatched work ethic, you stand out to any employer," Reynolds said. "Work ethic and passion are traits you can't teach. Some people have them—some people don't."
Although Gearin will make history by joining the Rawhide, she said she hopes her performance will speak for itself.
"I am very aware I am entering a field that is mainly male- dominated," Gearin said. "But I don't want to be defined as 'the woman broadcaster.' I just want to be 'the broadcaster.'"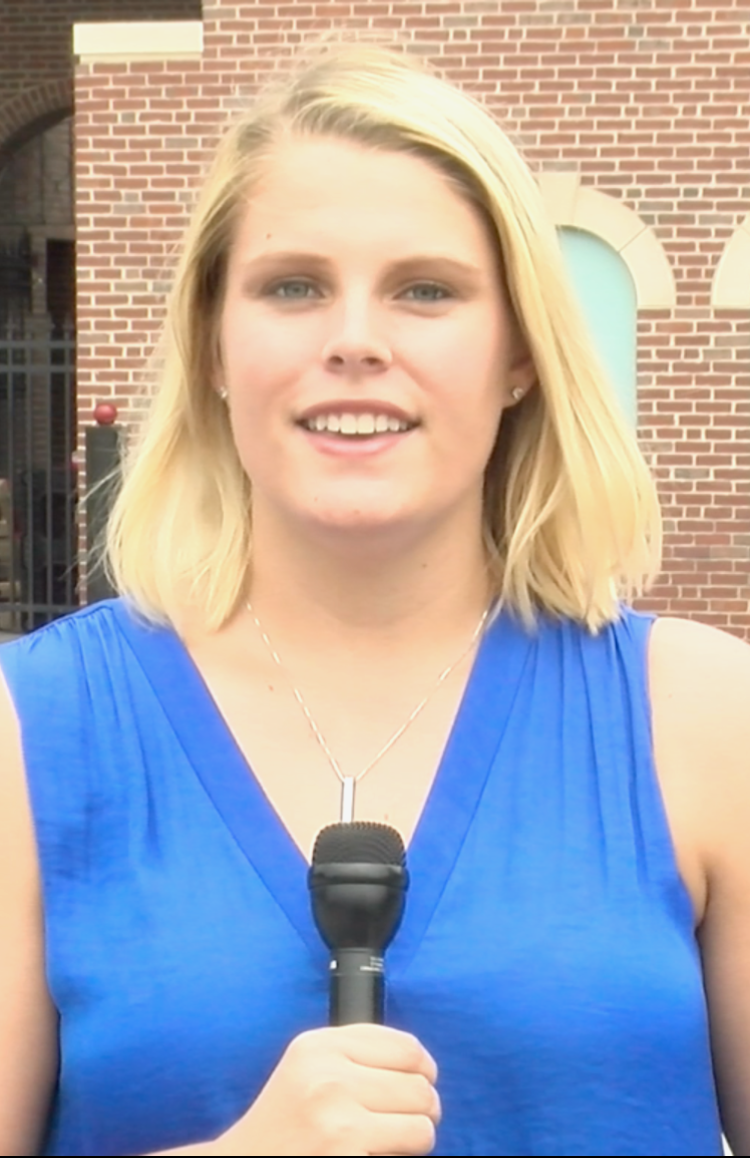 Gearin said Emerson prepared her to excel outside of school.
"I learned how to write a good story and shoot videos," Gearin said. "I got the internship with the Red Sox through Emerson and applied what I learned with the team to my work at Nashua."
Gearin also played softball at Emerson for four years and served as team captain during her senior year. Gearin is spending this fall working as an assistant to Emerson softball head coach Phil McElroy.
"Softball brought so much to me—it's the reason I have my drive and my work ethic," Gearin said. "I was brought on to coach to mostly help the freshmen on the team. I want them to feel the same love for the game that I felt when I was a player."
McElroy said Gearin's discipline proved she could transition from player to coach in just a few months.
"Jill was one of the most responsible and dependable players that we had in her four years here," said McElroy. "I was able to rely on Jill to make sure things at practice were structured if I was not able to be there."
Alena Jones, a senior on the softball team, said Gearin impresses her as a player and coach.
"Jill is dedicated to everything she does," Jones said. "As a teammate, she stepped up to lead and showed that she wanted to be there every day. As a coach, she was a great role model for the younger players. You could go to her for anything."
Sports Editor Kyle Bray did not edit this article due to a conflict of interest.