Alumnus debunks rom-com clichés in 'Isn't it Romantic'
Before Todd Strauss-Schulson '03 directed his first feature-length romantic comedy, he binge-watched all of the romantic comedies he could get his hands on that were released from 1988 to 2007. He said he watched six movies a day for about 10 days back-to-back and compiled a 500-page visual document while taking notes on what he saw.
"It was insane," Strauss-Schulson said in a phone interview during a press junket in Los Angeles. "I did it because I wanted to deconstruct the genre and figure out all the patterns that would constantly repeat so I could figure out the DNA of these movies."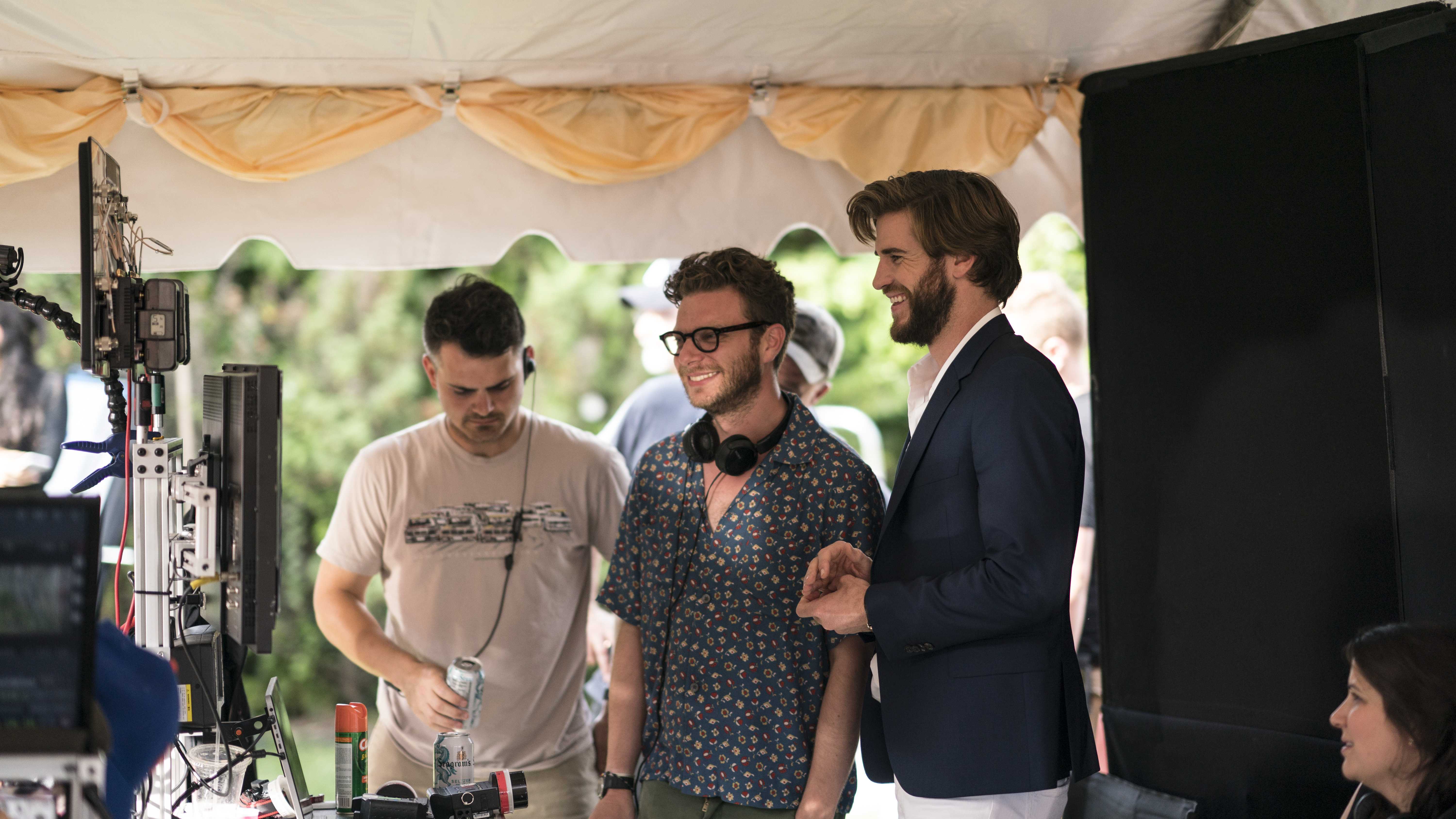 He did all of this for Isn't It Romantic, a film he directed where Rebel Wilson plays a woman who doesn't believe in love but then finds herself stuck in a cliché romantic comedy.
The film was released in theaters on Feb. 13 and stars Wilson, Priyanka Chopra, Liam Hemsworth, and Adam DeVine. Rated positively by 69 percent of Rotten Tomatoes' critics, the film is currently still showing in theaters across the country over a month after the release date.
Strauss-Schulson also directed the 2011 comedy A Very Harold & Kumar 3D Christmas and the 2015 horror comedy The Final Girls. Before directing feature films, Strauss-Schulson created music videos, short films, and the third season of MTV Whatever Things. But Isn't It Romantic was the first time he filmed on the streets of New York City, where he grew up.
"It was very exciting but it was also a bit challenging," Strauss-Schulson said. "There would be paparazzi and fans all over the place, snapping photos. While we were shooting shots, double-decker tour buses would come by and people screaming 'We love you Liam' in the middle of takes."
He also filmed in places he enjoyed when he was younger—like Eddie's Sweet Shop, the ice cream shop Wilson and Hemsworth burglarize in the movie.
"I remember being like 11 years old and saying, 'One of these days, I'm going to shoot a movie in this space,' and I got to do that like 20 years later, and so there was a lot of that feeling happening on set, for me at least," Strauss-Schulson said.
Despite the 16-hour sets, Strauss-Schulson said he wanted to create a goofy, fun, and loving environment for everyone on set.
"The couple that introduced my parents to each other is in the movie. And three couples fell in love on–set that were part of the crew," Strauss-Schulson said. "So just trying to create a sense that love is out there—even with all the bad things in life, there are also a lot of good things. And I hoped that that might be contagious, and like end up coming off the screen when the movie would be complete."
He said he learned a lot of his film skills from when he directed short films in the Little Building. During his time at Emerson, he collaborated with David Lebensfeld '04—his longtime friend of over 20 years.
Lebensfeld created effects like butterflies, rain, and helicopters for Isn't It Romantic as the visual effects supervisor.
"Working with [Strauss-Schulson] is always an adventure. It's always really great to be able to do all of this with your friends, this is a pretty crazy business," Lebensfeld said. "So maintaining friendships, and especially ones that are significant in your life is really nice."
Junior Erin Kaswan watched Isn't It Romantic during an early screening at the AMC Boston Common theater and said she loved it.
"I thought it was honestly so amazing. I think it's one of the best movies I've seen in like a long time and it genuinely made me laugh so much," Kaswan said. "While the concept wasn't the most original, what they did with it was really fresh and fun. And they just had so many genuinely funny jokes, and I think the performances are really good."
While she didn't know an Emerson alumnus directed the movie when she saw it, she said the humor of the film matched an Emerson student's type of humor.
"I think everyone secretly worries that they will never be successful, like they're wasting their college years. But it feels good to hear that someone that went to Emerson has gone on to be very successful," Kaswan said.
Strauss-Schulson said it was very exciting to make the kind of movie that he saw people make on the streets when he was a kid.
"It was kind of a dream come true," he said.