As a child, Shawn Simmons' '96 bonded with his father over crime thrillers such as Death Wish and First Blood. Simmons channeled that experience into his action-comedy YouTube series, "Wayne"—a coming-of-age story about a teenage boy who sets out on a journey to find his late father's stolen car.
"Wayne," about growing up in Brockton, Mass., will premiere on YouTube Originals on Jan. 16, 2019, following two years of production. An advance screening of two episodes took place at the Bright Family Screening Room on Dec. 5 with a crowd of about 20 people. Simmons and Director Iain B. MacDonald hosted a panel following the event.
"It kind of became like, 'What was John Wick [the main character of the action thriller film John Wick] at 15-years-old?' What if he was a poor kid from Boston with nothing to lose? It is about masculinity, having to be that or thinking to having to be that," Simmons said in an interview.
Simmons said he started writing the script for "Wayne" while working as a writer and producer at networks like Universal Studios and Warner Brothers.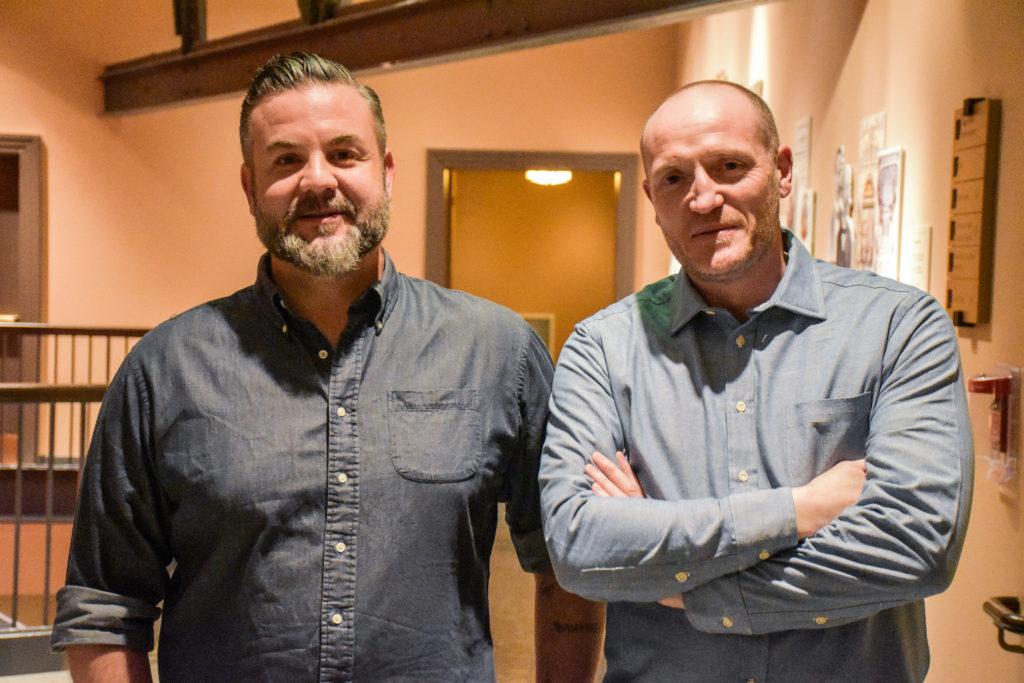 "I immediately jumped into an assistant job as quick as I could on TV shows," Simmons said. "I was just out there as an assistant, reading the scripts that came in, watching how they change, going on stage, seeing how they redirect it."
The first sample of scripts was read by Greg Coolidge, writer and producer for the movie Ride Along, and Rhett Reese and Paul Wernick, both screenwriters for Deadpool. Each joined the crew of "Wayne" to write for the upcoming ten episodes.
Simmons previously worked with Coolidge, Reese, and Wernick on TV networks like FOX and ABC Television.
"I knew these guys at work from back in the day, and [they were] great guys," Simmons said. "They just took the script and said, 'We want to be involved,' and ran with it. [Coolidge's team] went out to a series of people including Rhett and Paul. They read it and said, 'Can we meet the next day?' We meet the next day, and they started pitching to me."
Simmons pitched the idea to five networks, including Hulu and Amazon. It took about three months to finalize the official scripts and ideas with his team, six months for the studio to handle budgets and scheduling, and about eight months to hire a crew. There were three to four weeks of pre-production before filming and roughly one week to film the pilot.
"Literally from three in the afternoon till 6:45 the next day, we were still filming the scene where he says goodbye to Bill with Delia … then we were filming until the sun came up," MacDonald said. "It was 10 below. So what I'm trying to say is that there was a lot to do in the last day."
Simmons said MacDonald helped him capture his vision of an indie-style film with Western elements of action and drama.   
During the panel, Simmons and MacDonald said their aspirations allowed them to be interactive and opportunistic in the entertainment industry.
"I was very ambitious when I was younger, and I am just as ambitious now," MacDonald said. "I've did a series of seminars, and I was always shooting stuff. I applied to all these film TV stations around the UK, asking for money to make a short film. It went on TV and got nominated for an award. Essentially, at the age of 22, I've directed."
Simmons attended the screening at the Paramount Center to watch the final product with the crowd. Sophomore visual and media arts student Ezekiel Jackson said he appreciated seeing work from a local alumnus.
"I really enjoyed it. I really like these outcast-comedy, dark-comedy type of stuff," Jackson said. "I go to Emerson, but I'm a Boston local, so [I] definitely like to see some local stunt creators going on. That was definitely cool."
Junior visual and media arts student Zach Swasta, who attended the screening, said he thought Simmons was very inspirational to an Emerson student such as himself.
"Just hearing him talk and seeing what you can do after you graduate from the program here, it really showed that your fate is not really to be left working retail right after you graduate," Swasta said. "You really do have a solid shot at making it just by coming here. He makes it sound like—and I authentically believe him—that this is where you are to be successful."
Simmons said he was proud of the final outcome of "Wayne," and he had no regrets because he was focused on every detail of the series.
"I want to put all the romance, all the violence, all the comedy everything I loved about movies in one thing. I feel like we accomplished that," Simmons said. "Everyday, I cared so much. It takes every ounce of you caring. It went really well."