'Bad Axe' is family business
By Ryan Yau, Assistant Living Arts Editor
December 1, 2022
Bad Axe, MI, is a town with a population of 3,000, where everyone is friends on Facebook and within two degrees of separation in Walmart.
"Bad Axe" is filmmaker David Siev's directorial debut, a documentary chronicling his family and their restaurant business in the town of Bad Axe during the COVID lockdown.
"Bad Axe" is not really about Bad Axe, MI. Rather it's a love letter to his family, people molded by the circumstances of living in the eponymous town.
"I always wanted to share my family's story, even before the pandemic," David Siev said in an interview with The Beacon. "In the early days of the pandemic I had a lot of free time on my hands, so I wanted to begin the journey of telling that story."
The story begins with Chun Siev, who as a young boy escaped the Khmer Rouge regime in Cambodia and migrated to the U.S. There he met Rachel, a Mexican-American woman, and opened a donut shop. Eventually, the couple rose to a family and a restaurant: Rachel's.
The eldest daughter, Jaclyn Siev, runs Rachel's today. Her dynamic with her father plays out as the clashing of two heads in a household, caught between the generational passing-of-the-torch of power.
"Even though my mom is such a force of nature, Jaclyn is the matriarch of the family," David Siev said. "It's that weird Asian culture dynamic of the older sibling being a voice for the other generation."
David Siev, the only son and filmmaker, normally resides in New York and therefore feels detached from family and restaurant concerns. Nonetheless, he began shooting the movie intent on taking a fly-on-the-wall approach, but that proved impossible due to the conflict of interest. As a result he is unconventionally integrated in the movie and even has direct interactions of his own.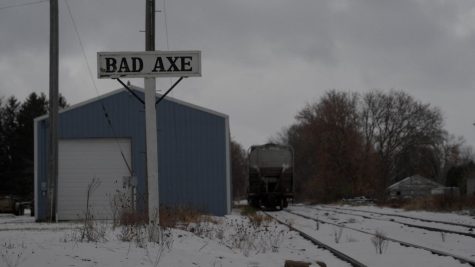 "If you cut every essence of me out of this film, the film lacks intention," David Siev said. "When the intention is sharing your family's story, a director should turn the camera around and begin to ask themselves questions."

The youngest sibling, Raquel Siev, is in her final year of college. She is faced with the dilemma of having ambitions beyond the family business while still wanting to support her family in a trying time.
The Sievs epitomize the American Dream, representing the type of generational scaffolding all immigrant families aim for. It's a dream in which a man can escape a totalitarian regime and start a family in the land of opportunity, and a family can work their way up from a donut shop to their own restaurant.
The Sievs are also the only Cambodian-Mexican-American family in 2.33 square miles, which makes them outsiders. As such, they exist in the unique area of being highly-visible members of the community without being fully integrated.
"Bad Axe" documents the Sievs' family business as they grapple with economic and racial tensions during the pandemic. The town of Bad Axe is a microcosm of rural America, and much of the movie's conflict stems from the town's resistance against social change. 
Against the backdrop of the 2020 election, Rachel's is faced with a conundrum: they want to take a stand against Trumpism, but many of their regulars are Trump supporters. To do so may be too much for the restaurant financially—especially on top of COVID losses.
Rachel's further alienates customers by siding with the Black Lives Matter movement, and even announcing the documentary loses them business. David Siev drops the "Bad Axe" trailer on Kickstarter to raise funds, but receives backlash for choosing to interrogate unfavorable qualities of the town.
"Some members of the community felt like it was portraying Bad Axe in a negative light," he said. "That was never my intention."
The central conflict of the movie is in finding a balance between standing up for justice and fostering business and protecting personal safety.
Some familial dispute revolves around the parents' decision to continue coming in to work, which Jaclyn believes puts them at risk of contracting COVID. Conversely, Jaclyn's decision to participate in protests is protested by the parents, who believe it would be unsafe for her and detrimental for restaurant sales.
It does manifest in danger—in the movie's most dramatic storyline, the Sievs encounter a group of neo-Nazis at a protest, who later harass members of the family.
The family even interrogates the very presence of the camera and the creation of the documentary. In one scene, mother notes that since David Siev lives in New York, he has less stakes in matters of family business, whereas the rest of the family would have to face the backlash head-on in Michigan.
"She's absolutely right," David Siev said. "I get to go back to New York at the end of the day, but my mom's the one who has to greet every customer that walks in the door. She's the one who has to put up with those consequences."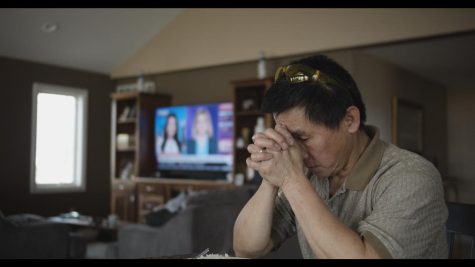 While showcasing the extremes of Trumpism and neo-Nazism within Bad Axe, the movie advocates small-scale efforts to fight polarization through reaching out to those close enough to help. One of Rachel's employees was a former Trump supporter, whom the Sievs helped to distance from hateful rhetoric.
The documentary's purpose is to open minds, and David Siev considers it a success. At the first screening of the movie in Bad Axe, many of those who were initially skeptical showed up. Overwhelmingly, they were swayed.
"Pretty much every single one of those people came up to me or my mom or my sister after the film and said sorry," David Siev said. "Seeing those individuals open up their minds and hearts to my family's story was so important. They stopped looking at us as being the other side and started looking at us as the family that owns Rachel's."
Though much of the conflict of the story is driven by political turmoil, much of the movie encompasses the everyday—joyful times, mundane times, all the bubbling tensions that can arise in a family forced to live together.
"That's all part of what we went through as a country, as Americans," David Siev said. "You're just seeing it through this very specific lens of the Siev family and the people living in this rural town of Bad Axe, Michigan."
The easiest critique of "Bad Axe" is that it's messy. It sprawls and covers every social issue under the sun, no doubt the outcome of condensing over 300 hours of footage into a 101-minute runtime.
But even with so much raw material to refine, David Siev was adamant about not sugarcoating his family and made sure to depict them as rounded characters. As a result, the movie is an accurate—if by nature abridged—encapsulation of a family during lockdown.
Many moments carry no thematic ramifications but add to the texture of the world, such as Raquel Siev's graduation from online college or Chun Siev teaching his son and sons-in-law to shoot guns. Such moments best characterize the Sievs as people, allowing viewers to recognize themselves or their own family in the subjects of the documentary.
"I was following everyone with a camera for no reason other than just, wow, this is an interesting time," he said. "I want these memories to hold onto for better or for worse."
"Bad Axe" is David Siev's passion project born out of his love for his family and propelled by his boredom. But there was a long road ahead for the movie to get released.
It was difficult getting a studio to back him—he was a first-time filmmaker, and the project was inextricably personal, which executives thought would not be profitable. Through a tedious grant essay writing process, he received funding from the Ford Foundation, which snowballed into support from other organizations.
But after getting the movie financed, there was still the question of distribution.
It was imperative for David Siev to sell his passion project. The week of the documentary's South by Southwest premiere, he had $100 in his bank account and all his credit cards maxed. Fortunately, IFC Films made an offer on the movie a day after its premiere. Today, "Bad Axe" is now available to rent or buy on iTunes.
"I went broke doing this film, and I was totally okay with that," he said. "For me, it was about telling our story and having something that can be passed down from generation to generation, something I could share with my own kids one day."
"Bad Axe" serves not only as David Siev's love letter to his family, but as an investment for his family legacy to come. The footage he captured is an indispensable time capsule—one for the whole world to see.
"This is my American Dream, and I don't take any of it for granted," he said. "I'm just so thankful that a film I did for myself and my family seems to be so universal. People are really resonating with it and that's so special."