Being Benincasa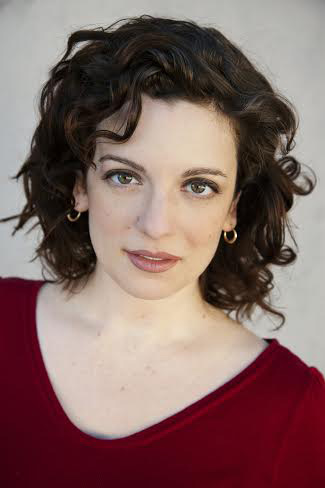 Sara Benincasa enrolled at Emerson in the fall of 1999. In her time at the college she was an honors student and performed a solo performance in the Cabaret entitled "Medusa Takes New Jersey." But during her junior year Benincasa was diagnosed with depression, agoraphobia, and panic disorder. Leaving to take care of herself, she never graduated.
On April 14, Benincasa, now 33, returns to Emerson to speak about her mental illnesses and her career as an established comedian and author.
"Emerson really provided the foundation for what would later become a career in the arts and entertainment industry," said Benincasa, who went by her non-stage name Sara Donnelly in college. "I wasn't expecting to be a comedian. But when I got into comedy in my late 20s, I relied on a lot of the experience I had watching these great young comedians at Emerson to inform what I did."
First a print journalism major, Benincasa switched to writing, literature, and publishing before leaving the college at the end of 2001. Eventually, she graduated from Warren Wilson College with a creative writing degree.
In 2009, Benincasa created a one-woman show about her experiences with agoraphobia and panic attacks. The performance was so successful that Harper Collins signed her to a book deal to chronicle her journey into a memoir entitled Agorafabulous!: Dispatches from My Bedroom. The performance and the memoir tell the same story about Benincasa's mental breakdown in college, her recovery, and how her life got better. But not without a lot of struggling.
"I attempted to live in the world with a mental illness as a high functioning person and I sometimes fell short of that goal," said Benincasa.
John Anderson, interim chair of the department of communication studies at Emerson, remembers Benincasa as an honors student from when he was in charge of the program in the late 90s. He recalls losing touch with her after she dropped out until seeing her book, and discovering the comedic personality she had become, he said.
"I find it paradoxical that someone with panic disorders would go into stand-up comedy," said Anderson. "It almost seems like the most stressful thing you could do. But she found that she thrived."
Benincasa launched her own YouTube channel in 2006, which features content on everything from vlogs where she impersonates Michele Bachmann to a series of interviews entitled "Gettin' Wet with Sara Benincasa" in which she chats with comedians such as Margaret Cho and Donald Glover in a bathtub.
On Monday, Benincasa returns to Emerson for the first time since leaving to perform her one-woman show Agorafabulous. Benincasa said she believes it is because of the informative nature of her show that she has landed many speaking roles at universities across the country. Anderson himself said he was inspired to reconnect with Benincasa after reading her book and is eager for her to return to the campus.
"I'm excited for her to perform because I think the issues of panic attacks and anxiety attacks is something that more and more students are dealing with," he said. "And she's able to talk about her personal experience in a humorous way that actually raises awareness about the issue that is both hopeful and encouraging."
The memoir features an interesting mix of self-deprecating humor and profound stories from her childhood. Benincasa humorously recalls her status as the invisible girl to a high school football player she had a major crush on. To her, he always seemed perfect. But after losing touch, she later learned that he had killed himself.
She referred to her stories as a unique concoction of genres.
"I can make them interesting and slightly funny without mocking the seriousness of the topic."
Benincasa most recently spoke at Marquette University in Wisconsin, and according to her, she doesn't consider her performances therapy for her soul. Rather she says that when people come up to her after the show to share their own personal struggles, it means a lot to her.
"That is incredibly affirming and rewarding because I get to look into the eyes of someone who is also struggling and tell them that it gets easier and it also gets harder," said Benincasa "I just want to provide whatever answers and help I can."
Now Benincasa is dabbling in the world of young adult fiction with her novel Great, which hit bookshelves this past Tuesday, April 8th. The story is a modern retelling of The Great Gatsby but with high school girls as the chief protagonists and antagonists.
This is all part of Benincasa's goal to broaden her literary horizons, although she has another memoir in the pipeline due to come out in 2016. Still, Benincasa says she wears many hats as an artist and even though each is wildly different, she's okay with that.
"What I do with stand-up is different than what I do with writing which is different than what I do with speaking at colleges and conferences about mental health advocacy," said Benincasa. "So at some point it all kind of smushes together and becomes one, but I'm not sure where exactly. Maybe it'll happen at Emerson."