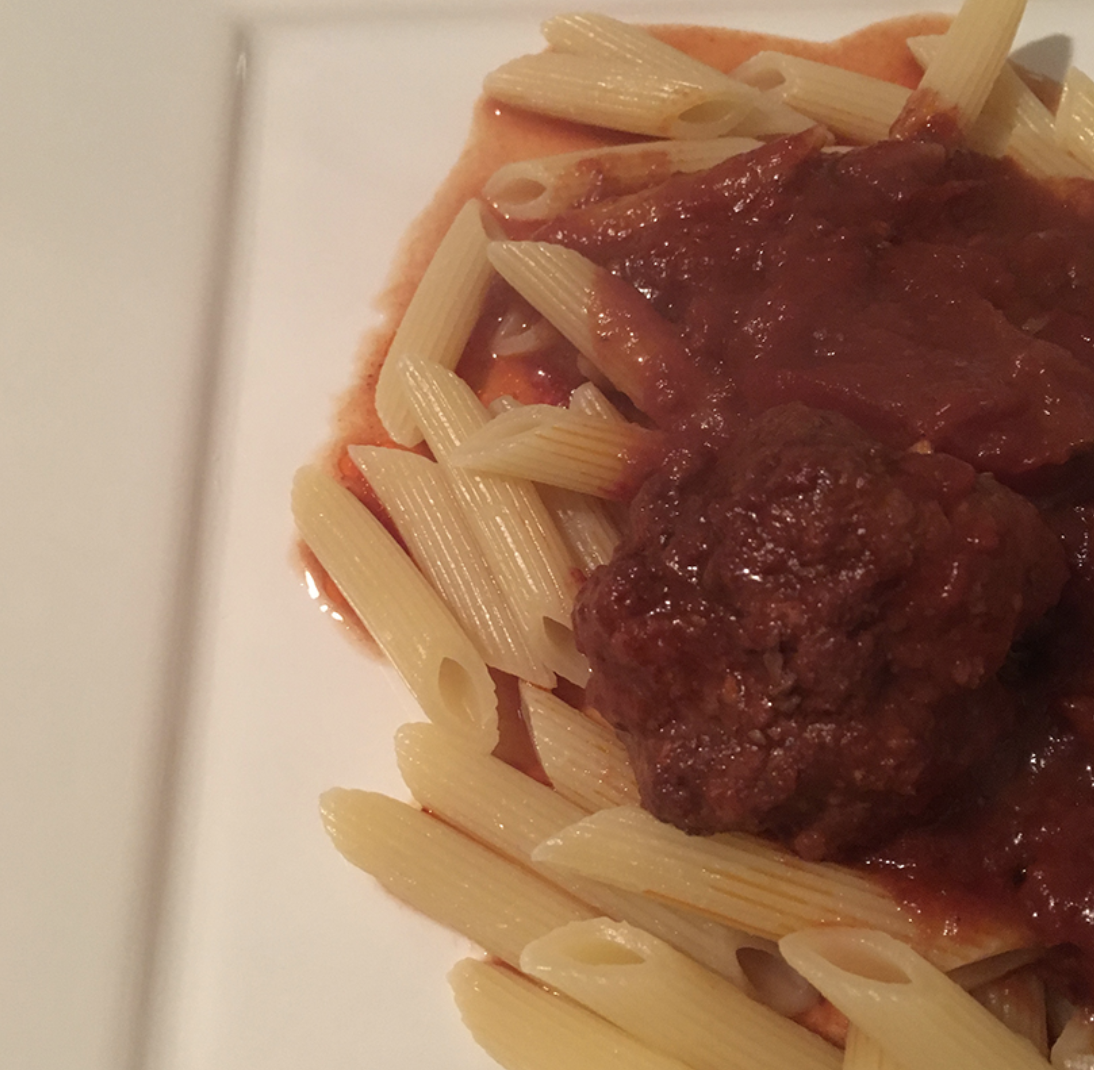 When I think of turkey, stuffing, and cranberry sauce, I think of all the years my family hosted Thanksgiving dinner at our house. If I said those foods to you, you would probably think of your own Thanksgiving memories. But why? Maybe it's because the holiday is right around the corner—or maybe it's because of your Novembers past.
Nothing quite triggers a nostalgic memory like a scent or a taste from the old days. But food memories don't always come from big holiday meals—they can be as simple as your grandmother's favorite candy or a traditional family meal.
When I was younger, my grandmother always gave me and my sister Reese's Bites, the hotter, smarter, and funnier younger cousin of Reese's Pieces—they were bigger and didn't contain a hard candy coating. They were discontinued in 2008, but I can pick that taste out anywhere.
I was recently given some Trader Joe's mini peanut butter cups. The first bite of the nearly identical treat took me right back to my grandmother sneaking us into her kitchen to show us the bag she stashed under the microwave.
When I'm really missing my mom, I'll make a two-hour pasta sauce and meatballs meal. It was a staple in her family. Whenever I make it, I'm instantly transported to June nights before dusk, all four of us sitting around my kitchen table.
But recreating nostalgic foods doesn't have to be an all-day ordeal. It can be a simple dinner, like what my mom would make quickly on a weeknight when I lived at home.
A few months ago, my sister texted me a picture of a chicken recipe with a mustard and white wine sauce. The recipe was typed into a homemade cookbook with "Karla," my mom's name in parenthesis in the top right corner.
My sister captioned the photo: "Found this recipe, you should make it, it was easy." I thought to myself, "It would be easy to make." No wonder I have so many memories of my mom cooking it. I had forgotten this simple yet tasty dish was a staple in my household growing up, and I remembered shoveling it down before Monday ballet or after Thursday basketball practice.
I made it on a busy Monday night after a full day. It was easy, only six ingredients, and it didn't take very long. Cooking it all and serving it with a glass of wine made me feel like my mother in a very humbling way.
It's so easy to spark memories from these foods. You might even feel it just looking at the recipe. Use this to your advantage.
And when some college students aren't able to go home for Thanksgiving or other holidays, cooking can provide some comfort. You can feel a little less far away by making yourself and your friends a dinner that really means something to you or reminds you of home.
Tomorrow I'll be making black bean burgers. It's a recipe I didn't learn from my parents, but one I found and adapted on my own. I made it for the first time just a few months ago, and it has its own memories attached. When I eat it now, I'm brought back to the first week in my new apartment sitting around a foreign table in an unfamiliar kitchen, eating and catching up with my roommate.
I encourage you to try recipes with friends to create new and lasting food memories. Maybe you'll try your hand at a tofurkey Thanksgiving dinner this year or find a killer mashed potato recipe that you make for years to come. In 10 years, you'll look fondly on those old memories each time you make the recipe.