Boston enters COVID 'red zone,' but Emerson keeps cases low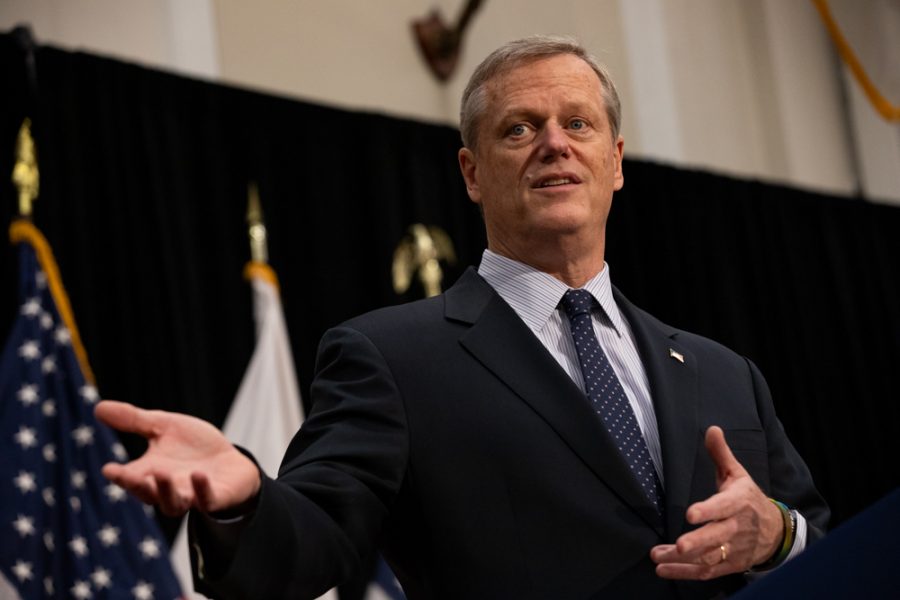 By Andrew Brinker, News Editor
October 1, 2020
As COVID-19 cases in Massachusetts tick up again, most Boston-area universities, including Emerson, have managed to keep infection rates low.
Boston reentered the high risk categorization for the virus Wednesday, after months of relatively low caseloads and loosening safety restrictions. This week, the city hoped to enter step two of phase three in the state's reopening plan—a privilege reserved for communities who have transitioned to low risk. Instead, Boston will remain in step one as case numbers hit highs last seen in June, Boston Mayor Martin J. Walsh announced in a press conference Wednesday. 
The Department of Health reported 510 new cases and 32 deaths Wednesday, marking the third time the state has registered more than 500 new cases since Sept. 26. Massachusetts' positivity rate, which multiple experts consider a more telling metric than case numbers, sat at 3.5 percent last week. It hit a low of .8 percent in August. 
The increased caseload has pushed Massachusetts into the red zone, meaning the state registered at least eight cases per 100,000 residents in the past 14 days. Only 23 towns or cities out of 351 in the state are currently in the "red zone."
The shift to the red zone is just one month removed from local college reopenings that infectious disease experts warned could accelerate the trajectory of the virus in Massachusetts. Now, at least one expert said the uptick is correlated with the return of students. 
We stand for community, fact-based journalism. What do you stand for?
Some things in life are essential; they touch us every single day. Good journalism is one of those things. It keeps us in the know as we hurry through our busy lives.
"I think they're directly connected," Dr. Michael Siegel, a professor of community health sciences at Boston University said. "Obviously part of the reason we're seeing cases go up is because we brought back tens of thousands of college students to the city."
Emerson's positivity rate sits at .09 percent, a relatively low number but one of the highest among Boston-area schools. 
"We've always tried to be very clear that we anticipated there will be positive cases," Vice President and Dean of Campus Life Jim Hoppe said in a Zoom interview. "At the same time, we're always concerned that anyone tests positive."
The only school at a notably higher mark is Boston College, who reported a positivity rate of .42 percent Tuesday following an outbreak that led to at least 170 cases among the school's undergraduates. 
The increase in cases, specifically in the Boston area, Siegel said, is cause for concern. But Emerson administrators, citing new loosened restrictions for restaurants, businesses, and gatherings, appear confident in moving forward with hybrid instruction.
"We're always monitoring [cases], but at the same time the state is moving to the next level," Hoppe said. "The governor has authorized the next phase. So it's a combination of a variety of different factors and how they interplay with each other."
Now Siegel said he worries for communities across the country if schools are forced to send students home, potentially furthering the spread of the virus. The choice to reopen in the first place was a mistake, he said.
"Given the level of infection that we were seeing at the end of August, and looking as well at the predictions that there could be a surge in cases this fall, I do believe that it was a mistake to reopen. Because really, it puts the neighboring communities at risk."
Andrew Brinker, News Editor
Andrew Brinker currently serves as The Beacon's News Editor, directing news coverage and reporting extensively on the college, the city of Boston, and their communities. Originally from Pennsylvania, Andrew...