Bruins on Boylston: Bruins must sever ties with new signing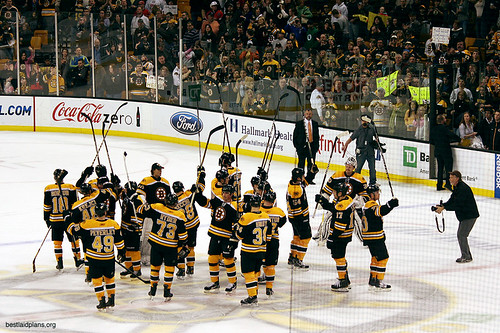 By Leo Kagan, Assistant Sports Editor
November 6, 2022
20 year–old Mitchell Miller inked his NHL entry-level contract on Friday, becoming a Boston Bruin for the next three years. 
For most young players, this would be a joyous and prideful moment, the fulfillment of a lifelong journey towards the highest level of hockey. But for Miller and the Bruins, the contract is a moment of shame—a stain on the franchise's reputation. Miller, initially drafted by the Arizona Coyotes in the fourth round of the NHL Entry Draft in 2020, has not been a member of any NHL franchise for the last two years because of his past actions. In his youth, Miller bullied and abused developmentally-disabled Black classmate Isaiah Meyer-Crothers, using racial slurs and violence repeatedly over the course of several years. Beyond the verbal assault, Miller forced Meyer-Crothers to lick a push-pop that had been wiped inside a bathroom urinal, requiring his victim to test for hepatitis, HIV, and other STDs in 2016. 
Miller's actions were the reason the Coyotes severed ties with the defenseman almost immediately after drafting him—and why it's reprehensible that the Bruins signed him. 
The Bruins argue Miller has shown remorse in the form of an apology to his victim, that his actions were those of a misguided child, and that he deserves a second chance at life in the hockey world. But these are just arguments, and frankly, not very good ones. 
According to Isaiah Meyer-Crothers' mother, Miller's apology came just over a week before Boston signed the defenseman—in other words, it was a prerequisite for playing, not a sincere admission of remorse. 
His actions, which were portrayed by the Bruins organization as a one-time mistake, were anything but. They were repeated and intentional: Miller abused his power over an innocent classmate for years as a sick joke. 
Whether he deserves a second chance is up for debate, but I'd argue he doesn't. Miller's life wouldn't be over if he was banned from the NHL, which league Commissioner Gary Bettman said could be the case, possibly forever. Hockey isn't the only career path for this young man, and the ability to play in a professional sports league isn't a right, it's a privilege. 
The Bruins have long been known as one of the league's most honorable organizations, with a reputable team culture built by franchise legends Zdeno Chara and Patrice Bergeron and a slew of other well-respected players. When Chara was captain, he mandated all rookie players be referred to as "first-years", dedicated to rooting out hazing and constructing a professional culture in Boston. 
The Bruins are supposed to be the model of good ethics in the NHL, but this decision calls the franchise's character into question. 
I've been a Bruins fan practically my whole life, and I've often shaken my head as other NHL franchises made poor decisions with questionable players, like the Coyotes drafting Miller, the Montreal Canadiens drafting Logan Mailloux, who sent sexually explicit photos of a woman to teammates without her consent, or the Edmonton Oilers signing forward Evander Kane after he tried to play in the NHL with a fake vaccination card in 2021. 
But as I've watched other franchises make boneheaded, desperate decisions for the sake of organizational depth or a talent boost, I've taken solace in the fact that the Bruins would never do something like this. How could an organization with such admirable players invite someone who'd taken such deplorable actions to join their franchise?
Clearly, I was naïve. I should have known better—the Bruins organization is no better than any other NHL franchise, or any other professional sports organization, for that matter. 
It's comforting to know that Bettman said Miller won't be joining the NHL any time soon, and the Bruins team leadership has said they don't support the organization's decision to sign Miller, but it's not enough. The Bruins should terminate their contract with Miller immediately. They should uphold the values they espouse and be the symbol for positive change they claim to be. 
The Bruins have made a huge mistake. They need to own up to it.