Candidates to run unopposed in SGA special election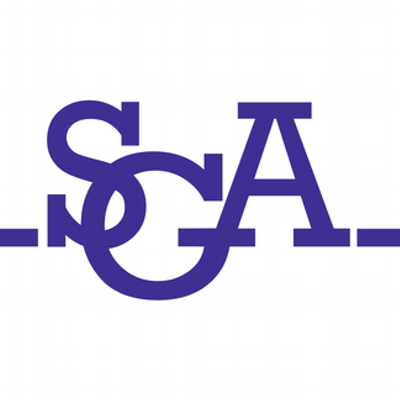 By Dylan Rossiter, Operations Managing Editor
September 28, 2017
The Student Government Association set a special election for Oct. 11 to fill six empty seats within the organization.
"We had a great number of vacant positions due to some positions not being filled in the spring elections, as well as a couple resignations over the summer," Chief Justice Ally MacLean said. "We felt that it warranted the calling of a special election to fill those vacant positions that we believe are pretty important."
With the special election, SGA is looking to fill the offices of Class of 2018 President; Class of 2019 Treasurer; Class of 2019 Senator; Class of 2020 Vice President; Marketing and Communications Senator; and Writing, Literature and Publishing Senator.
Students looking to get their names on ballots were required to submit a signed statement of intent to run for office, along with a petition of at least 50 signatures by Sept. 22. Candidates who failed to file in time can still get elected through a write-in campaign. However, write-in candidates who win will still have to turn in a signed statement and petition.
All officials must have at least a 2.7 GPA to participate in SGA, the benchmark for all campus organizations.
We choose information accessibility
News and the truth are under constant attack in our current moment, just when they are needed the most. The Beacon's quality, fact-based accounting of historic events has never mattered more, and our editorial independence is of paramount importance. We believe journalism is a public good that should be available to all regardless of one's ability to pay for it. But we can not continue to do this without you. Every little bit, whether big or small, helps fund our vital work — now and in the future.
The election will take place online at vote.emerson.edu, with polls opening at midnight on Oct. 11 and closing 24 hours later, on Oct. 12.
As of Wednesday evening, just two candidates secured their names on the ballot—Gregory Massimino-Garcia for Class of 2018 President and Matthew Enriquez Manrique for Class of 2020 Vice President.
Student government positions within the Class of 2021 will be filled in the winter elections.
Students looking to fill roles within the freshmen class or otherwise get involved with SGA are encouraged to attend the SGA weekly joint session meetings to get a better feel for the organization. Meetings are held Tuesdays from 2 p.m. to 4 p.m. in the Multipurpose Room inside the Max Mutchnick Campus Center and are open to the Emerson community.
"I love SGA. I think it's a really great family, as any student organization is on campus. It's not like high school student government, where you can plan the prom, and that's pretty much it," MacLean said. "We do have the ability to make like actual change to this campus, and that's something that I really love."
Dylan Rossiter, Operations Managing Editor
Dylan oversees revenue, strategy, growth, and newsroom operations at The Beacon. He has helped in the paper's transition from a weekly print publication, to a multi-platform daily news source. He first...