Casting company created by two alumnae

Hailey Giles and Stefanie Seifer met through mutual friends at a Super Bowl party and began talking—more than a decade after both graduated from Emerson. There, they discovered a mutual interest in casting, and decided to join forces to start Spark Casting, a company that is "committed to diverse and inclusive casting, while telling authentic stories through all project mediums," according to their website. 
Giles '03, a music entertainment business major, and Seifer '02, a theatre arts major with a secondary emphasis in business, founded Spark Casting in February 2020. The company is based in Los Angeles, New York, and Seattle. 
The company does both actor and non-actor casting, which they refer to as "real people" casting. Giles said casting for either area requires a unique skill set depending on the demands of the project. 
"Sometimes with real people casting, you are actually trying to produce a story and you have to find that story, and so it's more than just looking at a headshot or looking at a reel or paying attention to an audition," Giles said in an interview with The Beacon. "You actually have to find the people and produce that story and make it happen." 
Having multiple locations is beneficial to the company because of the amount of nationwide casting they do. Giles said she and Seifer based offices around where they lived. 
"I just moved to Seattle, so we have an office set up here, and then since I lived in New York for 13 years, we have office space there too when need be," Giles said.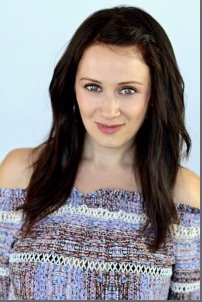 Seifer said collaboration has been critical for the duo in their experience working together. 
"We're both casting directors and casting producers, so we basically have the same role in the company," Giles said. "We're a partnership 50-50, we own the company together, and we both consider ourselves casting directors and producers." 
Both Giles and Seifer appreciate having the same taste when making casting decisions. 
"Hailey and I take exactly what the clients want, but then we go in all these different directions, and then at the end of the day, we present them with so many different options, and they usually kind of go with what they didn't ask for but what they were trying to go for," Seifer said. 
Giles was involved in a variety of activities at Emerson, including working on films, hosting a radio show, and acting. It was at Emerson that she began her production experience, and she has now been working behind the camera for more than 20 years. 
"That's one of the things I love so much about Emerson, is that I had the opportunity to explore one thing in terms of my education and then do all these other things that I found interesting and I was able to explore all of it," Giles said. 
Seifer said she started her casting career during the 2007 writer's strike, after spending years working as an actor. 
Both Giles and Seifer said their acting experience helps them in casting. 
"One thing that's really interesting with us, because we did come from actor backgrounds, we look at everyone," Seifer said. "We really try to give everybody a chance. Not just people with the best agents." 
Giles and Seifer are always rooting for the real person or actor, because they understand the difficulties that come with being an actor, especially during a pandemic. Giles emphasized that actors should know that casting directors are on their side. 
"We want you to shine," Giles said. "We will do whatever it takes to make sure that you are in a good place so that you can do the best job possible." 
"We get gratification out of making people's dreams come true," Seifer said, echoing her colleague. 
As Spark Casting is run remotely, Giles and Seifer have been able to see the benefits of casting online, both in terms of giving opportunities to more actors and budgeting. 
"That's the great thing with being remote now, with everything being self-tapes, is that I can see more people," Seifer said. "I can give people a chance that I haven't been able to give before."
Having more opportunities to present themselves through self-tapes or via Zoom, Giles considers online casting options one of the best things that came out of the pandemic for actors.  
Giles said she believes the decision to cast remotely or in person in the future will always depend on time and money. 
"Now that we've proven we can do this without doing it in person, a lot of producers are going to opt for that in the future even when it is safe to return to in-person casting," Giles said. 
In their recent projects, Giles and Seifer have appreciated seeking out real people's stories. Both Giles and Seifer want to introduce clients to an array of diverse actors they may not have seen before. 
"While Stefanie and I know we have people we can rely on and we know their people are great and we can bring them in, what's great about what we do is that we are always going to give the producers and directors that they have never seen," Giles said. 
Seifer said working with Giles has made her better at her job. 
"For me at the end of the day, I'm so grateful to work with Hailey," she said. 
Giles said having both gone to Emerson built up a layer of trust between her and Seifer. 
"There's an added layer of trust that was already there for Stefanie and me because we both went to Emerson," Giles said. "Even though we didn't know each other at Emerson, we now have a business together that really stems from our experiences at Emerson. It's a community. It's a mafia."