College receives its largest donation
Hang on for a minute...we're trying to find some more stories you might like.
The college received the largest single donation in its 138-year history—$4 million.
In an email to the community on April 18, President M. Lee Pelton said the donation from an anonymous benefactor will establish an Opportunity Scholarship Fund for students from low-income backgrounds to attend Emerson. The donor also contributed $1 million in 2016 to establish a College Completion Fund for Boston-area students with financial needs—bringing the benefactor's total contribution to $5 million.
Associate Vice President of Communications Sofiya Cabalquinto Guttman said in an interview the college does not know how the scholarship money will be divided, but that it will go to multiple current or incoming students.
"With this unprecedented gift, we strengthen our commitment to making an Emerson education accessible, to enriching the experience of all our students by promoting socio-economic and cultural diversity on campus, and to diversifying our creative force," Pelton wrote in the email.
Advertisement
Guttman said the donor wants the scholarship to go to students with the highest financial need.
"They really believe in Emerson's mission," Guttman said. "They wanted to make sure an Emerson education is accessible to the best and brightest students around the country regardless of their socioeconomic background."
This is a developing story. Check back for updates.
Stephanie Purifoy contributed to this article.
About the Writer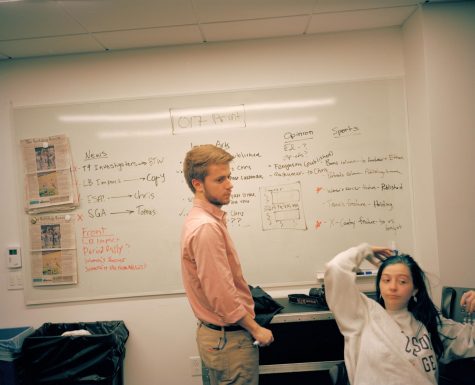 Chris Van Buskirk, Editor-in-Chief
Chris Van Buskirk is originally from Buenos Aires, Argentina, but was raised in Dallas, Texas. Currently, he serves as the Editor-in-Chief directing the...