Diversity in Departments: WLP creates culture-focused courses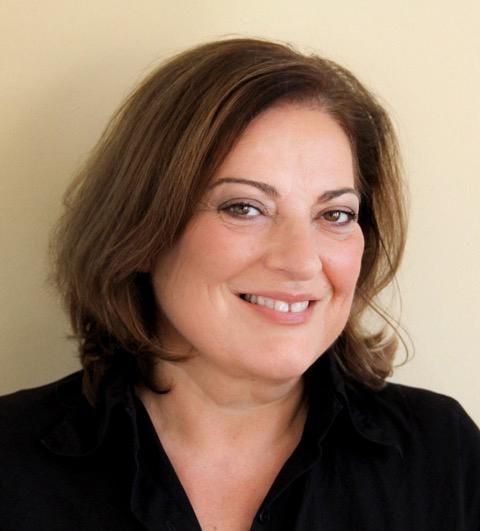 Emerson is working toward creating a more inclusive environment, and each department has set goals to improve their curricula. Each week, the Beacon will feature the plans for an academic department.
The writing, literature, and publishing department continues to advance cultural competency efforts as a result of the Faculty Assembly's ad hoc Cultural Competency Task Force. According to Maria Koundoura, the department chair, the movement to make the curriculum more diverse has been in the process for a while.
"We've been working on inclusive excellence," she said. "We have a committed faculty participating, consistently having this conversation for many years."
Koundoura said the department worked with the Institute of Liberal Arts and Interdisciplinary Studies last year to create an African American and Africana studies minor, which is now available to students. She said this year the department is working on forming a Latina/Latino/Latin American studies minor. These courses will allow students to have a concentration within the writing, literature, and publishing major relating to these areas of study.
The creation of culture-focused 200-level courses allows students who are not writing, literature, and publishing majors to take classes within these concentrations to fulfill the Literary, U.S. Diversity, and Global Diversity perspective requirements.
"We are working for the college as a whole," Koundoura said. "These courses fulfill requirements but are diverse, to benefit everyone."
Consideration of cultural competency goes into the department hiring and tenure tracts, according to Koundoura.
"All [faculty members] were hired with inclusive and academic excellence," she said. "That's what we're looking for in all of our searches."
The department hosts a distinguished reading series, inviting outside writers to the college. Open to the public, it offers a voice for important diverse writers, according to Koundoura. She said events featuring esteemed writers of color—such as Roxane Gay and Claudia Rankine—have succeeded among students.
Koundoura said the department has monthly meetings with students to "take the pulse" of students' opinions and to discuss any issues.
Jabari Asim is an associate professor of writing, literature, and publishing and co-chair of the Faculty Assembly task force. He said that despite the strides the college has made, it has barely scratched the surface of major issues of difference. Communication between students and faculty is necessary to continue to move toward improvement, according to Asim.
"It's important to continue to learn as a faculty member," he said. "Students should continue to talk to us about it. It's really valuable when they express things. We want to listen to them articulate their concerns, it eliminates all of the guesswork."
Kira Venturini, a freshman writing, literature, and publishing major, said that the department can continue to grow by incorporating classes taught in more than just English, French, Spanish, and American Sign Language.
"We would be able to have language literature classes to incorporate cultural differences," Venturini said.
Sahil Patel, freshman writing, literature, and publishing major, said he thinks the improvements the department has made within liberal arts classes will benefit students and the community at large.
"In the more general courses, offering a more diverse expanse of authors rather than just focusing on what considered classic literature in the western world could give students a broader perspective of the world," Patel said.
Koundoura said the department's current progress is positive but she'd like to see more. Going forward, she said, she plans to have weekly office hours for students to have a "direct line" to share their thoughts on the topic.
"Diversity is always part of the conversation, it's part of the fabric of daily life for us," she said. "The hope is to have constant conversations; making it richer and more fulfilling. That's why it's constant daily work—because it matters."