Communication Sciences professor receives teaching award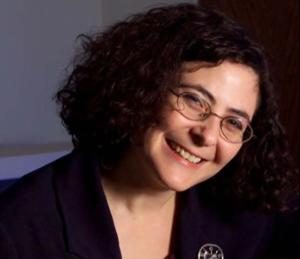 The college honored Communication Sciences and Disorders professor Joanne Lasker with its Alumni Award for Teaching Innovation at last week's ERA Awards.
With Friday's honor, the speech pathologist was elevated alongside colleagues Maria Agui Carter and Amelia Broome, the 2020 and 2021 recipients of the award, respectively, as Emerson's latest distinguished professor in her field.
Lasker graduated from Wesleyan University in 1984, and went on to secure postgraduate degrees from Wesleyan University and the University of Nebraska at Lincoln. Afterward, she served as a professor of speech pathology at Western Michigan University, and later, at Florida State University. Impressed with the strength of the CSD program at Emerson, Lasker decided to relocate to Boston in 2012. 
"I have benefited greatly from smart, caring colleagues in the department of CSD," she said. "[There are] people who have ideas to run by others, to share the joys and the sorrows of teaching, and people who are committed to creating and supporting speech language pathologists."
Lasker was the founding director of the graduate program Speech@Emerson—an online master's program—and served as on-campus graduate program director for several years. She then moved on to serve as the CSD department chair from 2018 to 2020.
"She's very deserving of the award. She's a very dedicated professor," said School of Communications Dean Raul Reis. "She's an expert in her field of communication disorders. She is really always looking for different innovative ways to teach her classes."
Reis serves on the Dean's Council—a sextet made up of the college's four deans, the provost, and the assistant provost—that nominated Lasker for the award. He stressed the important role Lasker plays within the master's program, saying her "embrace of technology" within her field made her an asset in the classroom.
"The Speech@Emerson program is a very innovative master's program that we have here in the college, where almost all of the teaching is done remotely," he said. "Joanne Lasker was really instrumental in bringing that program to life. She was quick to understand the importance of having that program and to make that program work."
Lauren Nehilla, a hybrid clinical instructor in the CSD department, echoed Reis' sentiments. Her experience with Lasker has been "wide-ranging," Nehilla said.
"I am privileged to have worked under her when she was chair and founding graduate program director of Speech@Emerson," Nehilla said. "I consider her a close colleague and a mentor and a friend in the field and in the department."
According to Nehilla, the award is a "recognition of excellence in teaching and a recognition of an educator who goes above and beyond to really push forward."
"I can think of no better recipient, no more deserving recipient, than Joanne," Nehilla said.