Em Mag editor-in-chief photographs Fall Collection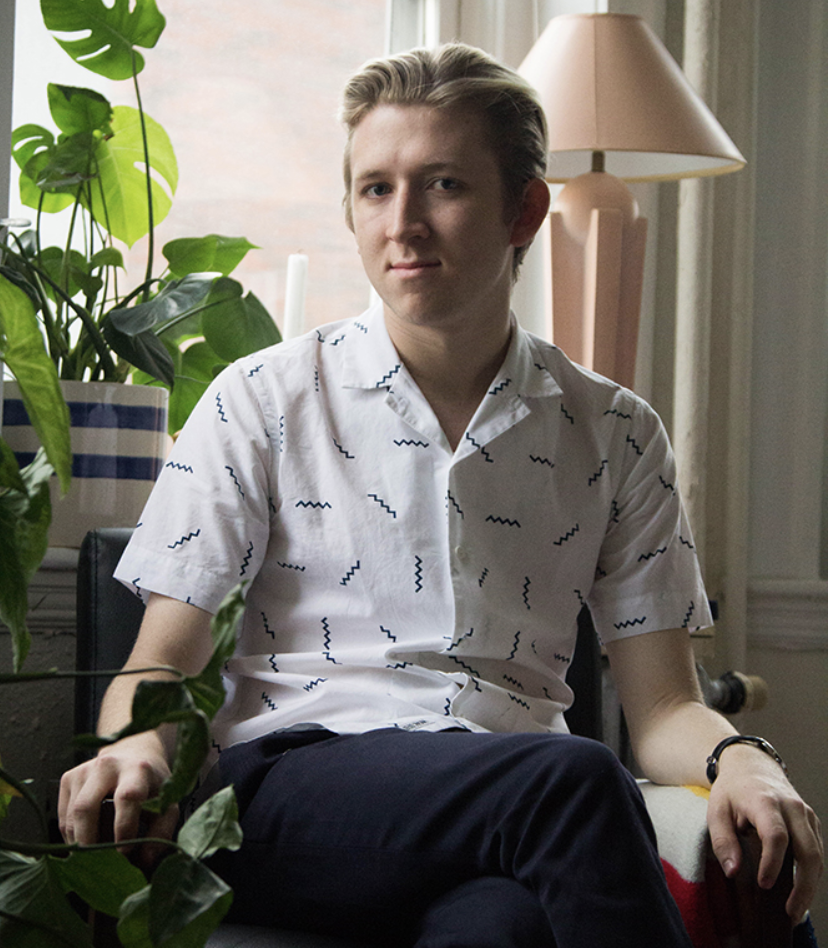 Amid the commotion at a star-studded Hamptons wedding in July, senior Adam Ward focused his camera and tried to capture every moment. Little did he know, his photos would soon be featured by one of the best known fashion publications in the world.
"The funniest thing is that the entire time people were telling me, 'Oh, Vogue is covering the wedding, Vogue is covering the wedding,'" Ward said. "But I didn't even imagine those could be my pictures."
Ward applied to over 30 internships last summer and received two interviews; one with Out Magazine and another with fashion designer Jonathan Simkhai, the winner of the 2015 CFDA/Vogue Fashion Fund. Ward was hired as a digital and public relations intern for Simkhai's clothing line, and after a few weeks, Ward found himself shooting his wedding to fashion publicist TJ Allers.
Ward's internship also included photographing the company's fall collection for social media and designing its brand decks, small magazines that are presented to new clients to give them an idea of the brand's style. Ward said the highlight of his internship was working at the September New York Fashion Week where Simkhai presented his Spring-Summer 2018 Ready-To-Wear collection.
"Fashion Week was hectic, but it was also the most rewarding, tiring, awful, and amazing three days," Ward said.
While he was able to shoot backstage during the event, his main task was to take styling images, the photos stylists use as reference prior to the show to know which pieces belong on which model.
"I literally had to take the picture, take the SD card, run to the printer, print it off, cut it out, glue it, and then be back by the time the next model was on," Ward said. "I cried when the models walked out and when it was over, we all did."
Before he was shooting for high profile companies and events, Ward pursued his passion through working on em Magazine, where he started as a staff photographer his freshman year. He now serves as editor-in-chief of the magazine.
Carina Allen '17, former em Magazine editor-in-chief, said Ward worked well with the staff.
"He always put 110 percent in, and even when he was studying abroad at [Kasteel Well], he was still creating content and sending it over," Allen said.
When she was about to leave Emerson, Allen knew Ward was capable of taking on such a large role because she had seen him climb the ladder of the magazine successfully.
"I felt like I had worked closely enough with him that it just sort of made sense for him to step in where I was leaving off," Allen said.
Ward said he enjoys shooting editorials, images that illustrate a story and have a certain visual theme to them, and often submits his work to magazines that he follows on Instagram such as Polyester Zine , OkOkay, and Local Wolves. He boasts a following of more than 30,000 people on Instagram.
Recently, Ward shot an editorial where he went to Home Depot and picked up things he thought could work as items of clothing. He had a model wear dryer vents as sleeves, a pool tube as a choker, and a garden hose that doubled as a belt.
"If you're creating something that you would see in a magazine or writing a show that you would see on TV, you're doing it wrong," Ward said. "You have to think about what you can do to have a new perspective and take your work to the next level."
Mackenzie Brown, Ward's longtime friend and the first model with whom he ever shot, said she always has a great experience working with him. The pair met in seventh grade and worked together on a project last spring when they were both in their hometown of Virginia Beach.
"Adam really is my best friend, but I think that everyone who shoots with him has the same feeling of just hanging out with a close friend," Brown said. "There's no pressure, and it's fun. He's one of my favorite people ever and I've been able to see him grow firsthand."
Ward said his experience with interning for Simkhai, working on em Magazine,and his multiple side projects helped him realize his desire to work within the fashion industry, and he is planning to move to New York City in pursuit of his career once he graduates this spring.
"My time here was quick and a blur, but I loved Boston and it will always be one of my homes," Ward said. "In New York, I'll probably apply to around 40 places again, maybe get one interview, and see where that takes me. I'm excited and nervous, but am feeling good about it all."