Emerson alumnus wins Virginia House seat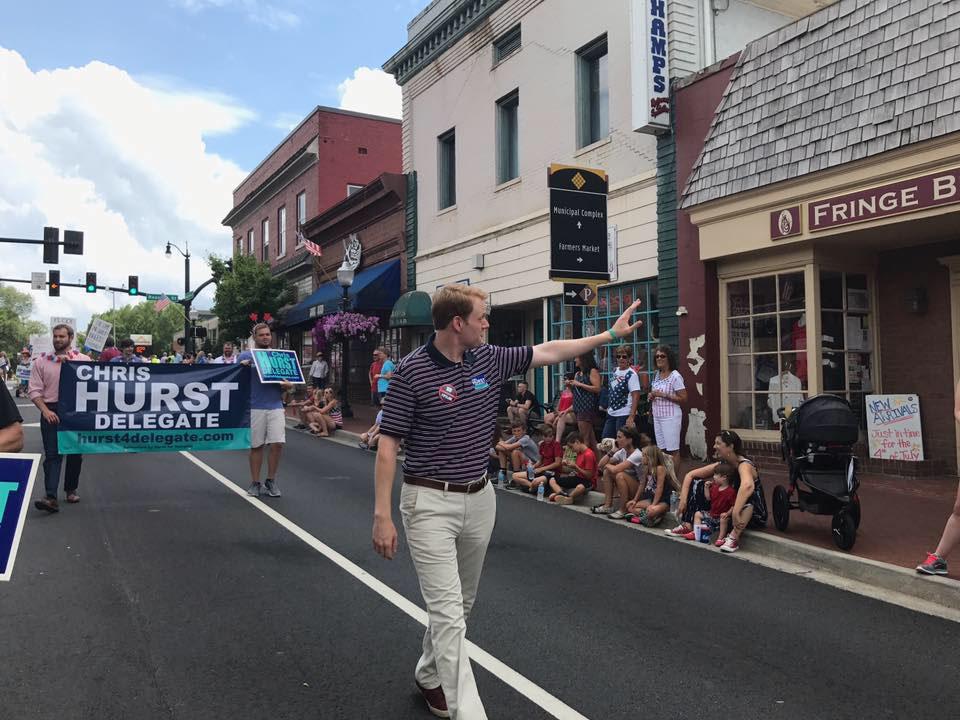 By Chris Van Buskirk
November 8, 2017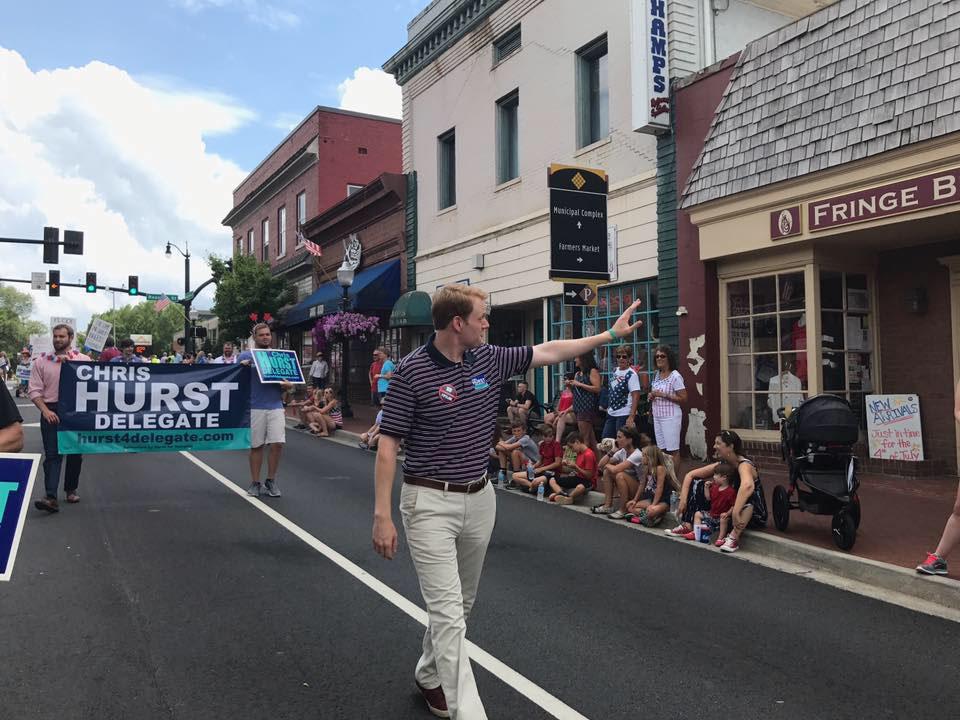 Emerson alumnus and Democrat Chris Hurst won Virginia's 12th House District delegate position on Tuesday, beating incumbent Republican Joseph Yost, who has held the position since 2011.
Hurst won 54% of the vote and little over 2,000 more votes than his opponent, according to Virginia Public Access Project. His win came alongside Democrat Lt. Gov Ralph Northam's victory in a highly publicized gubernatorial election.
Hurst said his platform is built on expanding Medicaid, reducing the cost of higher education, and fixing Virginia's health care system, particularly for rural places where access to a psychologist or psychiatrist can be difficult.
"We need to look at ways of reducing the overall cost of higher education for families and students," Hurst said. "You know, I graduated from Emerson in 2009. I'm still paying off my student loans."
Hurst said his campaign raised more than 1 million dollars, making him the top-raising house delegate candidate in the Commonwealth. His campaign was supported by a grassroots anti-gun movement.
We choose information accessibility
News and the truth are under constant attack in our current moment, just when they are needed the most. The Beacon's quality, fact-based accounting of historic events has never mattered more, and our editorial independence is of paramount importance. We believe journalism is a public good that should be available to all regardless of one's ability to pay for it. But we can not continue to do this without you. Every little bit, whether big or small, helps fund our vital work — now and in the future.
Hurst said a lot of people reached out to say they voted for Yost in the past, but intended to vote for him this time around because they believe he can fight for what they want.
"I think people have really been connecting with our race at the local level because they have not seen too much change occur," Hurst said.
This is the first time Hurst has run for political office. Before deciding to switch to politics, Hurst was a broadcast journalist in Washington state and a news anchor at WDBJ in Virginia.
In a previous interview with the Beacon, Hurst said he made the switch from reporting to politics because reporting on events similar to the death of his journalist girlfriend, Alison Parker, who was shot and killed on live television in 2015, was difficult.
Hurst graduated Emerson with a Bachelors of Science degree in journalism. He believes his journalistic skills transfer over to the political realm very well, as reporters learn to make connections with people.
Associate Journalism Professor Marsha Della Giustina taught Hurst during his time at Emerson and describes him as a person who connects with people and cares about them.
"He cares about making a difference, and he cares about making changes in this world, and especially [in] this country, that will make life better for Americans," Giustina said.
During Hurst's time at Emerson, he was involved with Emerson Independent Video, WEBN, and the Radio Television Digital News Association. Giustina said Hurst was a driven person who wanted to cover stories that affected people.
"He was more interested in [his reporting] than being on TV," Giustina said.
Hurst said the first thing he would do if he won was hug his parents.
Chris Van Buskirk,
Chris Van Buskirk is originally from Buenos Aires, Argentina, but was raised in Dallas, Texas. He served as Editor-in-Chief of The Beacon from July 2019 to July 2020.

Email: [email protected]
Tweets...