Emerson declares planned deficit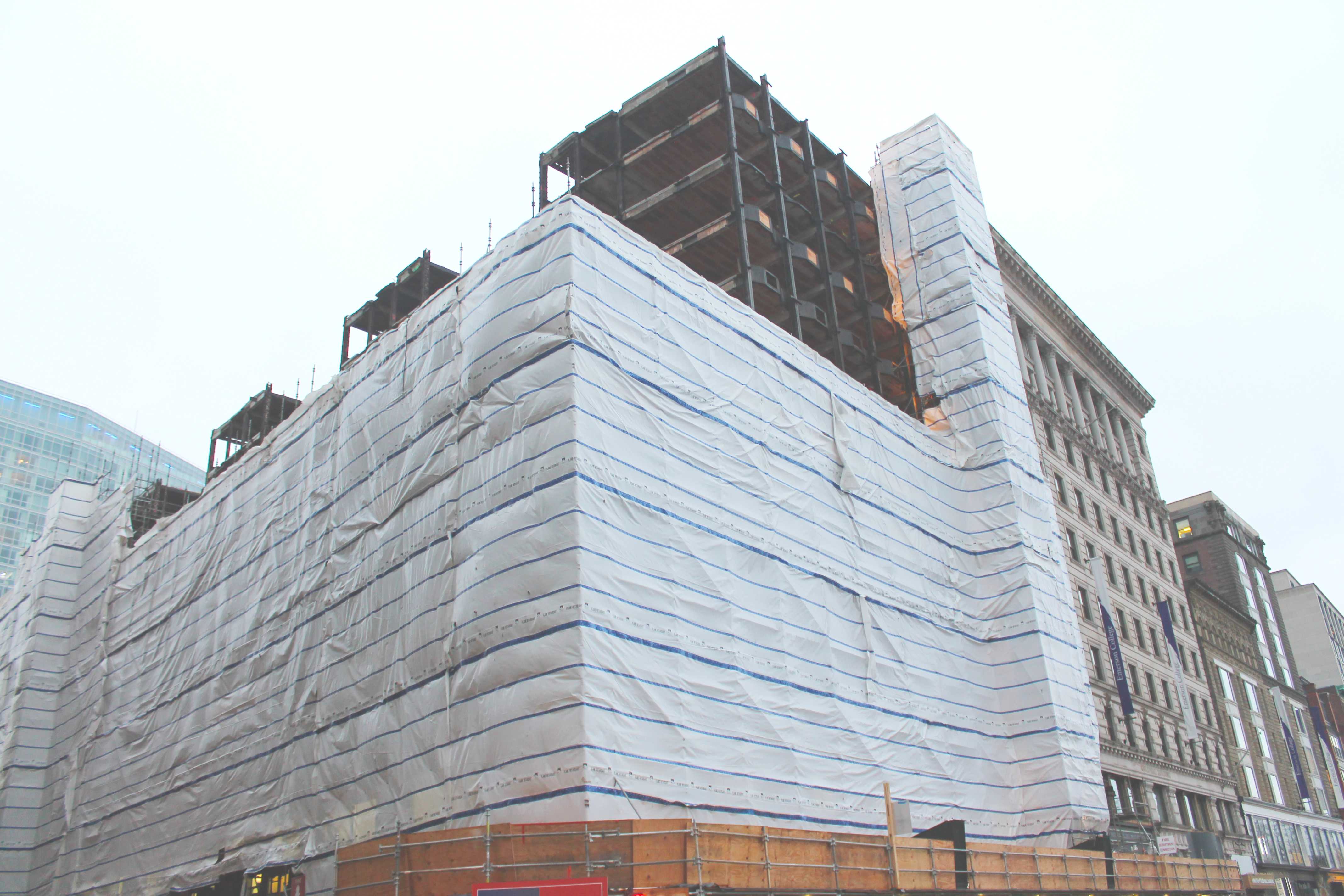 Emerson College intends to spend more money than it earns until 2019 as part of an economic plan to raise funds for construction, a college official said.
Vice President of Administration and Finance Maureen Murphy said the college declared a "planned deficit" for fiscal years 2018 and 2019. A planned deficit is an economic strategy where the expenditure exceeds revenue, putting the institution in intentional debt to serve a productive purpose—in this case, for the renovation of the Little Building.
"When we planned for the construction of Little Building, we knew we would lose the room and board revenue," Murphy said. "Initially [Emerson] almost had a $30 million deficit."
Although revenue and expenditure should ideally be equal, the Board of Trustees agreed upon the current deficit, Murphy said.
The college tried generating a surplus from 2015, 2016, and 2017 by encouraging department vice presidents to reduce spending by $1 to $2 million, so the revenue would be higher than the expenditure.
"I look at the surplus as pre-funding the deficit," Murphy said.
By holding expenses from years 2015 to 2017, the college managed to generate a higher amount of revenue, aiding current financial health during the construction period, Murphy said.
"The refinancing has been better than we expected," Murphy said. "We got better [interest] rates than expected, and that limited the deficit for fiscal year 2019."
Total tuition costs, without financial aid awarded by the college, amount to 75 percent of Emerson's budget, making it the largest part of the financial plan. Revenue earned from tuition pays for all operating costs—such as students' education, faculty and staff salaries, utilities, debt services, and interest costs, Murphy said.
The Board of Trustees approved a 4.5 percent increase in tuition costs, and an increase of 4.1 percent for students living on campus for the 2018-19 academic year, Vice President and Dean of Campus Life James Hoppe announced via email last Friday.
Room and board costs amount to a little more than 20 percent of the school's budget, Murphy said.
Other flexible costs in the budget include snow-removal, emergency repairs, non-emergency repairs, and staff turnover, Murphy said.
The college has not announced the planned deficit to the community. Murphy said students and parents will be informed once the Board of Trustees approves the plan for fiscal year 2019 this March.
"I didn't know, but I'm not surprised," senior Emily Morris said. "I feel like there is so much going on about Emerson that I don't know about. There are a lot of really great things about this school, but there are a lot of things that are shady."
Information about the college's budget and financial health should be more accessible to students, Morris said.
"Maybe it is and maybe I am just flooded with emails but I didn't know and it feels like a big deal," she said.
Junior Tyler Robichaud said he's happy about Little Building being renovated, but he did not know about the college's debt.
"The Little Building definitely needed the renovation," Robichaud said. "Eight million dollars is a lot of money in debt, and I have not heard anything about it. I just think that's something that should be shared."
Max Reyes contributed to this story