Emerson professor incorporates love of heavy metal music into BBQ sauce company
What started as a passion project in 2014 has since created a harmonious heavy metal barbecue sauce spearheaded by one Emerson faculty member.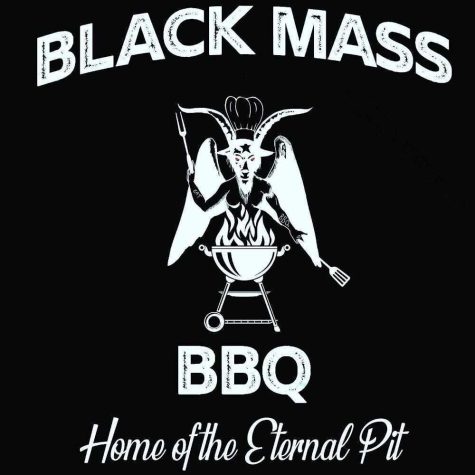 Marketing professor Douglas Quintal created Black Mass BBQ as a way to combine his passions of music and cooking. His sauce caters to fans of horror, metal, and punk music. Though the two may seem like an unlikely pair, it goes together like peanut butter and jelly… or barbecue sauce and death metal. 
"It just comes together in something that is really unlike anything that's out there," Quintal said in an interview with the Beacon.
After years of experience with marketing positions for record labels and the music scene, this is Quintal's first independent business venture. His brand took off during quarantine, when he would spend his free time in the kitchen with his kids, teaching them about different cultures through new flavors and spices. By choosing a random spot on the globe and making a native dish, he was able to hone his culinary skills and double down on building his brand. 
All Black Mass BBQ sauces are gluten-free, vegan-friendly, and come in a range of spice levels ranging from a slight kick to "oh, shit." Quintal combines a vinegar-molasses base in a symphony of heat, smoke, and sweetness.
Aside from occasional help from his two children, Quintal is the maestro behind all aspects of the four-day process from selecting the ingredients to cooking, bottling, labeling, and shipping the finished product. When in season, he can be found in his garden harvesting the home-grown peppers that give his sauce its kick. 
"It's just me and the people who help me spread the word and that's it," he said.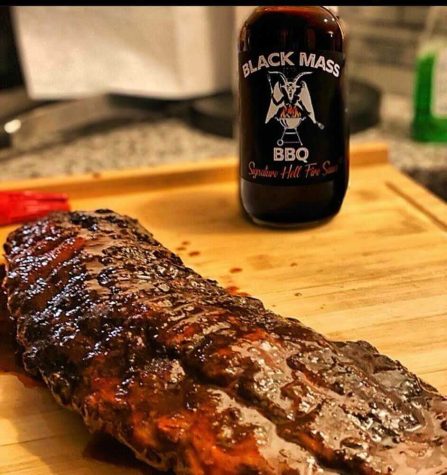 With a background in performing, his goal is to serve the underground, overlooked communities. 
"We all love barbecue," Quintal said. "I wanted something that had as much attitude as it had flavor and spice. I really wanted to try to get a following around it based on the people I saw that already possess that attitude."
Quintal affectionately refers to The Butcher Babies, a heavy metal band from the West Coast, as his "guinea pigs." These friends have acted as Quintal's unofficial product testers since they encouraged him to put his sauce on the market almost 10 years ago. 
Since then, the bottles have been passed through backyard barbecues—made popular by word of mouth—and through product endorsement from metal bands all over the country. 
Heidi Shepherd, one of The Butcher Babies' frontwomen, has been seen posting rave reviews of the sauce on social media, saying the sauce left her tastebuds "dancing." 
"It's just finding creative ways to get in," Quintal said when discussing how the brand gained traction. 
Black Mass BBQ has appeared at metalhead events around the Boston area, using the connections he made from his time spent performing. Quintal's unique sauce can be found at blackmassbbq.com.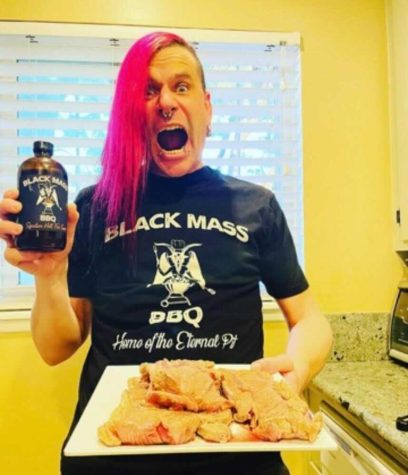 The sauce has grown a following from anyone lucky enough to get a taste, including fans from metal bands like The Haxans, Rob Zombie, and Alpha Mega. Even Ash Costello of New Year's Day tried some, and while she finds it a touch spicy, her husband allegedly "sleeps with the bottle."
The possibilities for this small brand are endless in terms of where it goes next, and Quintal is looking to expand the company through a co-packer or setting up a roadside shop. 
"If it does take off the way I hope it would—that I think it will—it would be nice to not have to be a one-man operation," he said.
When he is not working on his company, Quintal enjoys his time teaching marketing courses and using his experience in business as a learning opportunity for his students. 
"I think it helps teaching this stuff because I have a point of reference," he said. "I'm coming at it from an academic perspective, and a business perspective, but I'm also coming at it from a practical perspective because these are things I'm going through, and a lot of times it's about paying attention to my own advice." 
Even in the midst of the pandemic when classes were hybrid and students were struggling to stay engaged, senior marketing major Anna Grace said her time spent in Quintal's Brands, Organizations, and Strategies class was full of real-life examples, creating a dynamic classroom environment.
Often caught repping Black Mass's t-shirt, Grace's greatest takeaway from the class spanned beyond the textbook. Quintal's brand is an inspiration to his students who aspire to create such ventures of their own.  
"What makes a brand a brand in terms of not only their mission statement, but what else do they do?" Grace asked. "[What do they do] in terms of partnership work, in terms of philanthropy work, behind the scenes to make sure their brand is established and catching across multiple communities? To see how he created a company, [while] we were looking at [accomplished] ones, was super cool." 
That's exactly what Black Mass BBQ is all about. Quintal continues to make and share the food he loves with the people he cares about, combining his passion for music and cooking in a way that fuels the fire inside of metalheads and headbangers alike.