Emerson senior defeated in special election
Richard Fucillo, a senior communications major, fell short in his bid to become the youngest lawmaker on Beacon Hill this Tuesday—though he managed to place second in the race as an independent candidate.
Garnering 473 votes in the 19th Suffolk District's special election, the Emerson student was defeated by Democrat Jeffrey Turco, who claimed victory with 1,863 votes. The Massachusetts House of Representatives district covers the towns of Winthrop and Revere, both of which are less than an hour outside Boston.
Even with his loss, Fucillo, who announced his candidacy on January 11, said he remains positive in the wake of the election. With 14.5 percent of the vote, he surpassed perennial Republican candidate Paul Caruccio, who has run for the seat several times. Despite an endorsement from Massachusetts Gov. Charlie Baker, Caruccio received seven less votes than Fucillo.
"That was a tremendous accomplishment for us," Fucillo told The Beacon the day after the election. "I really could not be more proud of myself and my team."
Tuesday's special election saw 2,802 ballots cast—a mere fraction of the district's turnout in presidential and midterm election years, which is usually upwards of 10,000. Turnout was even lower than the Democratic primary for the special election, held on March 2, which saw 4,707 ballots cast. 
The 19th Suffolk District has been held by Democrats since it was last redistricted in 1979.
With a margin of just six percentage points—fewer than 300 votes—Turco clinched the Democratic Party's nomination over a field of progressive primary opponents. However, many traditionally Democratic voters told The Beacon they were unhappy with their party's choice, due to his controversial social media posts and his past support for former president Donald Trump. 
"With Jeff Turco, in this town, you either love him or you hate him," one 53 year-old Winthrop resident, who preferred to remain unnamed, said.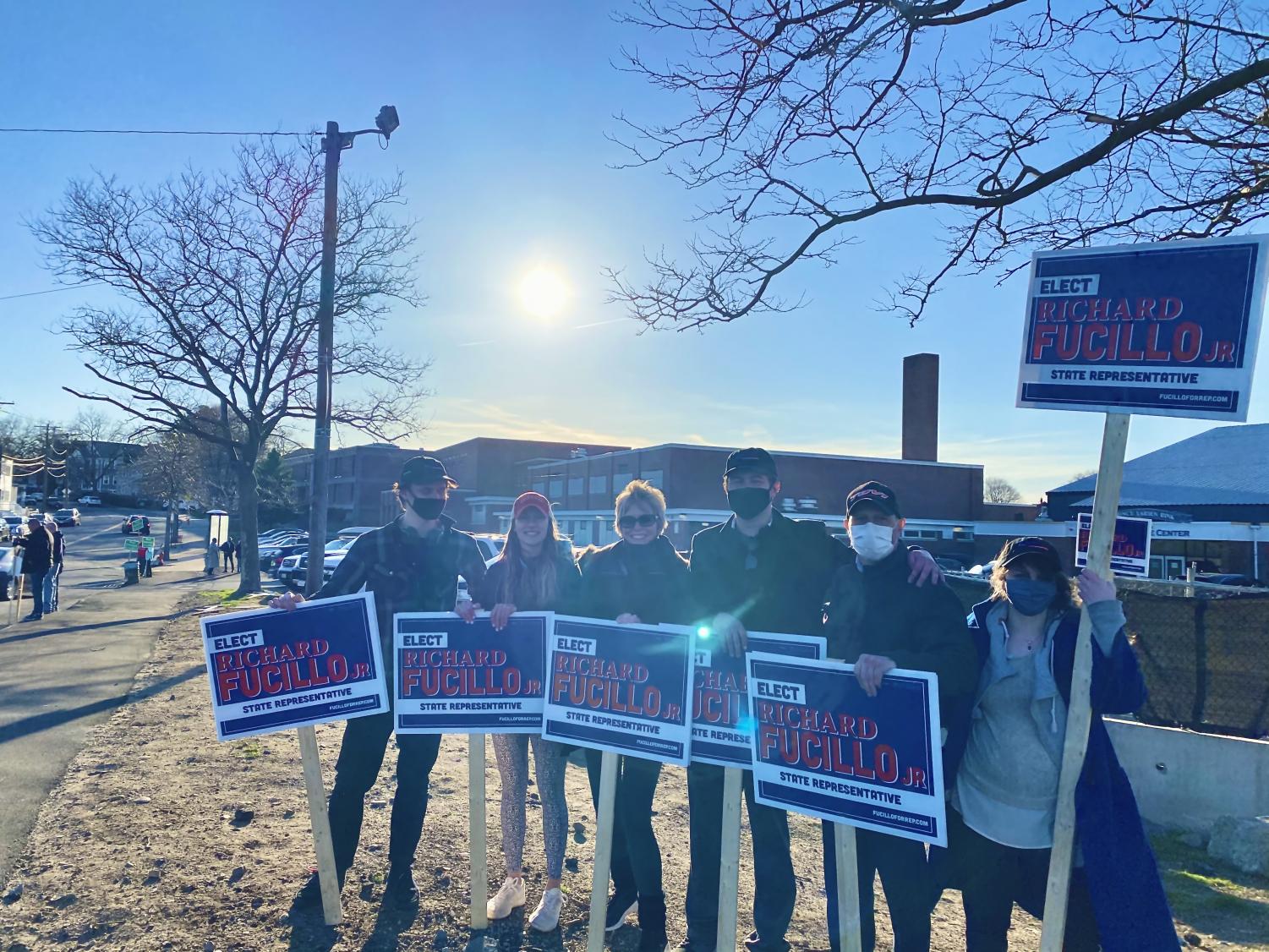 In The Beacon's exit polling on Tuesday, many voters suggested they cast their votes for alternative candidates—primarily Fucillo—in large part due to their animosity towards Turco.
"I originally wanted one of the more progressive candidates," one elected official in Winthrop said. "When a Republican candidate won the Democratic [nomination], I thought, 'Who has the best chance of potentially winning against Turco? Maybe Fucillo.'"
The official spoke to The Beacon on condition of anonymity, saying her vote for Fucillo would have been "controversial." She said she knew of Fucillo's policies only from "good friends—people I trust."
"It's a very small town," the official said. "People are like, 'Oh, he's a very good guy, I went to school with him,' or 'My kids went to school with him.' I have a feeling Turco will win, but I had to come down and cast my vote anyways.'"
A native of Winthrop, Fucillo said his strong ties to his community shaped his platform, including his stances on expanding public education funding and reversing internet monopolies. 
Despite the groundswell of support from disaffected Democrats, others opted to write-in other candidates rather than vote for Fucillo. Winthrop resident Jennifer Gorman, who also asserted "Turco is not a Democrat," said she wrote-in Juan Jaramillo of Revere—one of Turco's former primary opponents, who had been endorsed by progressives like Massachusetts Rep. Ayanna Pressley and Vermont Sen. Bernie Sanders.
"[Fucillo] was a little too conservative for me, and he's very young," Gorman said. "But I applaud him for running and putting up the good fight."
Charlie Walsh, 43, also wrote-in Juan Jaramillo, feeling that Turco was "not as Democratic as he portrayed." He said his choice not to vote for Fucillo was more simple than that.
"I didn't know enough about the other candidates who made it [to vote for them]," he said
The Revere Election Department has not included write-in votes in its unofficial tallies.
As for Fucillo's political career, he said he is not discouraged yet. He is eyeing a seat on Winthrop's Town Council, which will next be up for election in 2022.
"I want to give back and do the best thing I can for my community," Fucillo said. "Being able to help out and run for office in my hometown is something I have always wanted to do. I think I'll get to office eventually, it's just a matter of the right office."
"I'm 22 years old," he added, laughing. "I've got time."