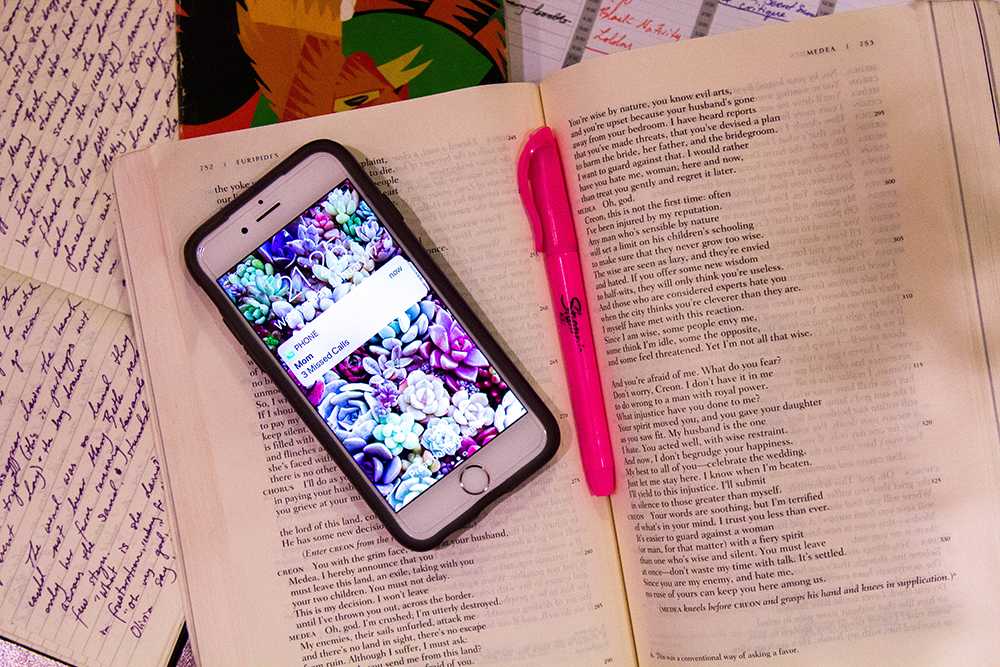 I almost forgot that the holidays tend to spark unpleasant conversations among family. Everything seemed fine when we previously spoke on the phone; but then, like always, it somehow went wrong.
"Why can't you be more patient with us? Why can't you just talk like a normal person?" my mom shouted.
I could feel everyone looking at me. I tried to explain that I wasn't shouting at her. "You probably think you didn't," she responded. "But that's what your tone is implying! Your dad and I are in the United States for the first time and we just asked you to show us around. I know things look familiar to you and you understand everything, but we do not. When we ask questions, could you please answer nicely without shouting?"
I was speechless. I knew this would happen from the time my parents informed me of their plan to visit me at school during winter break. I did my homework: I researched places to go, things to see, and foods to try. I anticipated some complications because I hadn't seen my parents face-to-face in almost four months. As expected, they wanted to know about everything happening in my life—my dorm, classes, and new friends. They were curious about this country. They wanted to understand the new culture and ask about things they don't see back home. And they wanted me to provide the answers.
It's becoming harder and harder to talk to my parents, especially since I started college. We video chat every weekend, but the conversations mostly center around me. They ask how I'm doing here, the difficulty of my classes, and what I need. And now that I think about it, I'm reluctant to tell them anything. They speak very limited English and like my mom said, they have never traveled to this country before. I told myself that they would not understand me, and it would take too long to explain things to them.
But isn't everyone who left home for college a little bit insensitive sometimes? In high school we looked forward to finally making serious decisions about our futures and traveling to different places, even ones far away from family. We started to feel like grown-ups, like we can live by ourselves and take on responsibilities. College introduced us to living in a whole new environment, meeting new people, creating a different life. We often neglect to bring our family up to date. We forget to be considerate, patient, and caring toward our loved ones when they're far away. Phone calls get shorter every time because we feel like there's nothing to talk about. Since they are not here, I feel they won't understand what's happening in my life even if I told them.
I tend to mistreat the people who love me the most, like my parents. I remember a time my mom texted me 20 times because I did not wake up until 11 a.m. on a Sunday and she was worried. I remember calling her back and laughing at her for overreacting. It was nothing, I just went to bed a little late last night. I remember feeling annoyed when my dad would send me Chicken Soup articles and I told him I thought the stories were nonsense. I didn't realize these actions would hurt their feelings. But they care most about what I say because I'm their child, who now lives on the other side of the world with a 12-hour time difference. They want to support me in the same way they did before the distance.
A parent's insecurity grows alongside their children. On one hand, they want us to take control of our lives and transform into the person we want to be. On the other, they want us to remain their precious little angels forever. Parents ask too many questions and overthink, but they do this because they are afraid of losing us. They want to remain useful to us so we don't forget them.
College students must stop blaming our parents for not understanding our experiences if we do not explain them. Parents want to know about your life and understand you, but you need to give them the chance. Parents use calls, texts, social media posts, memes, and emojis to stay connected. So give them the chance to stay involved in your life from afar. Let them feel safe and secure. Tell them that even though you're now away, you still need them. You don't need to tell them everything. Connection can start with just picking up the phone and calling them first.