Five full-time faculty hired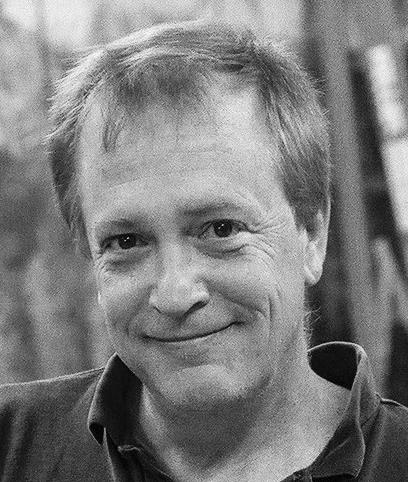 A search that began in fall 2013 for seven new faculty members yielded five hires in the visual and media arts, performing arts, and communication studies departments, according to Jill Davidson, the senior administrative assistant in the office of academic affairs. The searches were conducted as a part of President M. Lee Pelton's goal to hire 40 new faculty members within the next five years.
According to Phillip Glenn, interim dean of the school of communication, these specific departments were chosen to hold searches as a result of recognized need.
"That decision comes out of [Chief Academic Officer Michaele Whelan's] office, the deans', and the department chairs' discussions of the needs and the strategic priorities of different programs and of the college," said Glenn.
In a statement emailed to the Beacon, Whelan said the two failed searches — for assistant professors of communication studies and writing for film and television — are ongoing this semester.
Walter Klenhard was hired in the fall as a one-year faculty member for the 2013-2014 school year to fill the vacant writing for film and television position, according to Anne Doyle, executive director of academic affairs.
In an email to the Beacon, Doyle wrote that the money to fund the salaries of new faculty members is allocated annually by the college.
"Each year, the Finance Office would support new faculty lines and for many years we have increased faculty lines by [two to three] a year," wrote Doyle, referring to the job openings that happen periodically. "When Dr. Pelton started, he announced that he wanted more faculty lines supported each year, so last year we received additional funding."
Pelton's announcement, which is outlined as an aspect of the Academic Excellence tier of the college's Strategic Plan, would require a 21 percent increase in full-time teaching staff, according to Whelan .
For the current school year, the five new professors hired — two in the visual and media arts department, two in the communication studies department, and one in the performing arts department — come from a range of educational and professional backgrounds.
Newly-hired production designer-in-residence Charles McCarry said he has worked on film and television productions like Elf, The Departed, and Saturday Night Live. Melissa Healey said she has taught at Emerson part-time for the last two years prior to being hired as the artist-in-residence for the performing arts department. David Kishik, hired as an assistant professor in communication studies, was previously a fellow at the Berlin Institute for Cultural Studies, according to Emerson's website.
Carly Miller, a student in a philosophy class Kishik taught last semester, said that his familiarity with the material was clear in his instruction.
"I liked his teaching style a lot and found him really approachable," said Miller, a freshman writing, literature, and publishing major. "In the end, he really taught me a lot, and I often find myself going back to that class, and specifically referencing a lot of the concepts in other classes."
The other faculty members hired were Camilo Ramirez, as assistant professor of photography, and Seung-A Jin, as assistant professor of marketing communication.