For Texan Emersonians, the utilities crisis highlights unignorable issues
The massive utilities failures in Texas sparked by a winter storm last week created anxiety for Emerson students from the Lone Star State—with many expressing anger that the situation even happened in the first place.
Texans have faced widespread power outages since the onset of the storm on Valentine's Day, after spiking demand for electricity brought the state's energy grid to a breaking point. At the worst of the crisis, over five million people lost power—including the family and friends of nearly 100 Emerson students from Texas, watching the catastrophe from halfway across the country.
"My parents were without electricity for a while," Karrington Brown, a senior creative writing major from Austin, said. "It was a lot [to deal with]. I would call my mom a lot—they had nothing to do, it was so cold—but it was so stressful because I was worried about them."
The outages exposed millions of Texans to sub-freezing temperatures in their own homes, causing surges in reported hypothermia cases as well as accidents such as housefires caused by makeshift heating. The deaths of about 80 people have been linked to the outages, though The Wall Street Journal noted it could take months to determine the true human cost.
Brown said her family waited nearly four days for their power to be restored. She described her mother heating up cans of soup by the fireplace, "like olden times."
The blackouts were largely fail-safe measures intended to prevent the state's electrical grid from suffering permanent damage. The Electric Reliability Council of Texas, which operates over 90 percent of the grid, initiated rolling outages—intentional power shut-offs "rolling" through different areas—on Feb. 15. 
Rolling shut-offs continued through the week of Feb. 15; by Friday the 19th, power had been restored to most affected communities. Nevertheless, a week later, 7,000 still remain without access, according to blackout monitor PowerOutage.US—largely concentrated in rural counties not covered by President Joe Biden's disaster aid declaration.
While controlled blackouts are common industry practice, Brown noted ERCOT's execution was questionable.
"[My family] thought the power was going to go out again [after it came back on]—it was supposed to be timed," she said. "But then most of the city was just left off the whole time, and they never brought it back on. For a lot of cities, their power never went out."
Among the families spared from the shutoffs was that of Junior Visual and media arts major Dillan Lincoln. His family ended up housing several friends in their hometown of Rockwall, who were without power. Lincoln, listening over the phone several hundred miles away, said he felt powerless to help.
"That's been the most painful part," Lincoln said. "Hearing my friends and family—they're just stuck out there. They have no power, they have nothing at all. I'm just over here, not with them and I can't really do anything."
Lincoln said he recognizes his family's experience was relatively fortunate, given that the outages were even more severe in other parts of the state. 
Much of the criticism toward the response is directed at ERCOT's decisions to cut power to various low-income communities—largely those of people of color. In Austin, around 90 percent of those families who lost their perishable food supplies were Black or Latino, according to USA Today.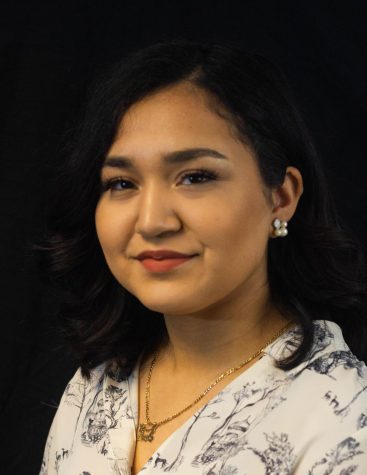 "My neighborhood is a low-income Latinx community," junior journalism major Ashly Ibarra said. "We didn't have power that whole week, and we would see all these other people who were fine. It was frustrating to feel the local government was prioritizing getting power back in [some] neighborhoods, as compared to others."
Many of the people in her Austin neighborhood are essential workers, staffing local grocery stores and hospitals, said Ibarra.
"They need to have electricity to stay warm and be able to go to work," Ibarra said. "These people are risking their lives for COVID. It was especially annoying, and kind of upsetting, that it took so long [for them to get power back]."
Some critics of ERCOT's response have also called the state government's handling of the situation irresponsible. 
"We have hurricanes," Brown said. "They should be ready for big disasters. Especially with climate change, they need to be preparing for the worst to happen. It was a massive oversight by the government, by the electrical systems."
After the storm, the wholesale price of electricity—which most Texans buy directly from generators, rather than buying fixed retail rates— surged dramatically to nearly $9 per kilowatt hour; the "spot price," or the immediate, real-time cost of electricity, spiked 10,000 percent on Feb. 16, or over $9,000 per megawatt hour.
"There's a lot of price gouging going on," Evan Taylor, a first-year theatre and performance major from Belton, said. "That's unheard of. It's supposed to be cents on the dollar." 
From Taylor's perspective, the crisis was brought on by mismanagement of a privately-operated system with few fail-safes and with Texas' lack of regulation, no accountability.
"[The issue is] systematically setting up an energy system that values and prioritizes profit over reliability and sustainability," he said.
Ultimately, Taylor was unconvinced the state would see significant reform in its electrical systems after the crisis.
"As climate change continues to not be addressed, as time goes on, low-income communities are going to see more and more deaths, more and more senseless misery," he said. "People don't care enough to change something—and something needs to change now. Frankly, I don't really see, with the current gubernatorial administration, that much is going to change."