Forum to offer insight on college's finance
Hang on for a minute...we're trying to find some more stories you might like.
The Dean for Campus Life announced a student town hall forum on the college's finances in an email to the Emerson community on Feb. 22.
The forum will provide an opportunity for students to learn about how the college manages its money, budget, and makes financial decisions, Student Government Association Executive Treasurer Ian Mandt wrote in an email statement to the Beacon.
President M. Lee Pelton, Vice President for Administration and Finance Maureen Murphy, and Mandt, with other members of SGA, will attend the forum to answer students' questions, Vice President and Dean for Campus Life James Hoppe wrote.
The forum is scheduled for March 1 from 12:30 p.m. to 1:30 p.m. in the Bill Bordy Theatre and Auditorium in the Union Bank Building.
Mandt wrote that he hopes the forum will foster a line of communication between administration and students.
"It's clear that many students feel that their voices have not been heard when it comes to issues of finance," he wrote. "My personal hope is that this begins a regular line of communication between students and administration."
Freshman Minaj Thomas doesn't think the administration conveys information well with students. She also doesn't think students will show up to the forum.
"I definitely feel like [administration] is holding the forum to appeal to [students], but I don't think really think it's going to actually help in any way," Thomas said.
About the Writer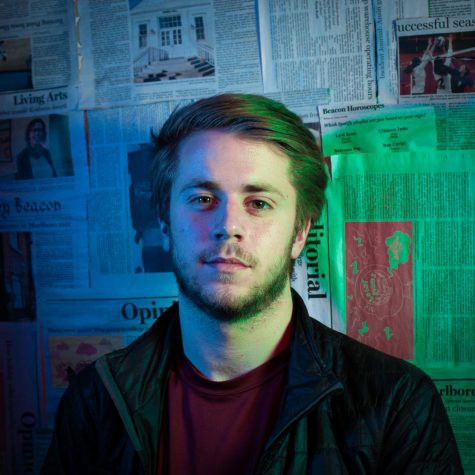 Chris Van Buskirk, Editor-in-Chief
Chris Van Buskirk is originally from Buenos Aires, Argentina, but was raised in Dallas, Texas. Currently, he serves as the Editor-in-Chief directing the...