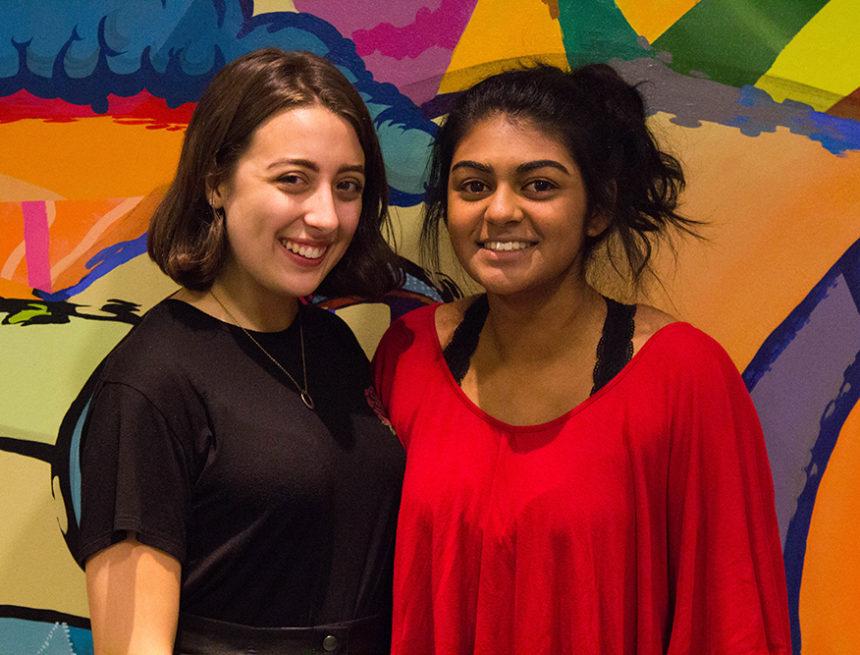 When she was 10, Rishona Kumar went to Camp Kesem, a weeklong summer program led by college-student counselors for children with parents who have cancer. Now, Kumar is looking to help the next generation by starting a chapter of the camp at Emerson.
"It helped me so much," Kumar said. "My mom was in remission, so she was fine at that point, but I met so many friends there."
Chapters of Camp Kesem plan their own summer programs throughout the school year. There are over 100 camps across the nation, and Kumar hopes to establish five new ones as part of the Emerson chapter of Camp Kesem. No locations have been confirmed yet, and the volunteers from Emerson will help find those locations. She is looking for student volunteers and board members to help establish Camp Kesem at Emerson by summer 2019.
Kumar said volunteers would spend the school year fundraising and would eventually become counselors for one of the summer sessions. Student board members would establish and run the camp, do outreach work, and get the word out. The organization needs 35 student volunteers to plan the five proposed camps before they can apply to officially become a chapter.
When freshman Bethany Knickerbocker saw Kumar's post on Facebook last month promoting the new chapter, she knew she wanted to get involved. Her mother had been diagnosed with cancer.
"Going through a parent's cancer makes you feel really lonely, but it's more common than you think," Knickerbocker said. "Having support there for the campers and counselors who are involved [would be] really good."
The program is broken into a youth group and a teen group. Kumar and Knickerbocker said they hoped to focus many of the activities at Emerson's chapter around art.
"It's a good way to give back and to help others who are in a time of need and need this kind of support through art," Knickerbocker said. "It's a good way to spread that to younger kids who maybe don't have a good outlet for their emotions."
Kumar said she also remembered campouts, pizza parties, color wars, and fashion shows from her time at Camp Kesem.
"I hope [the children] find friendships like the ones I found," Kumar said. "I hope they find support through it and I hope it's a safe place for them, something they always look forward to coming back to."
Freshman Anna Massey, who said she plans on helping direct the program, grew up going to a different summer camp in her home state and eventually became a counselor. Though she didn't attend Camp Kesem, Massey said she thinks it's an enriching and life-changing opportunity for children.
"I grew up always going to camp, and camp is something that changed my life," Massey said. "Those kids whose parents have cancer need that escape in their lives, and just being able to offer them a week to forget some of the hardships they're going through is magical."