While running for office in his hometown of Marlborough, Massachusetts, Trey Fuccillo woke up each morning and asked himself, "What's worth more than winning?" This became the mantra of his campaign.
Fuccillo, a 21-year-old political communication student at Emerson, prevailed in the race to become Marlborough's next Ward 6 City Councilor. 
Throughout his campaign, Fuccillo was enrolled as a full-time student at Emerson. He will now serve as an elected official while still balancing the responsibilities of being a full-time student. 
"For me, Marlborough is home, and I care about it deeply," said Fuccillo. "I will be in Boston for classes and will be in Marlborough for the rest of my time. It was previously to campaign, but now it is to serve." 
The Marlborough City Council is an 11-member body of four at-large and seven ward councilors and serves as the legislative body for the city. The main responsibilities of the council include reviewing the municipal budget, confirming mayoral appointments, and overseeing the dispersal of tax dollars. 
Fuccillo ran on a platform of development and economic growth, expanding the capacity of city services in addition to addressing the housing crisis in Marlborough.
"We need to have a master plan going forward as a city, and figure out ways to make this growth sustainable," Fuccillo said in an interview with the Beacon. 
Ward 6 is home to public schools from elementary to secondary level. Investing in education and improving infrastructure within Marlborough public schools was one of Fuccillo's key priorities and a topic of conversation while knocking on doors. 
"Ward 6 has a bulk of our schools and is an education hub in our community," said Fuccillo. "We should work to ensure our schools are adequately funded, staffed, and are to the highest standard they can be." 
There are around 3,300 active voters in Ward 6, and Fuccillo said he was proud to knock on every one of their doors throughout the campaign, many even two or three times. 
"We met people where they were and tried to hit areas that got overlooked in past campaigns," said Fuccillo. 
Fuccillo did not receive any formal endorsements for his campaign but was proud of the tremendous community support he and his team mounted since launching his campaign back in May. 
"It was incredible to see the community unite around a common mission," said Fuccillo. "I definitely think Marlborough was looking for change, and this election showed us that." 
Marlborough's municipal election was held on Tuesday, Nov. 7, along with those of many other cities across Massachusetts and the United States.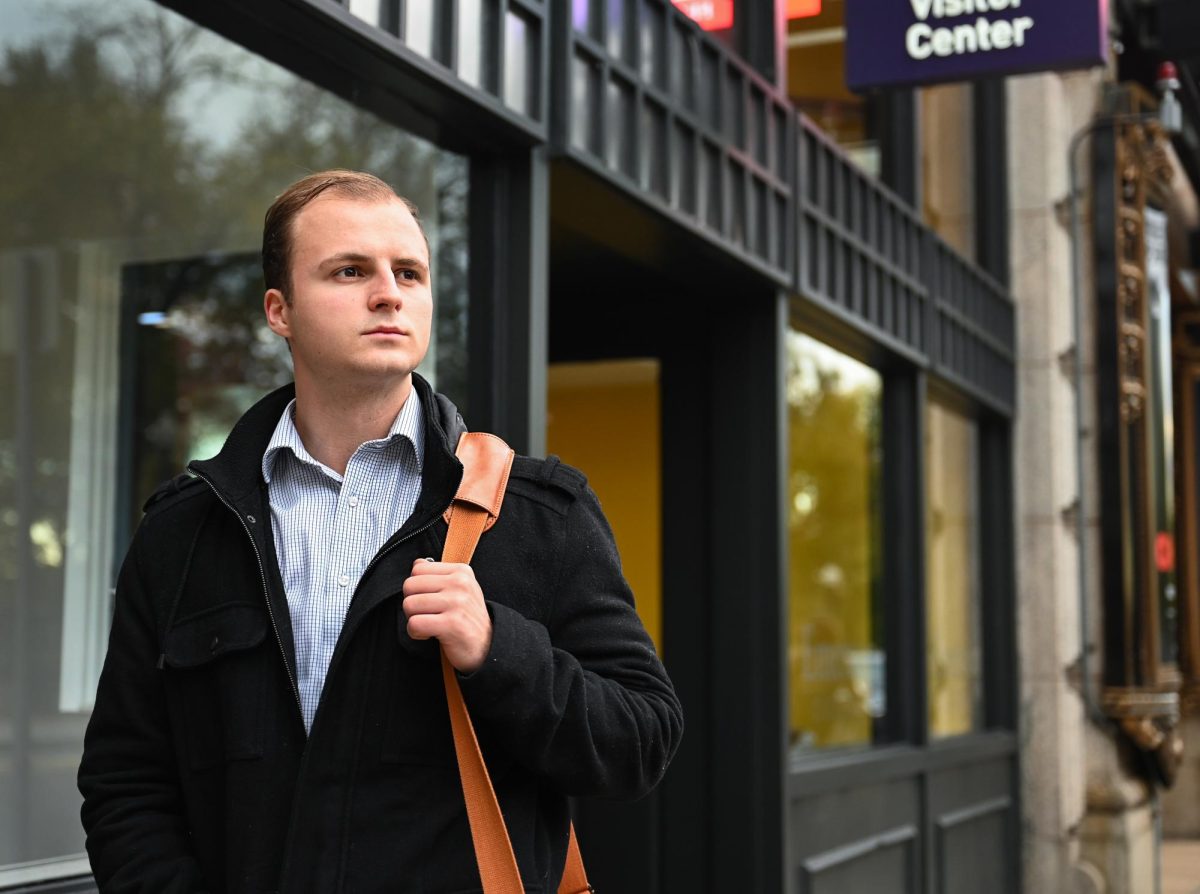 Fuccillo prevailed in the race to become the next Ward 6 City Councilor, receiving 792 votes (64.2 percent) to Margaret Brennan's 380 votes (30.8 percent). 
"To get [those] results around 8:15 on Nov. 7, it was incredible," said Fuccillo. "People felt heard. They went to the ballot box knowing that we would make good on our promises." 
Fuccillo's campaign was managed by Chase Taylor, a fourth-year Emerson political communication student. 
"Serving as Trey's Campaign manager was a privilege," said Taylor, in a statement to the Beacon. "Out of the 30+ candidates I've worked for, Trey stands out for his combination of charisma and understanding of policy. He is a true servant-leader and undoubtedly the right person to represent his community."
Fuccillo says his experiences at Emerson, specifically as a political communication major, helped inform his campaign for public office. He specifically noted that the Emerson Mafia, an unofficial alumni and student association, as well as the networking opportunities available at Emerson, have greatly assisted him on this journey. 
"The Emerson Mafia has been huge," said Fuccillo. "From students to professors to alumni, they have all helped us in various ways at every level of the campaign." 
Before running for office, Fuccillo worked as an intern in the office of Marlborough Mayor Arthur G. Vigeant, as well as for the Marlborough Community Development Authority. He also served as the Deputy Director of Campus Engagement on Maura Healey's 2022 campaign for Governor of Massachusetts. 
Fuccillo will be sworn in alongside his colleagues at an inauguration ceremony on Jan. 1. He will take over for incumbent Ward 6 Councilor Sean Navin, who ran for and won one of the four at-large seats on the Marlborough City Council. 
Three new councilors, including Fuccillo, will join a fresh mayoral administration. Fuccillo says he is excited to hit the ground running and figure out ways how the council and the incoming mayoral administration can work together to improve the quality of life for all Marlborough residents. 
Reflecting on the campaign as a whole, Fuccillo added, "when you are passionate about something, even the hard days are worth it."