Head Of The Charles Regatta race coordinators implemented a new sustainability initiative to reduce the event's environmental footprint. The Regatta brings in over 11,000 athletes and more than 400,000 spectators to Boston and Cambridge.
"It's about time," Courtney Forrester, the sustainability chair for the Regatta, said in an interview. "We should have been doing this a long time ago. The Regatta has always provided trash and recycling services, but they were never monitored or maintained. We had a lot of trash coming out of the Regatta and other multi-day events in the area."
The HOCR is the largest two-day Regatta in the world, bringing in crew teams and rowers from 26 countries to compete on the Charles River in Cambridge.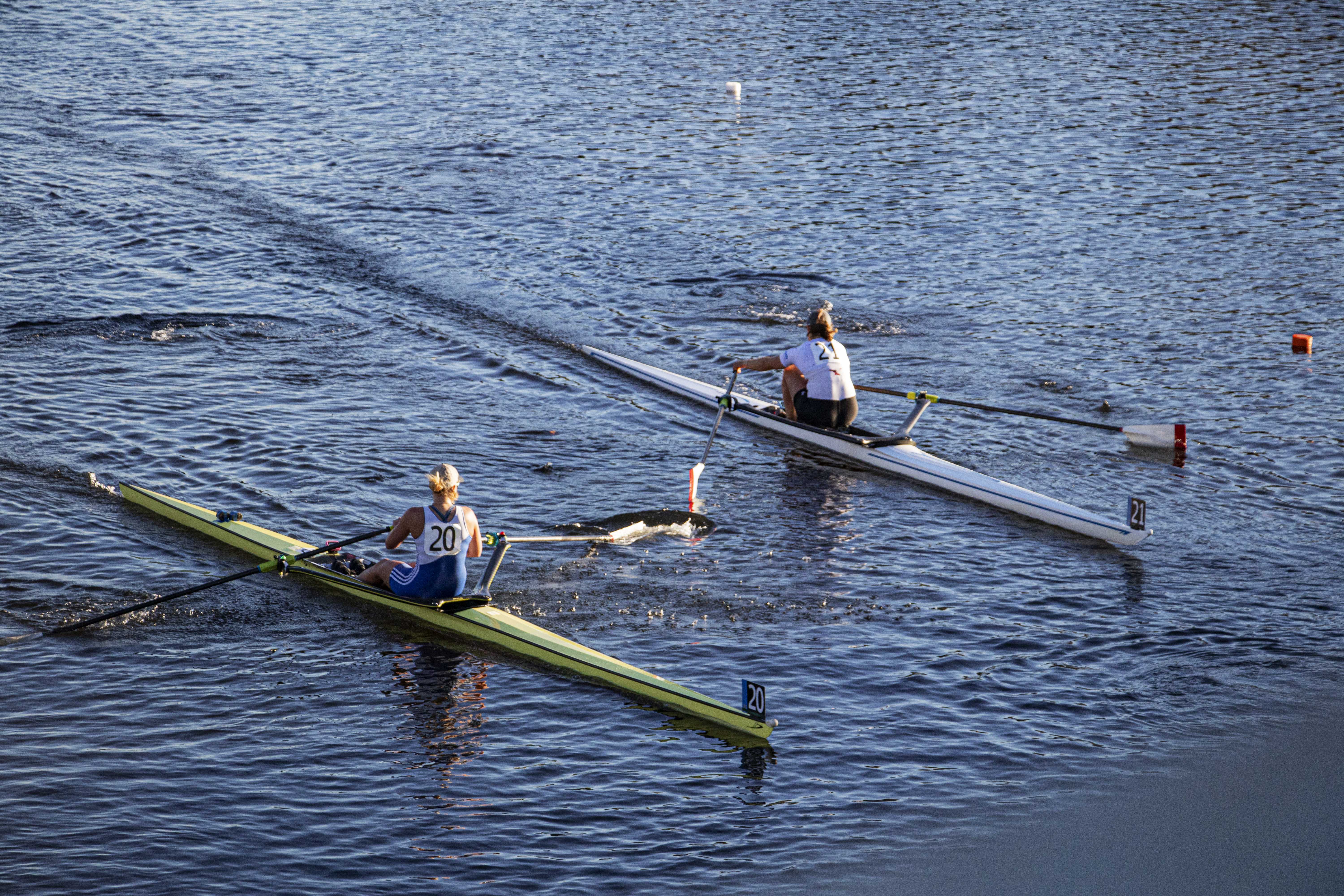 Last year, the Regatta collected 16 tons of waste, which largely consisted of food and packaging. To combat this issue, HOCR placed composting stations throughout the course. The Regatta positioned 120 volunteers at the larger stations to monitor the waste going into each bin to make sure athletes and spectators used the composting bins correctly.
"We're trying to educate people on what's compostable," volunteer and Courtney Forrester's mother, Pat Forrester, said in an interview. "The whole goal is to reduce the amount of waste the Regatta produced, even by a little bit." 
Courtney Forrester said people often incorrectly recycle or compost items. 
"If the bins are left with no one monitoring them, they get contaminated," Courtney Forrester said. "People want to compost or recycle something, we call it 'wish-cycling.' People think it should be recycled so they put it in the recycling bin and wish that it will be recycled. Ultimately, it has nothing to do with wishing—you have to do it right."
Pat Forrester said that after monitoring the bins and educating people on how to compost, she noticed a significant difference in the speed at which they fill up.
The HOCR also implemented a policy that prohibits single-use plastic products at the Regatta. 
"A lot of the waste is food and packaging because people are buying things from vendors and then disposing of the materials," Courtney Forrester said. "With the initiative, no vendors are allowed to sell any plastic bags as well as single-use plastic bottles—it has to be a can or another container."
Many of the athletes heard about the sustainability initiative before the event, including Shannon Colford from Manhattan College in Riverdale, New York, who placed 22nd in the Women's Club Eights event.
"I think it's really important," Colford said in an interview. "Since rowing is an outdoor sport and we have to take care of our environment, I think the movement is very fitting."
Royal Dutch Rowing Federation, a club from Amstelveen, Netherlands, placed eighth in the Men's Championships Eights event. Michiel Oyen, who competed in the Regatta twice, said the club spent six weeks preparing for the race.
"We're all rowers from smaller events, like singles and pairs," Oyen said in an interview. "Now we're in the eights, we spent a lot of time learning to adjust to each other."
After traveling across the Atlantic, Obbe Tibben said the club just wants a win.
"It's certainly one of the races you want to win once in your life," Tibben said in an interview. "It was a long journey to get here, so now we just want to win and come back with a medal. We don't want to go home with nothing."
Angela Moquin and Cassandra Cunningham from Chinook Performance Racing traveled from Philadelphia, Pennsylvania to place first and defend their title in the Women's Masters Eights. Moquin and Cunningham started competing in the HOCR in 1990, but Cunningham said the course does not grow easier after so many years of racing. 
"Wind, other racers, and getting older all make the course difficult, even though we've been doing this Regatta for so long," Cunningham said in an interview.
As competitors in the Women's Masters event, which is designated for women over 40 years old, Moquin said finding time to train with full-time jobs can be difficult. 
"We try to train six days a week for around 60 to 90 minutes," Moquin said in an interview. "Since we're older, most of us have jobs and families we have to take care of, so that can get in the way of training sometimes, but we aim for six practices a week."
Benjamin Ross, who grew up rowing on the Charles River, placed 47th in the Men's Club Fours with Bowdoin College. He said he still finds the course extremely challenging.
"The first time I raced we hit a lot of other boats and a bridge," Ross said in an interview. "We found ourselves in a cluster through all of the sharp turns, so we ended up hitting a few of them."
Ross said his team spent the entire season preparing for this Regatta. 
"It's the pinnacle of our fall season," Ross said. "We train mornings five to six days a week and do a team lift twice a week."
While this race is important to Ross and his team, coming back to the Charles River and being a part of the culture of the Regatta meant a lot to him. 
"Obviously we want to go fast and do well, but it's just a great culture and a great experience," Ross said. "The Regatta really culminates what rowing means to me. I haven't stopped smiling since I got here."