In swift reversal, Emerson opts for daily COVID-19 updates
In a shift from prior announcements, Emerson administrators vowed Tuesday to begin updating the college's COVID-19 dashboard daily after more than a month of less frequent updates.
The decision marks a swift reversal for college officials, who originally said information about the numbers of tests administered, the quantity of positive tests, and positivity rates would be communicated only once a week. Almost three weeks after community members began undergoing testing on Aug. 6, Emerson upped communication on testing numbers to twice a week on Mondays and Thursdays. 
The choice to increase updates was made "in an effort to provide the community with real-time information," Assistant Vice President for Campus Life and "COVID Lead" Erik Muurisepp said in an email.
Administrators' decision to update the dashboard daily falls in line with the actions of several other local institutions that have reopened for in-person or hybrid classes. Boston University, Northeastern University, and Suffolk University, for example, release these numbers every day on their respective dashboards. 
Muurisepp told The Beacon the dashboard may not necessarily update every day because the Broad Institute takes 24 to 48 hours to process the tests, and no tests are administered at Tufts Medical Center on the weekend. The Broad picks up the tubes from the facility two times a day, he confirmed.
As of publication, the dashboard showed three positive tests for the week of Aug. 31 to Sept. 6., and 10 positive tests total since Aug. 6. More than 9,500 tests have been administered so far at Tufts Medical Center. 
On Wednesday, one student had been isolated on campus after being "known or reasonably known to be infected," per the dashboard. Thirteen students remain in quarantine due to possible exposure to the virus. 
Those isolated or quarantined off-campus do not appear on the dashboard.
The dashboard incorrectly displayed testing numbers for the week of Aug. 31 to Sept. 6 for at least one night. Muurisepp said the page had instead showed last week's numbers—around 4,300 tests and five positive tests.
He also said that administrators have removed certain categories because the configuration of the webpage is an "iterative process." For one, the dashboard no longer includes the number of hospitalizations in the college community—as it did before. 
"Our aim was to provide as complete a picture of the virus's impact on the community as possible, but we have come to realize that, unlike universities with affiliated medical centers, we have no way to track those numbers with 100 percent certainty," Muurisepp wrote in an email. "As full transparency and accuracy are our ultimate goal in presenting the dashboard, we felt it best to leave hospitalizations off."
That's the second marker to be removed from the dashboard recently, since the college took off the number of invalid tests last week. Invalid results indicate user error and require the community member to be re-tested.
Muurisepp said Emerson's invalid test rate sits at 1.9 percent.
Unlike multiple other colleges, Emerson's dashboard does not include a breakdown of positive tests among students, staff, and faculty. 
Leave a Comment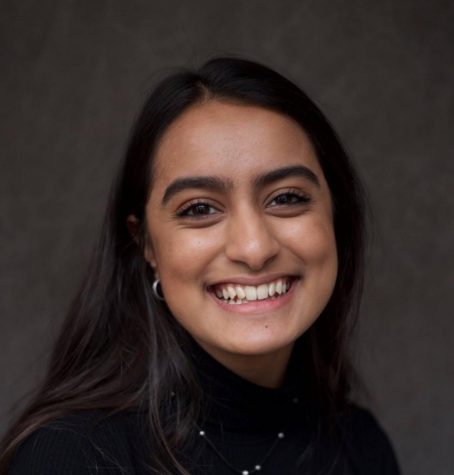 Diti Kohli, Print Designer
Diti Kohli graduated in 2022. She previously served as The Beacon's Editor-in-Chief, and later helped put together the paper's weekly print product. Kohli also serves as a digital producer at The Boston Globe and spends her free time watching Bollywood movies or making chili.