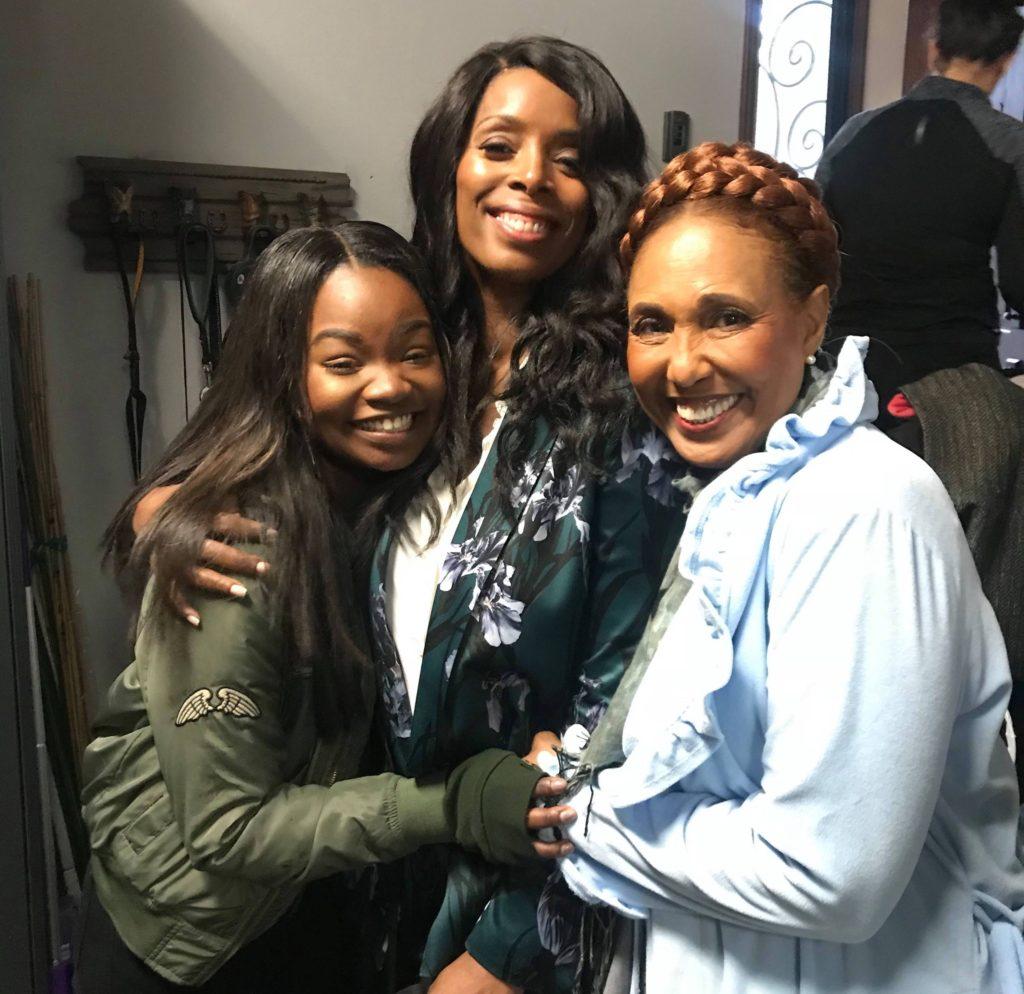 When junior Sydney Elise Johnson's agent told her about a potential role in an original primetime television movie, Johnson frantically learned lines in between classes. After learning three scenes and sending in a video audition that day, Johnson heard a few hours later that she landed the part.
"I wasn't feeling super good about it because [the process] was so fast, but [my agent] called me the same night and was like, 'Hey you got the part!'" Johnson said.
Johnson stars in the new film Running Out of Time, which premiered Saturday, Dec. 1 at 8 p.m. on the Black Entertainment Television channel. The political thriller features a family that is kidnapped while trying to navigate a new life without a father. Johnson plays the daughter, Kristen.
"It was my first booking and my first professional job ever, and I went in really nervous because the people I was working with had been in [the business] for a really long time," Johnson said. "I only had one line the first day, and I was terrified, but the cast was really friendly and they taught me a lot."
Shot over one month in Los Angeles last spring, each day consisted of 12 hours of filming, according to Johnson. She said she felt nervous and had a difficult time getting into character early on. Her co-star Tasha Smith, who stars in FOX's Empire, gave her some advice to channel her energy.
"She was like, 'OK, just take a breath and think about your circumstances, be in the character, and just be with me right here, and you can do it,'" Johnson said. "She was so open, and after that it was super easy to connect with her and really just feel how I was supposed to be feeling in that moment."
Junior Destini Stewart, a friend of Johnson, said she frequently helped Johnson record self-tapes for auditions and was there when she heard about the role.
"She was here last semester when she got cast in the movie, so just seeing her go through the process of being cast in the movie, going to L.A., and watching her go to her red carpet premiere—just the whole experience of watching this dream come true for her has been really amazing," Stewart said.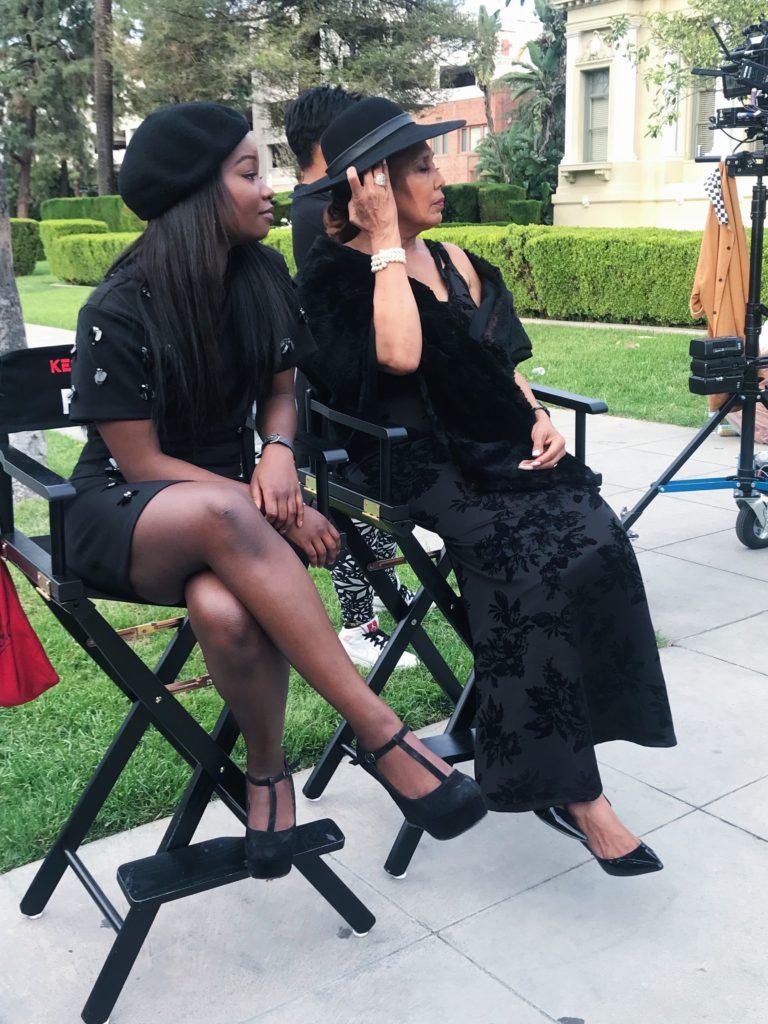 Stewart said she and Johnson were both cast in a student production last semester, but Johnson had to drop out after being cast in the movie. Johnson said she took time away from Emerson to film the movie last April and completed her exams when she came back at the beginning of May. She's currently studying in New York but plans to eventually come back to Emerson to finish her degree.
"Sydney is such a hard worker and she was doing video audition after video audition," Stewart said. "Just to see that work pay off for her—being an outsider watching that happen for her was amazing."
The movie premiered at the Urbanworld Film Festival in New York City in September. Johnson said she felt nervous on the red carpet but enthralled by the experience.
"It was amazing, and I saw a lot of people I look up to," Johnson said. "Ava DuVernay is a director and she was there and I was freaking out, and it was like my first red carpet, so I was very nervous. But it was a lot of fun."
Johnson said her family gathered to watch the film when it premiered on television last weekend, and she found it awkward to watch herself on screen.
"It was hard to watch, but I think we all did a really good job," Johnson said. "It was just hard for me to watch myself and not critique it."
Lindsay Beamish, an assistant professor in the Performing Arts Department, taught Johnson in a scene study class last semester. Beamish said Johnson had an innate professionalism and open heart that was present in class.
"Sydney was really generous and open as a student and an actor," Beamish said. "No matter how hard I was pushing or how difficult what we were doing was, she always had this incredible attitude through it all."
Beamish said her scene study classes focus on teaching actors how to make art from their vulnerability. The students work on basic scenes and study how to make their experience a performance. 
"Honestly, I find it kind of shocking for her to land such a big profile part and job while she was in school," Beamish said. "That really does not happen that often and [especially] outside of Boston. So I was really happy for her, and I think it's like a kind of a significantly big deal."
Johnson said studying performing arts at Emerson made sense as the next step after acting for 10 years. She said she plans on acting full time after she graduates.
"I grew up in the theater world and then in high school—I think junior year—I got really serious about it and decided I wanted to major in it in college," Johnson said.
Johnson said the cast gave her tips on entering the industry and becoming a professional actor.
"They said to 'keep training, keep working, find your people who are there for you and root for you'" Johnson said. "They told me, 'If I'm not having fun, then it's time to find something else, because you're supposed to have fun doing this.'"