Lack of storage space leaves cheerleading appeal in limbo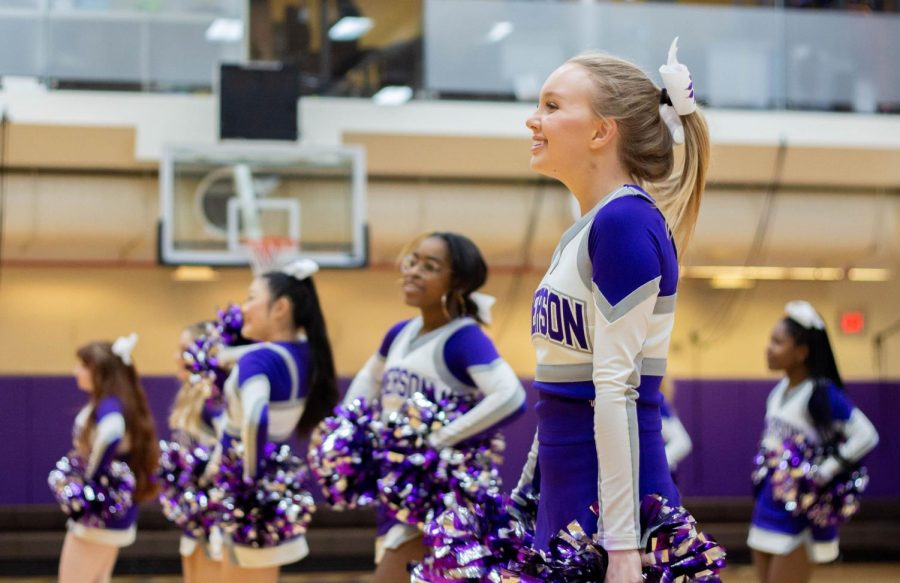 By Emily Cardona
February 5, 2020
The cheerleading team received an appeal of more than $10,000 in fall 2019, but are unable to purchase supplies due to a lack of storage space.
The team received the ten thousand dollar appeal from the Financial Advisory Board for new tumbling safety mats, new equipment storage bins, and new warmup uniforms. They spent $900 on new three-piece uniforms.
Junior team captain Emily Harrison said the athletic department does not have space for the team's new mats and equipment bins, and that the organization is waiting for a solution before ordering the equipment.
"We are in a bit of a limbo," Harrison said. "We have the money, but we don't have the storage space."
The advisor of the cheer team and Associate Director of Athletics Boe Pearman said the athletic department is working on a solution for the storage issue.
We choose information accessibility
News and the truth are under constant attack in our current moment, just when they are needed the most. The Beacon's quality, fact-based accounting of historic events has never mattered more, and our editorial independence is of paramount importance. We believe journalism is a public good that should be available to all regardless of one's ability to pay for it. But we can not continue to do this without you. Every little bit, whether big or small, helps fund our vital work — now and in the future.
"Unfortunately, our building here is stuffed to the gills," Pearman said in a phone interview. "We're just landlocked with the amount of space underground here."
SGA Executive Treasurer Abigail Semple said the team confirmed with the Financial Advisory Board that they planned to make space for the mats, and that is why the Board approved the appeal.
"We are not going to authorize making that purchase until they provide further evidence that they have space for the items," Semple said in an interview. "They said in their FAB hearing that they were in conversations on finding a space."
Harrison said the original storage plan for the new tumbling mats fell through.
"We originally thought we had a closet space in Paramount," Harrison said. "We are still currently reaching out to Andy Donahue about figuring out a space in Paramount, but it's a very slow process."
Before the team was recognized in spring 2018, members paid out of pocket or did off-campus fundraisers for expenses. New members paid for their own cheer shoes, bows, and spandex to wear underneath their uniforms. The total expenses range from $101 to $171.
"Being recognized, this gives a lot of opportunities for the team," Harrison said during an interview. "We can focus on cheering and continuing the expansion of the team."
Harrison said the team's recognition by SGA creates financial stability and is a step in the right direction.
"It was really exciting when the team got recognized," junior and ex-treasurer of the cheer team Lea Tatoris said. "Our final goal has always been being able to compete."
The cheer team does not have a coach, so Harrison choreographs their routines. Harrison said the team's main focus this semester is to be more involved with the athletic department and collaborate more with Emerson organizations.
"We want to be more visible around campus," Harrison said. "We're trying to stop people from asking 'Does Emerson has a cheer team?'"
The team practices on Tuesday and Thursday nights in the Brown and Plofker gym. The team cheers at basketball, soccer, volleyball, and lacrosse games. Harrison said the team's busiest weeks are during the basketball season because they perform a routine during halftime.
"This season we came up with a new thing that I call ditties," Harrison said. "During a full timeout or in between the corners of the gym, we will go out and we'll do a quick little couple eight count to a song."
Pearman said the team has taken more ownership and become more serious about their practices.
"They took it upon themselves to schedule their practices at the gym and they just have a more professional manner on everything they do," Pearman said. "They take their position as ambassadors very seriously."