Massachusetts reports 446 new coronavirus cases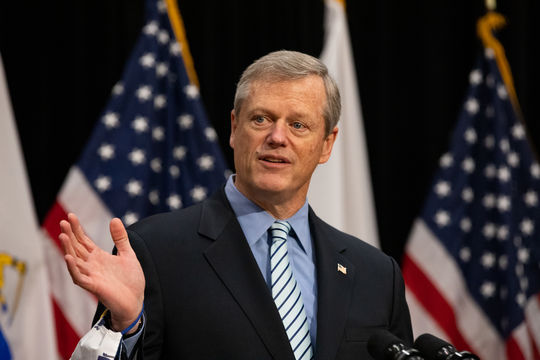 Massachusetts reported 446 new coronavirus cases Monday, down from the 655 new infections reported Sunday. The death toll rose by 14. 
Monday's total marks the lowest cases since Oct. 10 and the first time cases have been under 1,000 for a full week since early October.
The state reports two COVID-19 positivity rates—one with higher education testing and one without. On Monday, the seven-day test positivity rate with higher education testing removed sat at 2.1, down from 2.6 percent this time last week. The rate that includes higher education sits at 1.3 percent.
The state reported 427 hospitalizations Monday, down from the 522 reported this time last week. Monday's total marks the lowest hospitalizations have been in the state since Oct. 30, when 434 patients were hospitalized with the virus.
On Monday, Massachusetts reported 54,137 new vaccinations, bringing the state's total to 6,792,614. Over 42 percent of the state's population is now fully inoculated against COVID-19—meaning they have received both doses of the vaccines manufactured by Moderna or Pfizer-BioNTech, or one dose of the Johnson & Johnson vaccine. 
Emerson's dashboard has not posted any new data since the college entered its summer testing cycle on May 3. Monday's dashboard update reported no positive COVID-19 tests out of the 338 tests administered on April 30. 
The spring semester testing cycle concluded with 169 positive COVID-19 tests reported and a positivity rate of 0.21 percent, compared to the 60 cases and 0.12 percent positivity rate reported in the fall. Over the fall and spring semesters, 229 positive tests were reported, adding up to a 0.17 percent positivity rate.