Massachusetts reports 967 new coronavirus cases, lowest since Nov. 3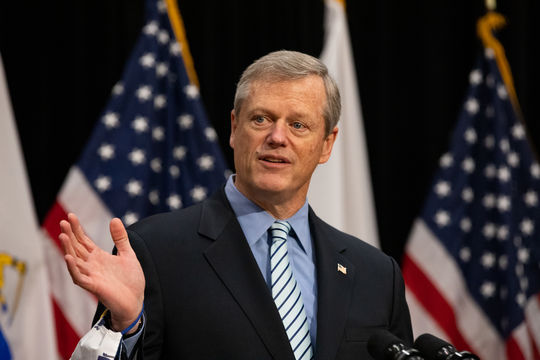 Massachusetts reported 967 new coronavirus cases Tuesday, a significant decline from the 1,480 new infections reported Monday. The death toll rose by 49. 
The 967 reported cases is the lowest number of reported cases since Nov. 3 and the first time cases have fallen below 1,000 since that date. The state has seen record lows within the last week following the record highs likely fuelled by Christmas holiday travels. 
On Sunday, the Massachusetts Department of Public Health announced 19 new cases of the B.1.1.7 COVID-19 variant first discovered in the United Kingdom had been found in Massachusetts, bringing the state's total to 29. The U.K. variant is believed to be at least 50 percent more transmissible than strains of the virus currently spreading.
The state reports two COVID-19 positivity rates—one with higher education testing and one without. The seven-day test positivity rate with higher education removed sat at 3.6 percent Tuesday, down from the 4.7 percent reported this time last week. The rate that includes higher education sits at 2.2 percent.
The state reported 1,096 total hospitalizations on Tuesday, down from the 1,401 reported this time last week. Hospitalizations in the state have declined steadily since early January, after they rose by nearly 300 week over week for much of November and December. 
Emerson reported no new testing data on Tuesday. Emerson's testing center at Tufts Medical Center was closed Monday due to President's Day. 
Since testing resumed on Jan. 11, the college has reported 66 positive cases—topping the 60 positive tests reported over the entire fall semester—and a positivity rate of .33 percent.