Boston was awash with marching band music and American flags on Saturday afternoon as hundreds gathered along the mile-and-a-half-long route of Boston's Veterans Parade to honor current and former military service members.
The Salute to Service Parade is put on by the Mayor's Office every first Saturday of November to celebrate the upcoming Veterans Day on Nov. 11 and to kick off what city officials call "Veterans Month" in Boston. 
Starting on Boylston Street near the Boston Public Library, the parade began in the shadow of a 30-foot-tall American flag hung from a fire truck. After playing the national anthem and a performance from Zello Dance Studios, the procession, which included 35 organizations and 850 marchers, took off down Boylston in the direction of City Hall Plaza.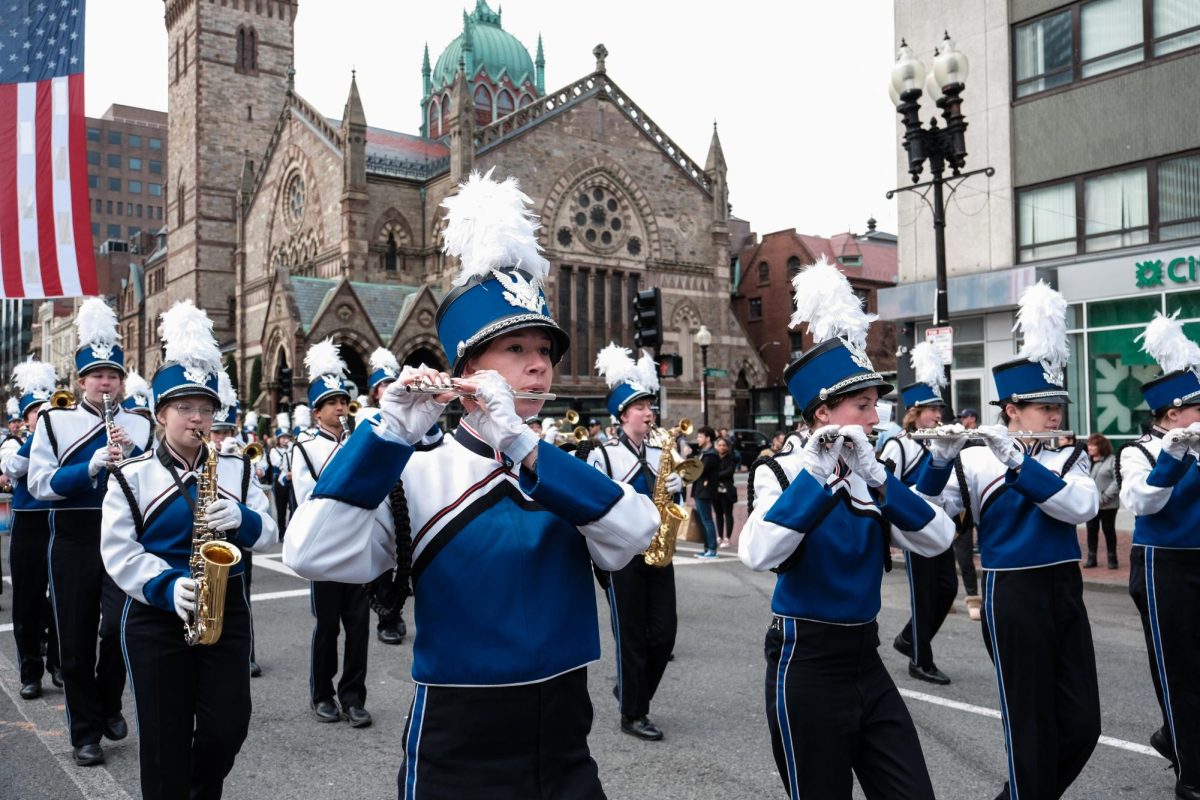 The parade featured hundreds of active military members and veterans, in addition to representatives from local veterans organizations and members of the Danvers High School marching band. This is the third year that Danvers High School has participated in the parade.
Elliot Pawlak, an event organizer and community relations specialist at the Office of Veteran Services, spoke about how the parade selects its organizations.
"[We] make sure that we … [include the main] veteran organizations here in the city," Pawlak said. 
In particular, they made sure to feature the Veterans of Foreign Wars and The Disabled American Veterans organizations, he continued.
Pawlak, a veteran himself, sees the parade as a needed reminder to the city of Boston that there are veterans living among them every day.
"They've served the call in love for you and your freedoms," Pawlak said. "[We] should help celebrate them … and treat everybody equally and with respect."
Some uniformed veterans could be seen among the crowds alongside the parade route, honoring their fellow service members with the public.
Lawrence A. Willwerth is a retired U.S. Army colonel and Vietnam veteran who, despite his high decoration, watched the parade from the sidelines.
"The VA [Veteran Affairs Department] says I've got an issue with my feet and … [they said] you march, you pay for it," Willwerth said.
"It really bothers me that I can't march, but I'm 80 years old and I have to realize I'm not going to get younger," he continued. "But I'm not going to give up." 
Willwerth showed respect for his fellow veterans by saluting each incoming American flag in the parade. He also carried ceremonial impediments belonging to the marching veterans, which he would give back to them at the parade's end.
"I'll participate any way I can," Willwerth said.
The parade briefly paused when it reached City Hall Plaza. Military members fired a gun with blanks at the front of the procession before the parade continued.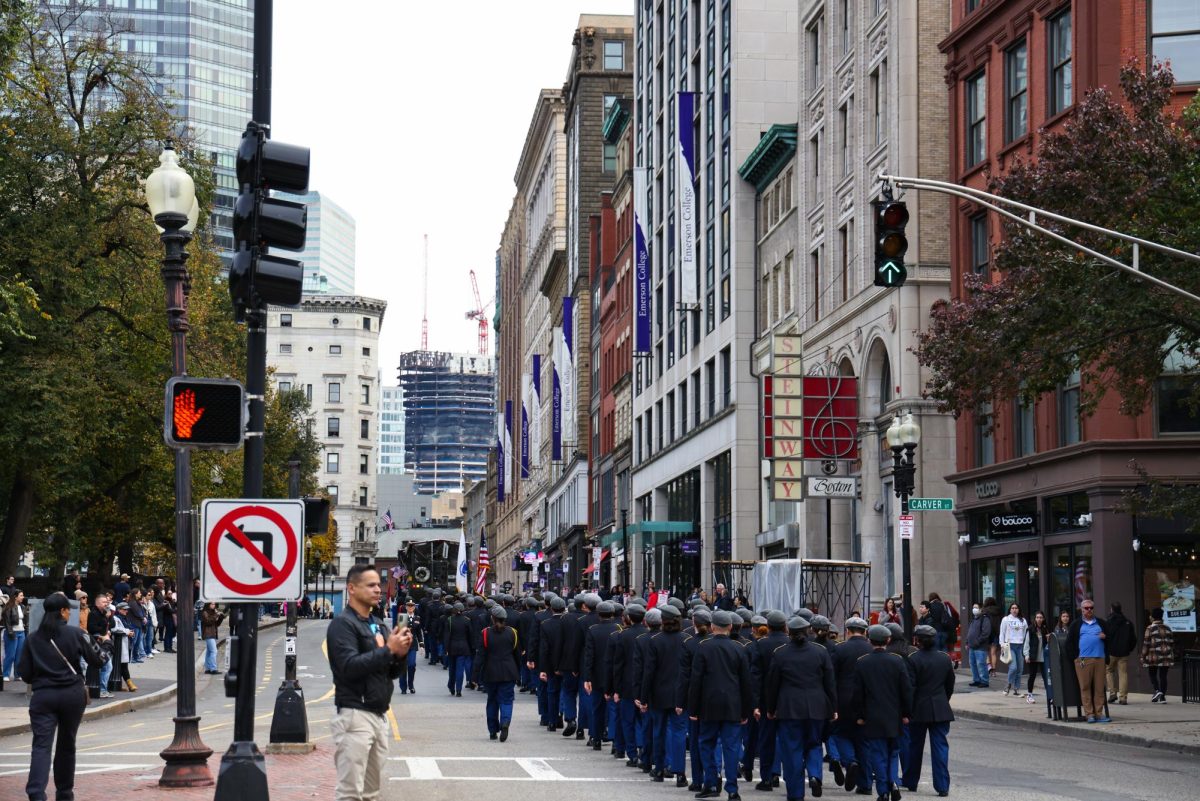 At City Hall, the marchers were met with a lineup of various government officials, including Mayor Michelle Wu and this year's Guest of Honor, General Gary Brito. Brito is a recipient of The United States Armed Forces Bronze Star Medal and a Massachusetts native. 
As marchers entered the Plaza, their organization was announced to the crowd and honored with applause. 
When the parade dispersed, Robert Santiago, the deputy commissioner at the Mayor's Office of Veterans' Services, took the podium to speak to the crowd. 
"Let us work together to create a society that honors their service, not just today, but every day," Santiago said.
After Santiago spoke, Wu and City Council President Ed Flynn took the podium to read a formal proclamation codifying Nov. 4 as a holiday to honor the 20,000 veterans who live in Boston.
"The fourth day of November [will be henceforth known as] Veterans and Military Salute to Service Day in the city of Boston," Flynn said.
Wu sees this proclamation as a continuation of a spirit of support for veterans that is an integral part of Boston's identity.
"[There] has been blood, sweat, and tears of folks from our communities who have stepped up … in every single fight for social justice and progress," Wu said. "We continue to carry on that legacy of being a place where we … rally around big ideas that the world needs right now in a very difficult moment in the world." 
Many veterans echoed this sentiment of Wu's.
"The more that we can appreciate our veterans … the better off we'll be as a city," Sandra Davis, the state department commander for the American Legion in Massachusetts, said. 
The ceremony concluded with the raising of a flag next to City Hall, emblazoned with the symbols of all the American military branches.
"When that pressure of the world weighs down on our shoulders, Boston has always stood up and we want to continue to be that community in generations to come," Wu said.