Mindfulness course moves students to meditate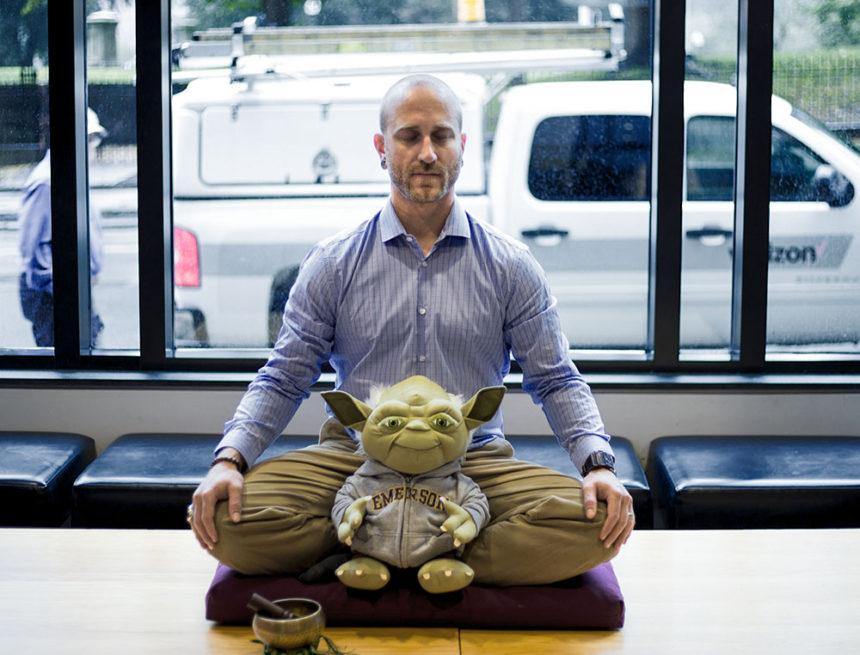 Overwhelmed students seeking tranquility can turn to the Mindfulness Practitioner Program, a new initiative focused on mindfulness meditation.
Harrison Blum, director of religious and spiritual life and campus chaplain, is introducing the program, a structured eight-week plan that will allow students to begin and deepen a regular practice of mindfulness.
The program allows students to fit meditation into their busy schedules, Blum said. The initiative will be self-directedso students will be able to complete the meditations and weekly readings from Mindfulness: An Eight-Week Plan for Finding Peace in a Frantic World on their own time. Blum will be available for optional one-on-ones and smaller group sessions.
Blum said he hopes this program will allow students to alleviate stress. Mindfulness helps people have more clarity and ease of mind, he said.
"Better understanding and being able to navigate our relationships with time, commitments, thoughts, and emotions is relevant for all of us," Blum said.
The program is free of charge for students. However, students will have the option to purchase the book at the end of the eight weeks.
The program will begin with a 90 minute meditation led by Blum, who has taught meditation for nearly a decade. While this is the only scheduled in-person meeting, Blum said he is considering having one or two larger group gatherings, depending on participants' schedules.
Although registration ended Sunday, other students will be able to participate in future semesters. Students seeking mindfulness this semester can join Blum's new organization Emerson Awake, which focuses on Buddhist teachings and meditation and meets Tuesdays at 5 p.m. They can also attend weekly meditations on Mondays at 9 a.m., Wednesdays at 11:30 a.m., and Fridays at 11 a.m. About 28 students registered this semester.
Students who complete the program will be eligible to work with Blum on the weekly guided meditations he leads at St. Francis House, a local shelter for homeless individuals, although further coaching will be needed for students to lead on their own.
"My hope is to be able to train students to lead peer-led meditations," Blum said. He said he hopes these sessions at Emerson will be held daily.
Junior Carrie Cullen said she began seriously practicing mindfulness when she met Blum. She said her greatest hope is that through completing this program she'll be able to help others practice mindfulness.
"I want to help my friends find the same serenity that I did," Cullen said.
Cullen said the Mindfulness Practitioner Program will provide an easy way for students to cut back on stress and anxiety. She said most people don't realize that mindfulness is something people can do throughout the day. The program is a way for her to work towards a goal, she said.
"Taking a few minutes each day has an impact," she said.
Baolong Song, a freshman visual and media arts major, said meditation helps him focus on schoolwork.
"It's a great way to reduce stress and find balance between schoolwork and free time," he said.
The program is a response to a shift in the way people experience religion and spirituality, Blum said.
"More people today are finding places of worship that are outside of walls. They're finding spiritual practices that aren't taught to them from within a religious tradition," he said.